Smart digitalisation of customer service
Maxim Romanenko, Director of Ground Handling of Northern Capital Gateway Pulkovo Airport in Saint Petersburg, discusses digital services and whether they are a solution for passenger service enhancement in a post-COVID-19 era of air travel.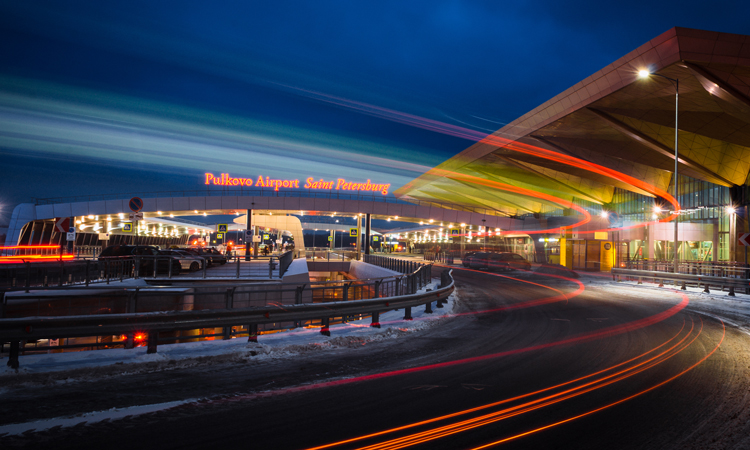 The aviation industry is rapidly adapting to the new business environment created by the COVID-19 pandemic. Airport digitalisation is often cited as the key to this rapid adaptation, and many are of the opinion that digitalisation and automation of the airport is the answer to handling airport operations in a pandemic.
I would not fully agree. Here, we must ask one simple question – what is the distance between the passengers in a bus on the way to the aircraft stand? Physical space is limited and no amount of digitalisation will help here. Thus, we should treat this topic not as the way out from the crisis, but rather as a step forward in the development of operational processes at an airport.
From a ground handling point of view, digitalisation of services at an airport is more of a customer service element, partially connected with the pandemic environment. It helps passengers to avoid queuing in some areas or even experience a fully touchless journey via check-in, baggage and security areas etc.
However, what is next in this journey through a terminal? Typically, duty free, a café or lounge, followed by a gate and your seat onboard an aircraft, often on a low-cost carrier.
The low-cost model presumes maximum available space use for seat allocation onboard the aircraft. Low-cost carriers often prefer to have only one or two counters for check-in and have customers check-in online. Space onboard the aircraft is limited compared to legacy carriers. In the end, it is hard to combine the low-cost model with COVID-19 social distancing.
Flying – is it an airport or an airline experience?
Airlines historically try to differentiate themselves from each other at the check-in areas. Airlines want to organise check-in areas with their own branding, with their staff in uniform, thus trying to create a brand experience. Airlines spend a lot on their own Departure Control Systems (DCS), thinking of passenger experience from an airline point of view.
This causes specific issues for ground handlers – as time spent on branding allocation takes extra working hours which could be used for direct passenger handling. Many DCS require more staff training hours and less flexibility for airline handling, as not all staff are trained to a specific airline system. To give an example, prior to the pandemic, at Pulkovo Airport we handled 72 airlines that were using 11 different DCS, which posed certain questions for staff training and flexibility.
My time and experience with airlines has seen me travel a lot. Once I had to visit 12 airports in two weeks! My observation is that despite the airline's best efforts to create an experience in the terminal, the airline experience happens only once entering the aircraft – not in the terminal. These thoughts have been confirmed by passengers during subsequent conversations.
COVID-19 has showed that passengers can, and should, bypass check-in/baggage drop off points to minimise contact where possible. This means that airlines should review their approach to passengers' terminal handling. Today, we need to separate the airline experience and airport experience. However, from a passenger point of view we should be keeping this as one business model.
A one-stop-shop solution
Today, there is a solution on the market in the form of a single-source ground handler DCS that allows handlers to provide quality DCS to its client airlines. In other words, we as an airport provide the DCS and airlines use it at non-homebase airports.
For a handler this means less time spent training, as all staff know one system, and there is increased flexibility as any staff can be allocated for handling of any airline. For an airline, this means easier processes with ground handling agent (GHA) staff and less risk of handling failure.
Usage of GHA DCS as a main system at an airport allows airlines to gather and connect all processes under one digital source.
Airport apps
Airports can investigate a multi-functioning airport app using the GHA DCS as a digital source. Passengers can use this app not only to check their flight status, but can check-in, order duty free, buy additional services, check status of gates, check if lounges and cafes are fully booked or seats are available, queue times, chat with airport customer services and many other functions.
Airport apps can be a guide and one-stop-shop for a passenger. If a passenger has a tool to check-in online, then it is no longer relevant for them to see a branded check-in area anymore. However, it is of value to see if a lounge or café is fully booked, for instance, and there is no empty seat for them. Establishing a link between a lounge entrance system and an airport app gives this technical possibility.
It is of value for passengers to be able to order duty free items with discount via the app and collect them at gate. Again, establishing a link between suppliers' systems and an airport app creates this possibility.
It is of value to know if you have a remote or jetty gate if flying during the winter, especially for parents to dress their children suitably for the temperature. A link between the Airport Data Base (AODB) and airport app gives this possibility. It becomes clear that airport apps open up numerous possibilities.
Smart digitalisation
Monika Mejstrikova, IATA's Director of Ground Operations, recently mentioned the digital priorities for ground handling, one of which was the introduction of a ground handling passport. The main idea is to harmonise training requirements and develop a passport that mutually recognises skills across the ground handler, airline, and airports. This will allow us to reduce the skilled staff shortage and corresponding spending on training, which potentially could lead to a tariff review, bringing benefits to all stakeholders of the business. This is a very good example of an approach that can be applied for digitalisation of all airport services under an airport app.
As I mentioned above, digitalisation of supporting services is the critical area that can streamline processes for an airport. Multi-functioning airport apps are one of easiest ways to introduce this. Using an airport app, a customer has a constant communication channel with the airport, thereby increasing confidence during their journey and corresponding comfort. The airport, in turn, receives endless opportunities for online revenue reports, clear analytics on the economics of operational parts of the business, effective optimisations and smart operation. Airlines gain happy customers, and less spending on handling, which will result in regular sustainable operations, and airline brand strengthening. Stakeholders must mutually recognise areas of operations and responsibilities and combine its digital resources for the good of the business.
Such digital combination, not mixture, of the two major processes in an air journey (terminal and aircraft, airport and airline) will result in a positive customer experience for the passenger, clear financial reporting flow, and mutual benefits for the parties involved.
I call this smart digitalisation with sustainable effects.

Maxim Romanenko has been Director of Ground Handling of Northern Capital Gateway Pulkovo Airport Saint Petersburg (Russia) since 2019. Prior to joining Pulkovo Airport, Romanenko worked for five-star airlines Etihad Airways and Qatar Airways, where he was involved in the opening of representative offices of the airlines worldwide. He supervised the Central Europe region for operational resilience and represented the airlines at airlines operation committees. He headed offices at Kazakhstan and Russia. Romanenko is a graduate of the Kazakhstan-German University, holds the International Airport Professional (IAP) designation from ACI and ICAO, holds a Diploma of Harvard Business School and IATA in Aviation Leadership, and is a graduate of IATA Ground Management programme.