NEXTT: Designing for the future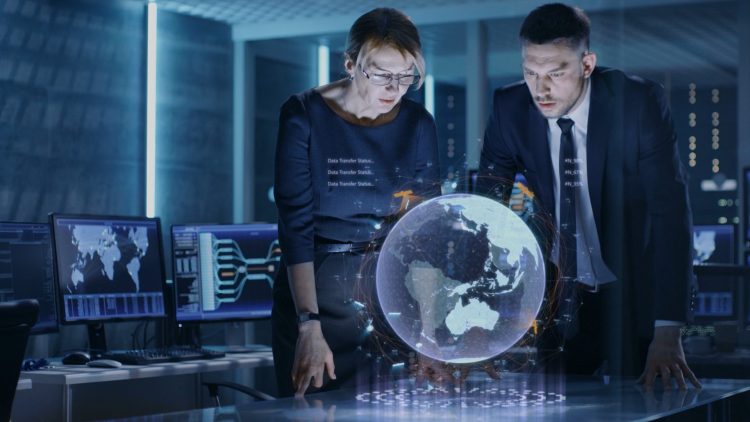 The NEXTT vision proposes industry transformation that will deliver improvements in customer experience and operational processes by leveraging new and emerging technologies. To conclude the 2019 series of NEXTT webinars, the NEXTT team turned their attention to the impact on airport infrastructure.  Increasing infrastructure capacity by implementing technology and innovative processes will require careful planning and design.
In this webinar industry experts discussed the extent of change required in architecture, master planning and infrastructure, including building, network and telecommunications needs.
Click here to view other NEXTT webinars and learn more about the vision.
Keynote Speakers
KEYNOTE SPEAKERS

Marco Plarre, Technical Director – Airport Planning, Jacobs
Marco is an airport planner and project manager with over 20 years' aviation experience. He has led numerous airport projects, including airside, terminal, landside and master planning. He has also participated in several airport-due-diligence projects and has conducted many capacity/demand assessments and simulation assignments. Marco is well-versed in airport operational issues and has worked in multi-disciplinary teams for a variety of clients and stakeholders.

Ombretta Russo, Airport Planning Manager, ADP Ingenierie
Ombretta is an airport consultant and planner with a civil engineering background. After graduating from Italy and the U.S., Ombretta started working in the aviation field for a NY-based consulting firm, serving many clients in the Tristate area and developing her expertise in airport planning. One of her clients being the Port Authority of New York and New Jersey (PANYNJ), Ombretta was asked to join their planning team as a project manager for the projects related to one of their airports, as well as technical lead and support on assignments for the five other PANYNJ airports.
Ombretta is currently working for ADP Ingénierie, a subsidiary of Groupe ADP based in the Paris region. She is the Airport Planning Manager in their Strategic Planning Department, where she works on several high-profile assignments for brownfield and greenfield airports worldwide.

Ashley Henley, Senior Engineer, Arup
Ashley is a design team leader with a focus on aviation connectivity, including baggage transport, connected and autonomous vehicles, and future mobility technology.

Anne Carnall, Programme Manager, NEXTT, IATA
Drawing on her engineering and airport planning background, Anne promotes collaboration, innovation and use of technology to drive development of the NEXTT vision and transform the industry.

Nina Brooks, Director, Security Facilitation and IT, ACI World
Nina provides support to the airport community in terms of best practice and standards, represents airports interests and encourages industry collaboration to identify improvements in the travel experience while promoting security throughout the journey.
Register
Register to watch this webinar on-demand
Related topics
Air freight and cargo, Air traffic control/management (ATC/ATM), Airside operations, Baggage handling, Ground handling, Information technology (IT), New technologies, Passenger experience and seamless travel, Regulation and Legislation, Security, Sustainability, Terminal operations
Related organisations