Istanbul Airport launches iGA Hub entrepreneurship programme
iGA Istanbul Airport's new entrepreneurship programme aims to help develop projects in the fields of smart airport, robotics, sustainability, digitalisation, IoT, security, and mobility.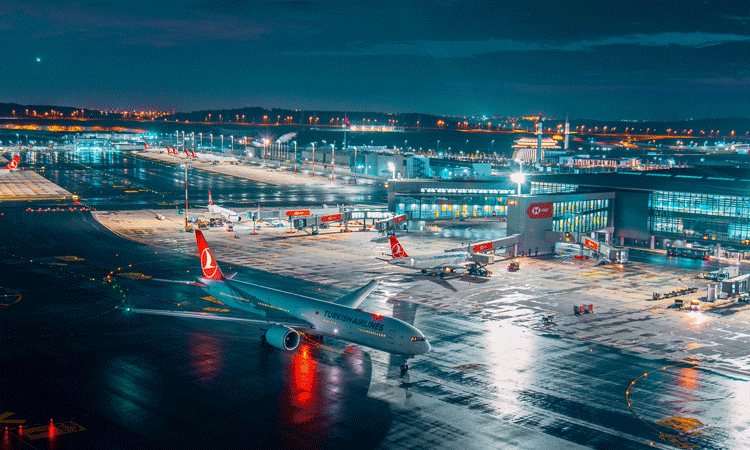 The iGA Hub entrepreneurship programme aims to build an entrepreneurial environment for the development of projects in the Civil Aviation and Airport Management sector in the fields of smart airport, robotics, sustainability, digitalisation, IoT, security, and mobility. With these key areas, they are hoping to encourage initiatives that will deliver higher quality, quicker, and more cost-effective solutions for passengers, employees, business partners, and authorities with the support of iGA's corporate strength and aviation components in a holistic manner.
Employees of iGA Istanbul Airport and all stakeholders in the Istanbul Airport (IST) ecosystem, particularly those working in the Civil Aviation and Airport Management field, will be able to apply to the IGA Hub entrepreneurship programme with their innovative projects and technology-based business ideas.
Infrastructure is ready and the iGA Hub is in service
iGA Istanbul Airport, fast becoming a global brand in airport operations, launched iGA Hub after intense collaborative meetings with ITU ARI Teknokent, Turkey's leading techno park, with the goal of increasing innovative and technological initiatives in the field of Civil Aviation and Airport Management.
In this regard, ITU ARI Teknokent's Incubation Center, which is ranked among the top five in the world, will benefit and support initiatives in areas such as training, mentorship, prototyping, networking, and investing. iGA Hub will lie at the heart of this sector, creating a bridge between stakeholders and entrepreneurs. The first solutions' partner within this framework is the Kalyon Garage Prototyping and Entrepreneurship Center at Hasan Kalyoncu University.
TRY 800,000 iGA prize pool
Initiatives chosen for the iGA Hub Initiative programme will receive full support with entrepreneurs having the opportunity to win a share of the TRY 800,000 iGA prize pool at the Big Bang Start-up Challenge, the region's largest entrepreneurial event held by ITU Seed.
CEO of iGA Istanbul Airport calls to entrepreneurs
 In emphasising the importance of technology as one of the key areas for increasing strength in global competitiveness, Kadri Samsunlu, CEO of iGA Istanbul Airport, stated that this ultimately comes from the creative, brave technologies and start-ups that develop it. Samsunlu also said that the iGA Hub program's purpose is to implement creative ideas and support technology initiatives in the field of Civil Aviation and Airport Management. Samsunlu invited entrepreneurs with innovative solutions focused on civil aviation to contact iGA to accelerate the development of their initiatives and to benefit from iGA's support. He went on to add that: "With iGA Hub, we intend to contribute to both Turkish and global civil aviation on the road to becoming a worldwide brand. These initiatives developed at iGA Istanbul Airport will assist other sectors as well as the aviation industry."
The first step in the airport's success story
Prof. Dr. Attila Dikbas, General Manager of ITU ARI Teknokent, noted that they have assisted 7,600 entrepreneurs at ITU Seed, their incubation centers, and that these projects have attracted 760 million Turkish Lira of investment with their ecosystems having expanded five times over the previous two years. "Even though ITU Seed has been supporting projects in technology for 10 years, we have found that combining forces with a stakeholder who is an expert in their own industry leads to far greater success," added Dikbas.  In this context, iGA's call is of great importance both for the development of the aviation industry and for the technology entrepreneurship. This collaboration will also contribute to the emergence of many success stories in our international programmes and interdisciplinary collaborations in other vertical areas in the coming years. "It will create a significant knock-on effect in the mobilisation of national technology-based development."
Application and details
iGA believes that one of the key areas for increasing our strength against global competition is technology, and that the most important source of this will be enhanced with the 'new, daring technologies and initiatives that create this.'
Applicants can apply via the iGA Hub site.