ACI World airport members contribute to ICAO's Industry Consultative Forum
During the inaugural session of the Industry Consultative Forum, ACI World and four of its member airports presented their views on the technological challenges that are currently facing aviation.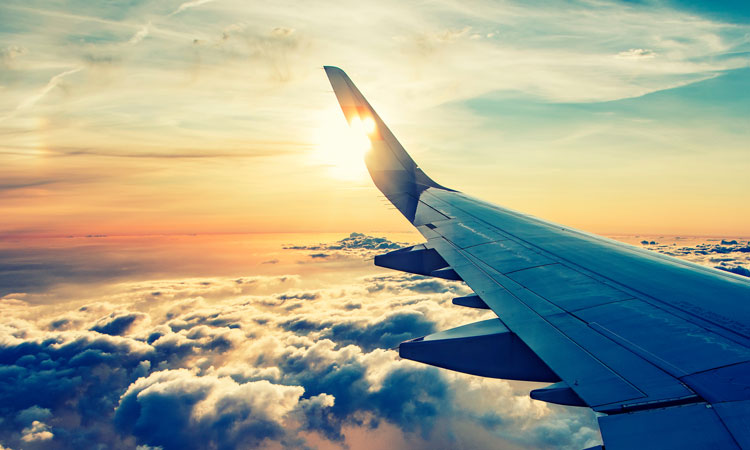 Airports Council International (ACI) World and four of its prominent member airports have presented their views to a new International Civil Aviation Organization (ICAO) forum on the innovation and technology trends that will define the development of aviation in the medium to long term.
The ICAO Industry Consultative Forum (ICF) has been established to provide strategic insights to the ICAO Council on innovations that could be applied to the aviation sector as it navigates the worst crisis in its history and sets about laying the foundation for a sustainable long-term recovery. 
During the forum's inaugural session, the CEOs of Singapore Changi Airport (SIN), Corporación América Airports in Argentina, London Heathrow Airport (LHR) and Toronto Pearson International Airport (YYZ) provided their views on the technological challenges that are currently facing aviation. 
Topics including the implementation of biometric screening and touchless technologies; the facilitation of Sustainable Aviation Fuels (SAF) on-airport; and continued industry efforts towards net zero carbon emissions were brought to the forum by the ACI airports, helping ICAO to learn more about the innovative approaches that they are implementing to respond to new or changing expectations on safety, security and environmental sustainability.
"We welcome the opportunity to work with our members and ICAO through the Industry Consultative Forum, as it is this collaborative approach that will not only help to guide recovery, but also set the industry on the long term pathway to sustainable growth and prosperity," said ACI World's Director General, Luis Felipe de Oliveira. "It is important that the forum facilitates direct conversations between the CEOs of ACI member airports and the ICAO Council on the transformational trends that are affecting aviation and society at large, which will help ICAO to remain relevant and responsive." 
Changi Airport Group's (CAG) CEO, Lee Seow Hiang, said: "Aviation's raison d'etre will never go away. The industry's role of connecting lives and transporting cargo is even more important during this time. During the early days of the COVID-19 pandemic, technology was used to improve testing times and facilitate contact tracing. These efforts did not happen spontaneously but required sharp focus – the world knew what the problem was, and the solutions required. It then required the strong support of governments and deep collaboration among industries to set up the innovations for success. Innovation and technology will continue to be the enablers. Strong collaboration among the aviation community and local governments is key, such that, once the world overcomes this pandemic, the aviation industry will grow strongly and become more resilient to future shocks." 
Corporación América Airports' CEO, Martin Eurnekian, said: "It is very good to see ICAO organising this first Industry Consultative Forum, providing us with an opportunity to share new innovations and our initiatives, as well as our view of what is needed to continue to foster innovation and collaboration in our industry. As we make further steps in our recovery from the pandemic, ICAO will play an instrumental role in assisting government to coordinate and harmonise their policies by setting new standards that can help to accelerate recovery and create the conditions for future growth."
London Heathrow Airport's CEO, John Holland-Kaye, said: "The coordinated response to COVID-19 is proof that ICAO and industry can join forces to tackle some of the most pressing challenges faced by our sector. We must continue to work together to overcome aviation's greatest long-term threat – carbon. It is vital that we learn the lessons from CART and build back better by globally pledging to achieve net-zero carbon emissions by 2050 and putting in place measures to scale up SAF usage. The ICAO General Assembly in 2022 presents the perfect opportunity to cement these commitments and ensure  that we protect the benefits of flying for future generations, whilst removing the environmental costs."
"As we work towards global pandemic recovery, it's so important that the sector and bodies like ICAO collaborate to reflect on the lessons learned, be nimble to ensure that the sector can capitalise on innovations and, importantly, be ready for future challenges," said Deborah Flint, President and CEO of the Greater Toronto Airports Authority (GTAA). "The Industry Consultative Forum is a space where our industry can collaborate to find the best way forward, addressing the current global patchwork of measures and then leveraging technologies like biometrics, automation and new sustainability solutions to support recovery, with the goal of surpassing the expectations of travellers."
ICAO's objective for the ICF is to perform a high-level horizon scanning of the international civil aviation sector, accompanied with possible suggestions on how it could enhance its role in developing Standards and Recommended Practices (SARPS) and guidance material in a fast changing environment.