Hamad Airport and Hamad Bin Khalifa University partner to enhance passenger services
Hamad Airport and Hamad Bin Khalifa University's College of Science and Engineering are partnering to jointly identify ways to enhance the airport passenger experience.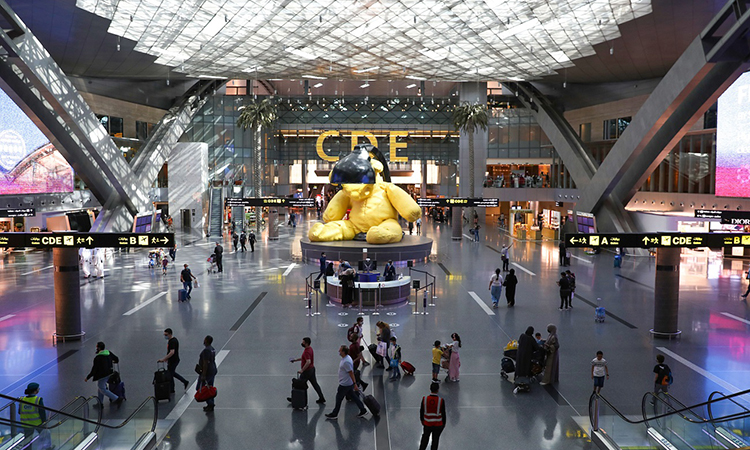 Credit: Hamad International Airport
Hamad International Airport (DOH) has announced a joint research partnership with Hamad Bin Khalifa University's (HBKU) College of Science and Engineering (CSE) to enhance passenger services. The first-of-its-kind research partnership in Qatar will utilise HBKU's College of Science and Engineering's Visual Analytics and Dynamic Graph research techniques to identify ways to enhance the passenger airport experience.
Qatar's international airport was selected for this grant by the Qatar Foundation based on its capabilities to further HBKU's CSE's research on the application and advancement of its Visual Analytics and Dynamic Graph techniques. The dynamic graphing method detects relationships within vast amounts of information, which are then visualised to assist researchers and airport professionals in identifying patterns, such as changing travel routes. Based on these insights, Hamad Airport will be able to offer its passengers customised travel experiences.
As part of the partnership, HBKU's CSE will offer research technique advice and software programming, synthesise data and share its findings throughout the 36-month programme. Hamad Airport, and its Information Technology department, will provide problem statements, relevant data and software programming; review research reports; and test software output from the study.
Engr. Badr Mohammed Al-Meer, Chief Operating Officer at Hamad International Airport, said: "Our collaboration with HBKU heralds a new era in DOH's technological evolution, and firmly positions Qatar's airport as a knowledge-hub with the expertise to advance the aviation industry in the country and beyond. As a leading travel hub, our passengers have always been our top priority, and we believe in going the extra mile with research and strategic partnerships to provide our customers with an airport experience like no other. We look forward to utilising the results of the study to optimise passenger travel time and personalise their experience at our terminal."
Dr. Mounir Hamdi, Founding Dean of HBKU's College of Science and Engineering, stated: "At CSE, we take great pride in addressing real-world challenges with our research. The collaboration with Hamad International Airport, one of the premier logistics providers in the world, is an excellent example underscoring the practical relevance and impact of the research conducted at our college. HBKU compliments Hamad International Airport's renowned expertise in logistics and information technology with our own in visualisation and cyber-security. I believe that all parties will benefit tremendously from this collaboration and hope that many joint projects will follow."
Hamad Airport continually strives to improve the passenger experience across all of its terminal touchpoints by incorporating emerging technologies and developing innovative solutions.
As a response to the COVID-19 pandemic, DOH was the first airport to request a pioneering prototype of UV-C baggage tray disinfection for its cabin baggage scanners, which were retrofitted in record time as part of the airport's hygiene measures. In addition, Hamad Airport reduced the risk of infection in its airport environment by deploying fully autonomous disinfectant robots, which emit concentrated UV light that are effective in eliminating the majority of infectious microorganisms.
The airport has also enabled contactless temperature measurement through its portable and effective Smart Screening Helmets, which use advanced technologies such as infrared thermal imaging, artificial intelligence (AI) and augmented reality displays.
Hamad Airport's strategic approach to technology helps to ensure the timely and effective implementation of innovative solutions. When adapting to the new normal posed by the pandemic, the airport team used computer vision and artificial intelligence to develop its own automated facial detection system to ensure that the airport staff wear masks throughout the terminal. The home-grown technology was swiftly integrated into DOH's thermal scanning stations.