AOA publishes manifesto to support Scottish aviation industry's recovery
Ahead of the 2021 Scottish elections, AOA has published a manifesto outlining how the new Scottish government can support the country's aviation industry.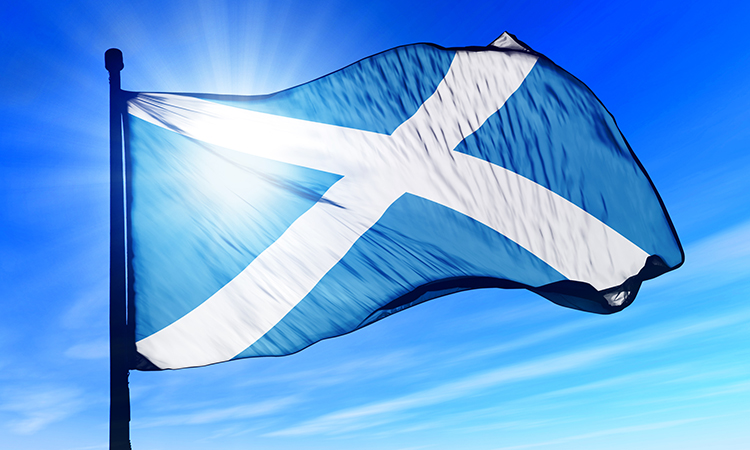 The Airport Operators Association (AOA) has released its 2021 Scottish election manifesto, setting out how the industry can work with a new Scottish government to rebuild Scotland's aviation connectivity following the devastating impacts of the COVD-19 pandemic.
Launching the manifesto, the Airport Operators Association's Chief Executive, Karen Dee, said: "The pandemic has had a devastating impact on aviation. A new Scottish government will have to get an aviation recovery started from its first day in office to return Scotland's airports to the success story that they were previously."
"Aviation brings social and economic benefits to everyone, not just to those employed in aviation and tourism. Many businesses rely on aviation to reach customers and export products, while aviation connectivity brings people together, particularly across Highland & Island communities," she added.
Dee continued: "Restart is an opportunity to build back better and ensure that aviation's recovery sees the industry reduce its environmental impact. Not only is this good for the planet, but it also creates green aviation jobs and could make Scotland a leader in sustainable aviation technology. We look forward to working with Ministers and officials to deliver on this, enabling aviation to play its full part in helping to recover Scotland's prosperity post-pandemic and its 2045 goal of net-zero carbon emissions."
AOA's Scottish manifesto
The manifesto sets out three priorities:
Deliver a meaningful restart and recovery for Scotland's aviation connectivity
The COVID-19 pandemic is the worst crisis in aviation's history. Passengers travelling through Scottish airports in 2020 were down by 75 per cent to just over seven million, and financial support to Scotland's airports has been limited, particularly compared internationally. Yet, Scotland relies on a thriving aviation sector, for the visitor economy, exporting businesses and connecting Highland & Island communities to vital services.
Scotland must not fall behind in the Europe-wide aviation recovery. That is why the AOA is calling on the new Scottish government for:
Financial support for airports until aviation can meaningfully restart again
A clear roadmap to recovery for aviation to reap the benefits of Scotland's successful vaccination rollout
Where appropriate, testing should focus on rapid, affordable tests
An Aviation Recovery Package to boost the recovery of Scotland's vital aviation connectivity, including: 

A route development fund, which could include reimbursing landing charges for key routes (similar to the Republic of Ireland), more generous use of Public Service Obligations and/or route start-up funding
Additional marketing funds to attract visitors to Scotland
Investment in surface access to create better access to airports and widen catchment areas to attract airlines
Working with the UK government on a 12-month holiday on Air Passenger Duty (APD), the reinstatement of the airside VAT exemption that was removed following EU exit.
Investing in sustainable aviation to make Scotland a world-leader in green aviation
While the COVID-19 pandemic has been a major rupture for our sector, it is also an opportunity to build back better. The industry wants to see aviation returning for all communities in Scotland, not just those in the economic hotspots, but with an environmental impact that is lower than it was in 2019.
A new Scottish government should:
Set out a vision for how it will attract investment in sustainable aviation fuels (SAF) production and the development of alternative fuel technologies to bring green aviation jobs to Scotland
Set up a Green Airports Fund to support airports through grants and funding for sustainable power and heat generation, electric vehicle charging infrastructure, low-emissions airside vehicle uptake and sustainable aviation fuel infrastructure
Support the UK-wide airspace modernisation programme to upgrade Scotland's airspace and reduce emissions and noise impacts as a result.
Keep the UK government accountable on borders fit for an outward-looking Scotland
While the UK's border management is a reserved matter for the UK government, the Scottish government could play a vital role in ensuring that the UK government lives up to its commitments to have a world-leading border experience.
Airports have done what they can to improve facilities at the border, and now the UK Home Office and Border Force need to take the next steps. The new Scottish government should hold the UK government to account on:
Additional resources for Border Force to ensure that it is better equipped to deal with passenger volumes
Implementing the recently published 2025 UK Border Strategy, ensuring that it takes account of the passenger experience, genuinely harnesses technology and works collaboratively with industry on the necessary smart solutions
Adapting current performance measurement to better reflect the actual passenger experience at the border.