Hong Kong International Airport (HKIA) accelerates its digital transformation
Hong Kong International Airport (HKIA) strives to provide a pleasant travel experience for its passengers from curb to gate. It's achieving this through application of a range of new technologies – from augmented reality to help passengers navigate the airport more easily, through to iBeacon location technologies to seamlessly deliver tailored messages and promotional offers for individual travellers. For International Airport Review, Chris Au Young, General Manager of Smart Airport at Airport Authority Hong Kong (AA), explores these innovations in more depth demonstrating how, behind-the-scenes, video and data analytics enable HKIA to deploy manpower and other resources more effectively and efficiently round the clock.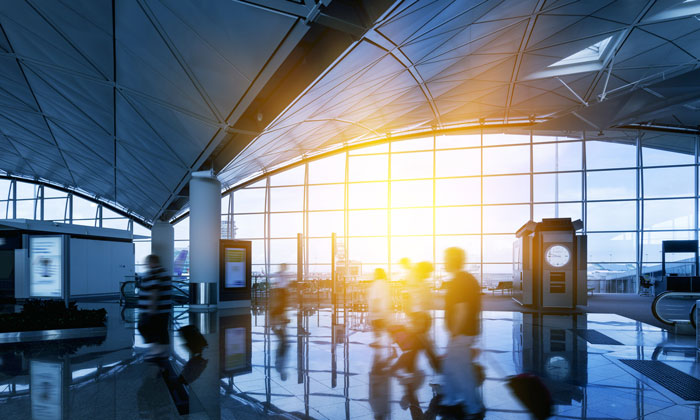 With 100 airlines connecting to 220 destinations worldwide – including 50 in mainland China – HKIA helps maintain Hong Kong's status as 'Asia's World City'. The airport boasts an advantageous geographical location – travellers can reach half of the world's population in just five hours' flying time – as well as an extensive air network. With the help of these prized features, HKIA has established itself as a leading international and regional aviation hub.
In 2016 HKIA served 70.5 million passengers and accommodated 412,000 flight movements – representing yearly rises of 2.9 per cent and 1.4 per cent, respectively – which placed the airport third in the world for international passenger traffic in 2016. Meanwhile, cargo throughput increased 3.2 per cent year-on-year to reach 4.52 million tonnes, making it the world's busiest cargo airport for the seventh consecutive year.
We continually strive to develop HKIA into a smart airport of the future by leveraging smart technologies to provide passengers with a pleasant and hassle-free journey from curb to gate. We believe this is best achieved by delivering more personalised and efficient services in this age of fast-moving technology advancements. When passengers reach the airport, it's already the first destination in their journey: they come to the airport, not only for check-in, security screening or immigration, but also to enjoy their time there. As such, our smart travel experience aims to make travel fast, easy and joyful.
'HKG My Flight' mobile application
Today, our 'HKG My Flight' mobile app provides end-to-end airport information and services for passengers, including real-time flight status, airport maps, public transport and shopping and dining information, and more.
Approximately 10,000 iBeacons have been installed at HKIA, which enables boarding alerts and directions to be sent to passengers' mobile phones via our mobile app. The boarding alerts put passengers at ease when shopping and dining by reminding them to set off to the boarding gate from their current location in the terminal, by the fastest route. In addition, the AR (augmented reality) wayfinding function was added to the app, which adds a real-time image of the airport to help guide travellers. Terminal signage will also be translated into multiple languages including Chinese, English, Japanese and Korean when they view it via the app. With this capability, foreign travellers will be able to navigate HKIA in their home language, as more than 10 languages are expected be supported in the near future.
We have recently launched a smart luggage tag 'MyTAG', with which – after pairing with the 'HKG My Flight' mobile app – passengers will receive notification when their checked bags are approaching arrival at the baggage reclaim carousel. This will prevent passengers from crowding at the delivery outlets of carousels or anxiously watching for their baggage to emerge in the hope of getting it first. Instead, they can make better use of their time – such as taking a rest, calling a loved one, or using the restroom – before their baggage is ready for collection.
In addition, we have also rolled out an online reservation service for vehicle parking space in December 2017. Travellers can now reserve a parking space for three to 30 days via our website or mobile app before heading to the airport.
Streamlined airport experience
Our self-bag drop service was introduced in 2016, which reduced the processing time from two to three minutes by traditional check-in counters, to just 60 seconds. There are now 120 self-bag drop counters installed at the airport.
To further enhance the check-in service, we are introducing 120 iCUSS check-in kiosks progressively from January 2018 onwards, adding mobility and a one-stop experience for checking in at flexible locations. iCUSS is the world's first hot-swappable battery-powered mobile check-in kiosk. With both self-service and full-service modes with automatic document check, it reinvents the entire check-in experience. The versatile cloud-based mobile kiosks can be rapidly deployed and relocated for use by passengers to check themselves in, or by airport staff to provide full-service operations. They provide greater freedom and flexibility to serve passengers throughout their journey to and around the airport. We are also planning to deploy iCUSS at locations outside the airport, such as hotels, convention and exhibition centres, and theme parks, etc.
Biometric technology will be used to provide passengers with a truly seamless experience from check-in to boarding at HKIA. After validating a passengers' identity, their face will become the single token with which to pass through multiple checkpoints from security to immigration and on to boarding. Biometric-enabled auto gates will be installed to help facilitate this.
To start with, the 'Smart Departure' service was launched in October 2017, which enables passengers to self-pass through Immigration for departure via the auto gates. This shortens passenger queues, reduces immigration staff numbers, and also contributes to reducing stress levels for those passengers that experience anxiety when approaching an immigration officer. The complete end-to-end service is expected to roll-out in phases from the second half of 2018
until 2020.
Retail and catering experience
Technology is also transcending the limitations of bricks-and-mortar to write a new chapter in airport shopping and dining. In 2017 HKIA became one of the frontier airports to launch an online shop that allows passengers to pre-order packaged food and merchandise for delivery at HKIA. The HKairportshop.com platform saves passengers' time as they can browse their favourite items sold at various shops in HKIA, order and pay online three hours before they arrive at the airport, then collect the items at the airport's collection centres. HKairportshop.com offers a convenient, one-stop shopping solution for passengers, making every excursion pleasant and hassle free. Currently, the platform offers a selection of packaged food items and airport exclusives, including MyTAG. A greater variety of offers will be added in the future.
Back-end operations
We are also leveraging the latest technologies in back-end operations to achieve service excellence. For example, '[email protected]' baggage handling robotic arms have been installed to assist staff in working more safely and efficiently.
In addition, we introduced a video-analytic-based trolley management system in 2017, which made the timely recirculation of the 13,000 luggage trolleys at over 100 passenger pickup areas an easy task. Airports used to manually inspect trolley racks to check for availability and refill as necessary, which was not efficient. It is also difficult to track and prove the performance of the service contractors. The new video-based system enables staff to check on their mobile devices to identify where there is a potential shortage of trolleys at a certain pickup area that require replenishment. This saves the time of manual checks, enhances efficiency and provides records for performance tracking. Since introduction of the system, the shortage of luggage trolleys at the baggage reclaim hall has reduced by 93 per cent.
More to come
The effort of digital transformation is accelerating at HKIA using six key enabling technologies, namely biometrics, mobility, robotics, big data, artificial intelligence and digital twins. Multiple proof-of-concepts and other developments are also underway at our innovation centre under the umbrella of the smart airport concept.

Chris Au Young joined the Airport Authority Hong Kong (AA) in 2006 and has extensive experience in airport management, including airfield, baggage, terminal systems, airport flow and runway capacity. Prior to that, Chris was the Regional Project Manager in North East Asia at TNT Express. He also spent 10 years at Accenture, a world-leading management and IT consultancy firm, and delivered a number of business transformational projects for Fortune 500 companies. Chris is a Board Member of the Zhuhai Airport Management Company, representative of HKIA in the ACI World Airport IT Standing Committee, member of the Expert Review Panel in the Hong Kong R&D Centre for Logistics and Supply Chain Management Enabling Technologies (LSCM), and a member of the HKIE in Logistics & Transportation Discipline. Chris holds an MBA degree and a Bachelor degree in Computer Engineering.