CO2 neutrality by 2030 is license to grow if not license to operate for any businesses
"If you're not carbon neutral by 2030, you're out of business," says Riivo Tuvike CEO of Tallinn Airport for the next instalment of International Airport Review's revived CEO series.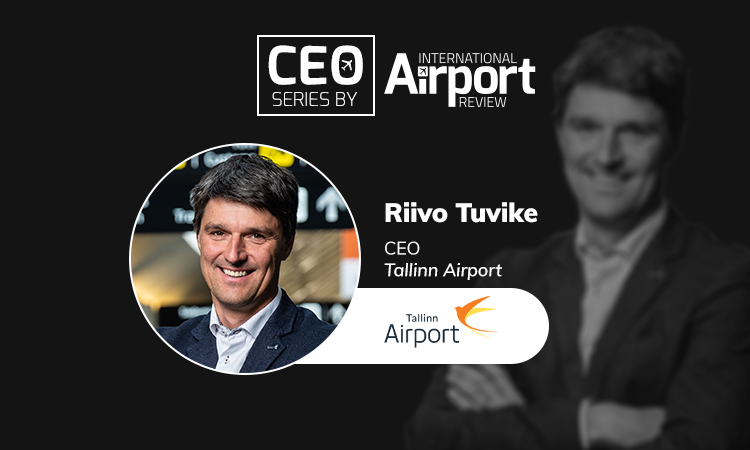 What is special about Tallinn Airport? 
Tallinn Airport is known for its cosiness – we know that we'll never be one of the world's biggest airports, but we're already among the cosiest airports in the world. All our gates have cosy seating areas, our cafés follow our principles of cosiness and design, we have a library, a piano and we're constantly looking for initiatives to positively surprise our passengers. Cosiness also means high standards of service and ASQ is a good benchmark for us. We rank consistently among the top five European airports. We believe that a pleasant environment also encourages passengers to consume more of our services and thus increases our revenue.
Our openness to innovation and our size gives us the flexibility and ability to act quickly in rapidly changing market conditions. This was well proven by the coronavirus crisis. Although air traffic was disrupted, our operational and rapid response helped us to avoid a major outbreak of illness and to provide passengers, employees, and partners with the sense of security they needed at the time. Together with our partners, we're also ready to experiment with new ideas and solutions, both in the passenger terminal and in the air traffic area – be it a self-service sandwich tray for late arrivals or self-driving vehicles in the airport territory.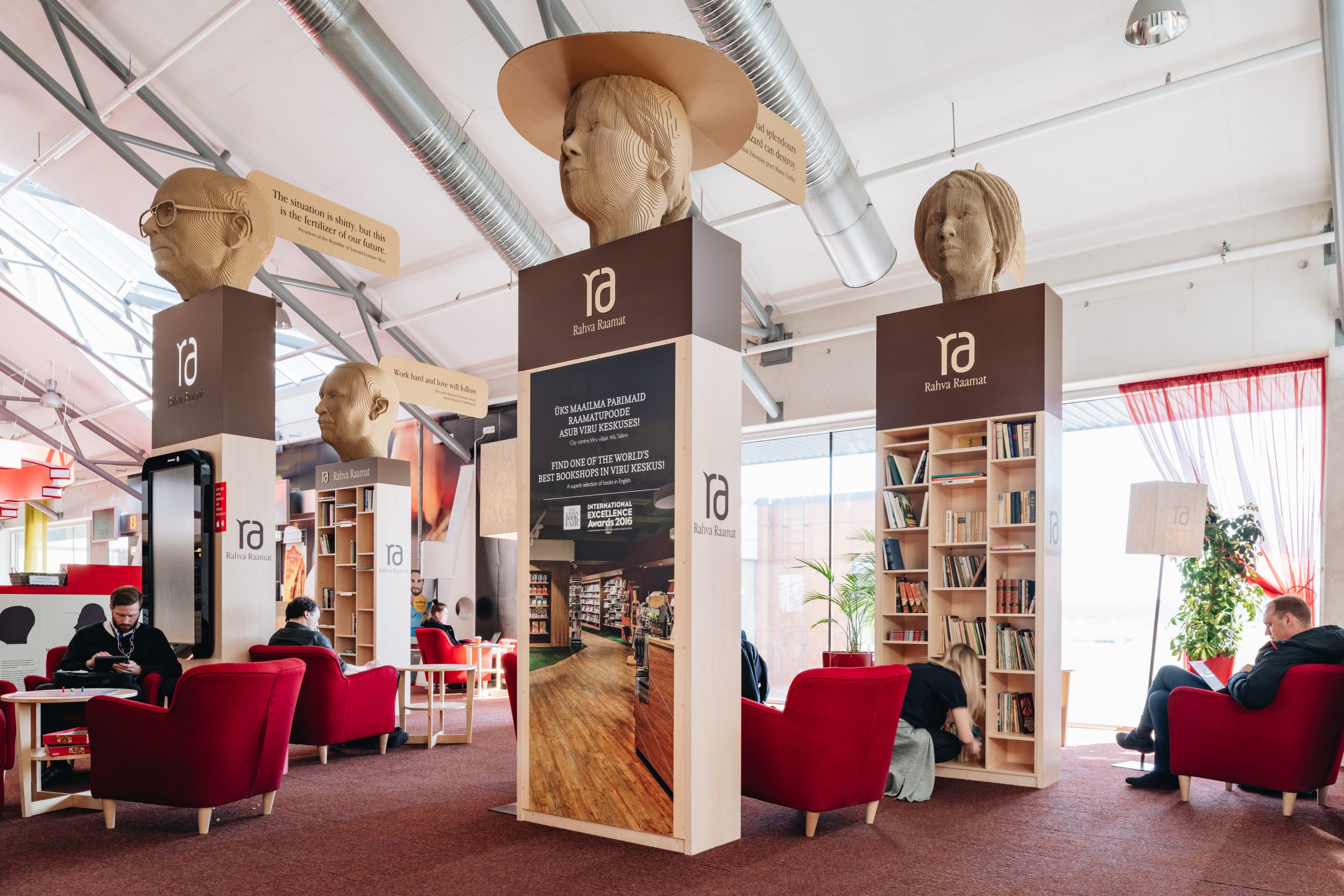 Credit: Tallinn Airport
You talked a lot about cosiness and the passenger terminal and flexibility. How are things in your air traffic area?    
The most valuable asset of any airport is the runway and the traffic area, that's where it all starts. With the support of the Cohesion Fund, we've invested a total of €70 million in three phases over the last few years to upgrade and expand the air traffic area – the runway, aprons and taxiways have been resurfaced and we've also built new aprons and a new de-icing area. The project improved the airport's capacity, but it was largely aimed at improving our environmental situation – we completed the construction of the drainage systems for rainwater and snow-collection areas and built a new aircraft engine testing area with proper noise barriers. As a result of the project, the rainwater and meltwater leaving our territory will be clean and free of chemicals, thus contributing to the cleanliness of the surrounding environment and Lake Ülemiste, which is located next to the airport.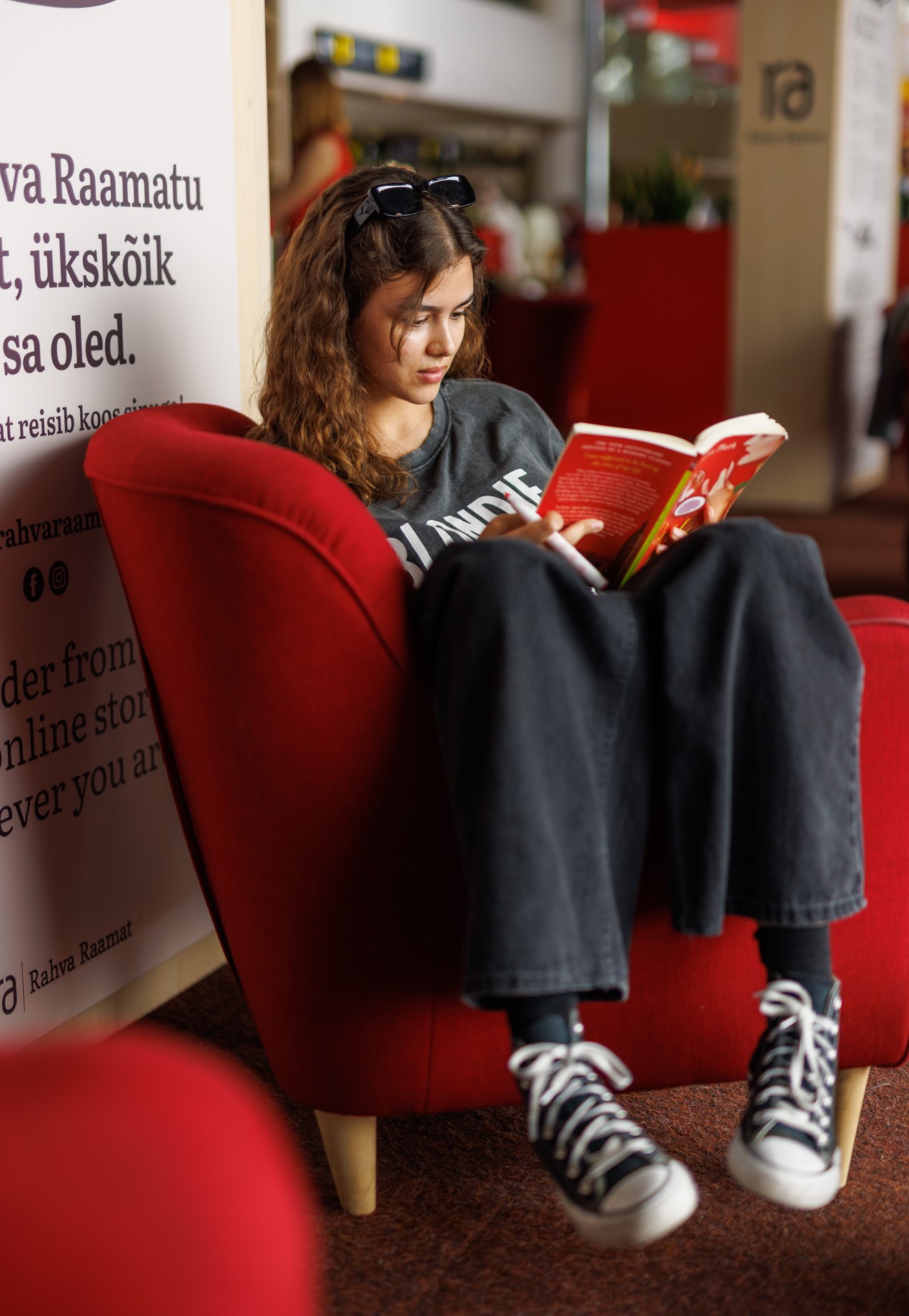 Credit: Tallinn Airport
What are the most important lessons from the last few years?
I took over the management of the group, which operates four small airports and two airfields in Estonia in addition to the Tallinn Airport, in 2019. Passenger records were being broken at the time, construction and development were in full swing and the future looked bright. I came to aviation from banking and although these worlds seem far apart at first glance, they have a lot in common and my biggest lessons came quickly and mostly concern the vulnerability of our sector. 
Our openness to innovation and our size gives us the flexibility and ability to act quickly in rapidly changing market conditions"
I believe that the biggest lesson for both large and small airports is the over-reliance on commercial flights and passenger service revenues, which left us financially vulnerable during the pandemic. In our business model, landing and passenger fees are less than 40 per cent, which is lower than in many other airports, but some of our revenues are still directly or indirectly related to commercial aviation and passengers. We need to broaden our revenue portfolio and look for new lines of business and create more opportunities for business in our territory that are not dependent on passenger flows. That's why we continued to make large-scale, forward-looking investments during the crisis – in 2020, which was the peak of the pandemic, we invested €36 million – making it a year with one of the biggest investment levels ever in Tallinn Airport history.
What are the investments that you've continued with and what new business opportunities have you discovered for yourself? Are you moving into completely new sectors?
Many airports don't have land around the airport to create and develop a business environment. Tallinn Airport is near the city centre, it only takes five minutes to get from the airport to the centre, which has its advantages but also disadvantages. In recent years, we've invested heavily in developing our infrastructure and business environment, created the vision of the Airport City and a long-term real estate strategy to develop aviation-related real estate.
Our goal is to provide the infrastructure and environment that companies need to develop their business here. From 2020-2022, we invested €44 million in infrastructure and real estate development, and in 2023 we plan to invest an additional €19 million. Next year, we will start construction of a commercial real estate area called Airport City, which should be completed by 2035 and will have a gross area of 481,000m2 with a total investment of approximately €1.5 billion. While our investments so far have been related to the air traffic area and building infrastructure for aviation companies, we'll be moving towards the construction of commercial property on a broader scale in the longer term.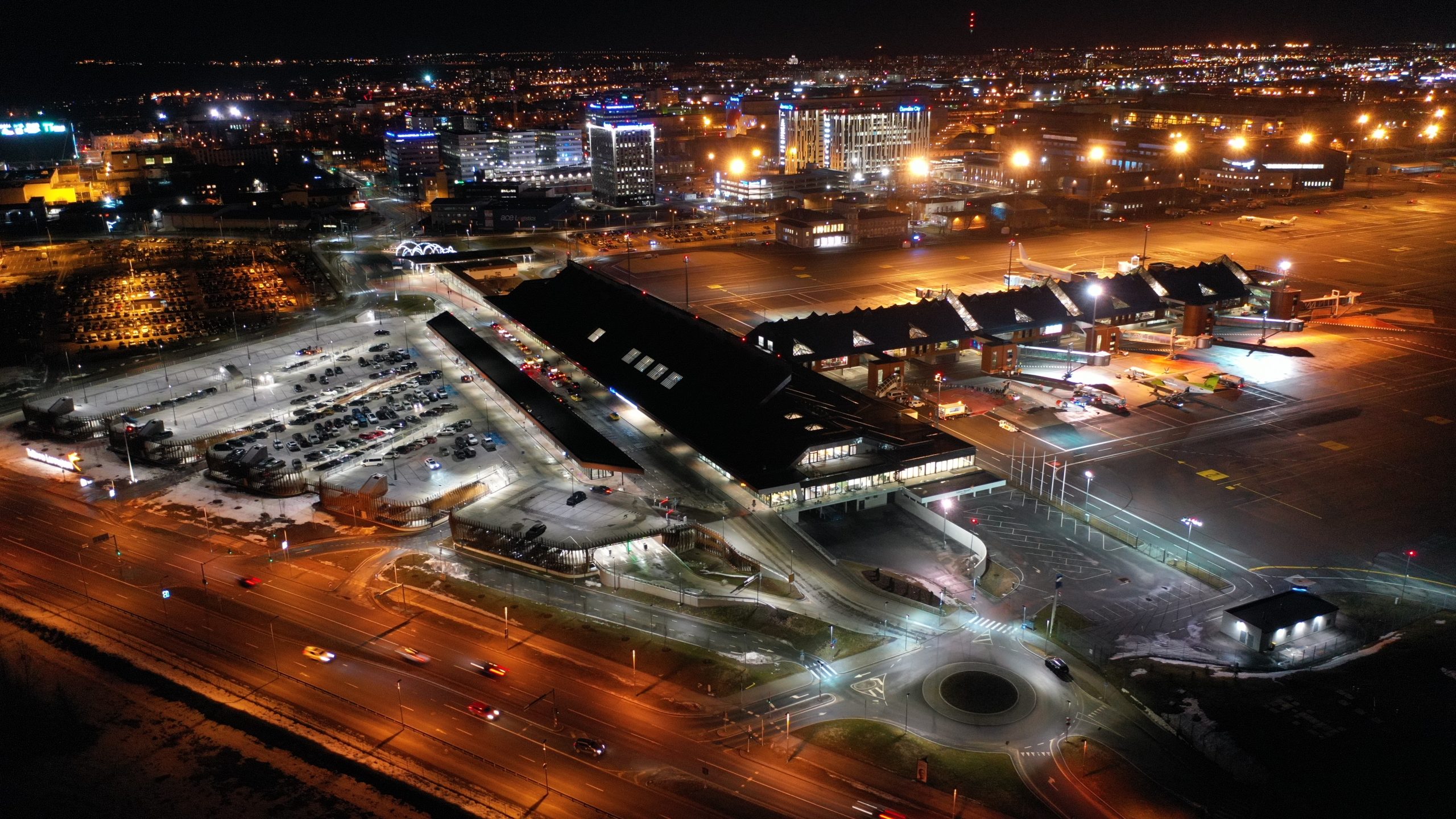 Credit: Tallinn Airport
However, in all our construction and development work, we must not forget our employees and passengers – even in difficult times, we must offer them a safe and comfortable working environment and the terminal facilities expected from the cosiest airport in the world.
Estonia is known as the digital country with the highest number of unicorn start-ups per capita. What is the unique selling point of Tallinn Airport?
I've been asked a lot why a company would want to bring its business to Tallinn, and specifically to the airport area. Our location is certainly an advantage for Tallinn Airport as a business environment – being a five minute drive from the city centre. There are good public transport connections from the airport, and the port, railway station and the future terminal of Rail Baltic that will connect Europe are nearby. We're too small a country to compete with other transport companies operating here – we prefer to work together, look for smart solutions and provide convenient connections and mobility for people visiting Estonia!
We're also located next to the Ülemiste City business park, which has a net area of around 150,000m2 and is an international and diverse environment focused on the development of a knowledge-based working, development and living environment. It's home to the offices of several well-known global companies from Ericsson, ABB to Fujitsu and our own Estonian company Skeleton, which produces the best super capacitors in the world. The business park supports the global competitiveness of community members, attracts talented people who've left home and inspires new business models. The business park also offers conference and meeting facilities, making it particularly easy to organise business meetings.
You talked about expanding business operations and creating a business environment here. Why should a company or even a person come to Estonia at all?
It's a good question because there are certainly many people who've never been in Estonia or heard of our digital and green country. Estonia is generally described as a land of forests and swamps – it's even possible to get lost in the forest in our capital! We have a lot of clean and untouched nature that offers the opportunity to get away from the city. Roads across the country wind through fields and forests, and the further south you go, the hillier and more beautiful the land becomes.
The other side of the Estonia is the reputation as a digital country – we are the birthplace of Skype, Bolt and Wise, where convenient digital services, e-signatures and instant bank payments are a normal part of life. We also have e-residency – we're the first country in the world to offer foreign citizens the opportunity to become e-residents, to benefit from the country's e-services and to set up a European Union company 100 per cent remotely, irrespective of your location.
We also must speak about the Estonian people as well. The toughness of Estonians is a well-known characteristic, but this toughness also brings with it work, interest, curiosity, and the drive to achieve something and get something done. I see it every day when I look at the airport staff – determination leads to success!
Environmental issues are very important for Tallinn Airport, as they are for all airports today. Where are you on your sustainability journey?
If you're not carbon neutral by 2030, you're out of business. This applies regardless of what you do, and it certainly applies to aviation. Moving towards climate neutrality is a megatrend that's here to stay and if you don't move in this direction, at some point customers will stop coming to you or your costs will be higher than those of your competitors through public policies.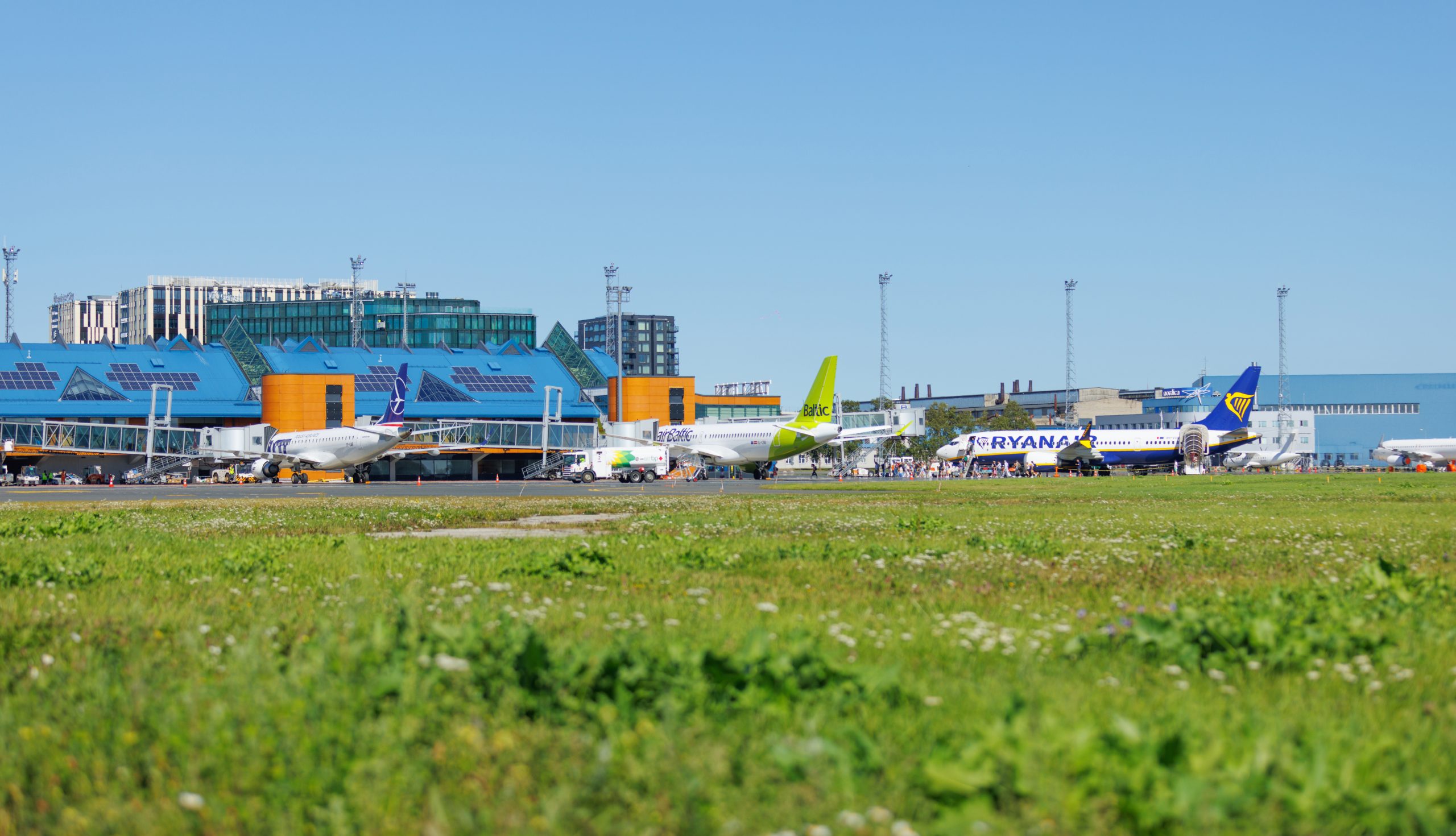 Credit: Tallinn Airport
Environmental and sustainability issues have been a major focus for us over the last couple of years. Many airports have achieved carbon neutrality largely through the purchase of green energy and offsetting. That's good too as well, but we believe that the real impact will come from reducing our own carbon emissions through reducing our electricity consumption from external sources and switching to green fuels. From the moment we started to build solar parks, buy battery-powered ground handling equipment and, as the last step, switched from gas heating to district heating, we've reduced our carbon footprint by almost 50 per cent in the last two years. We've achieved this not through offsetting, but by emitting less CO2, using less purchased electricity, and using carbon neutral heating.  
If you're not carbon neutral by 2030, you're out of business"
In addition to large-scale investments and projects, we also consider it important to engage and cooperate with partners operating in the airport's territory, both the land and air side. This spring, we organised the first airport green forum, which brought together representatives from Estonian gateway infrastructure companies, the airport, the seaport and rail operators and transport companies to find common ground and share experiences on how to lead in sustainability issues. In addition to this, we launched the format of green mornings, which brings together our good partners and colleagues and aims to map various concerns and find solutions for them together. Collaborative projects always lead to greater success and have a wider impact.
You've set up a large number of solar parks very quickly. Do they justify themselves in Northern Europe?
As electricity consumption accounts for 80 per cent of our carbon emissions, it also requires the most attention, which is why we found that we must contribute to this. By the end of the year, Tallinn Airport will have solar parks with a total capacity of 4.14 MW in operation, plus solar farms in regional airports with a total capacity of 6.28 MW. There are already days in the summer months when all the electricity we use comes from our own solar farms and we can see that next year in the summer months we'll be buying in minimal electricity from the grid and mainly only at night. In 2023, we'll produce 40 per cent of our electricity from the sun and on-site!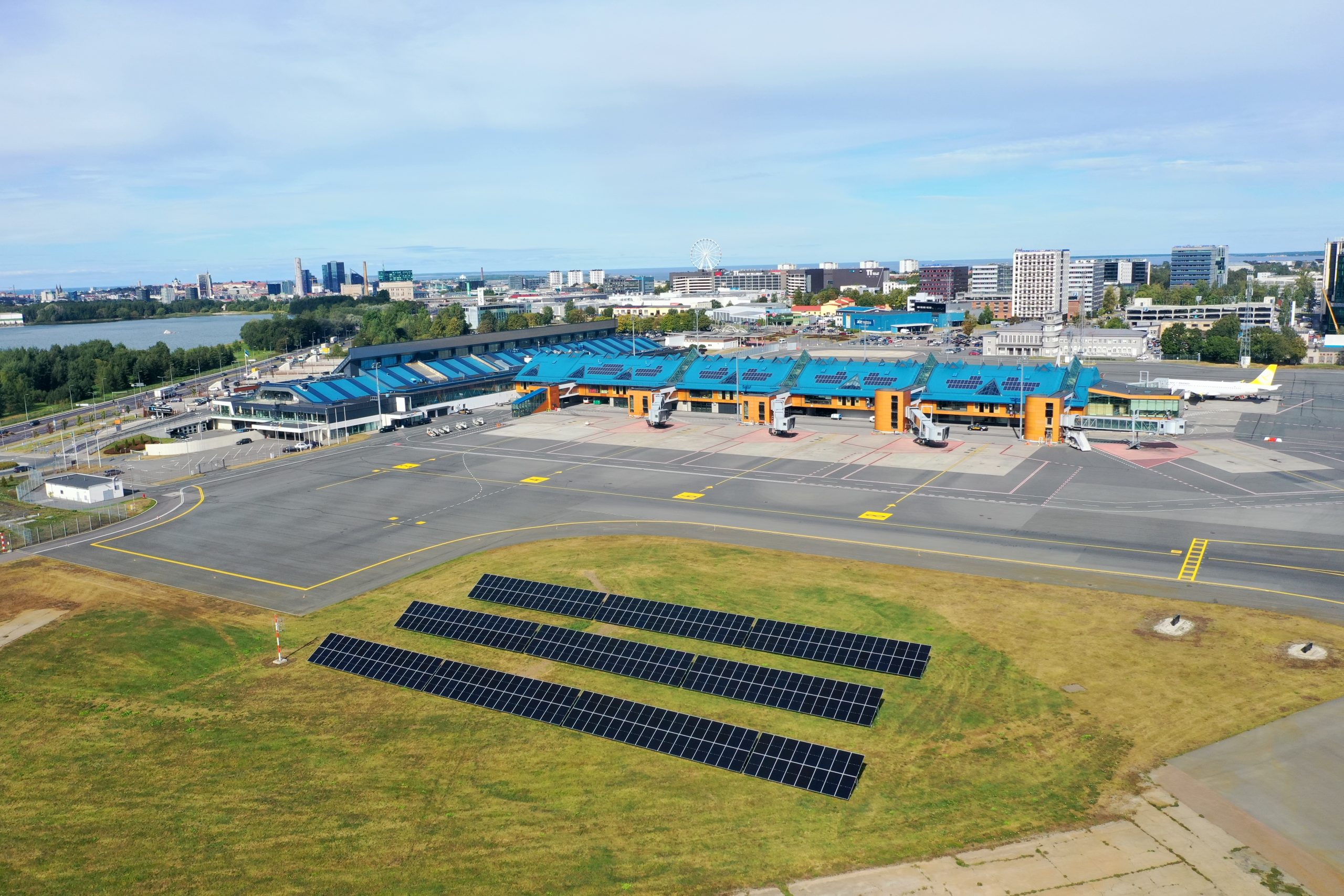 Credit: Tallinn Airport
It's remarkable that by building solar farms, we're increasing the value of airport land, because the areas where the solar farms are located cannot be used for anything else that will generate revenue, due to safety regulations. We've put these areas to work for the green transition. By 2030, we will be producing more electricity than we consume!
Let's also look to the future. How do you see the future of aviation and what are the trends that will change the future of aviation?
Much has been said about how aviation is changing fast. Drones, self-flying aircraft, electric planes are transforming today's commercial aviation beyond recognition. I dare to doubt that, especially from the viewpoint of commercial aviation. The technologies we're talking about today will change short range general aviation but have a smaller impact on international commercial aviation where distances are long. Commercial aviation is also changing, but much more slowly, and purely electric aircraft will probably never dominate the segment in which Tallinn Airport or other international airports are operating.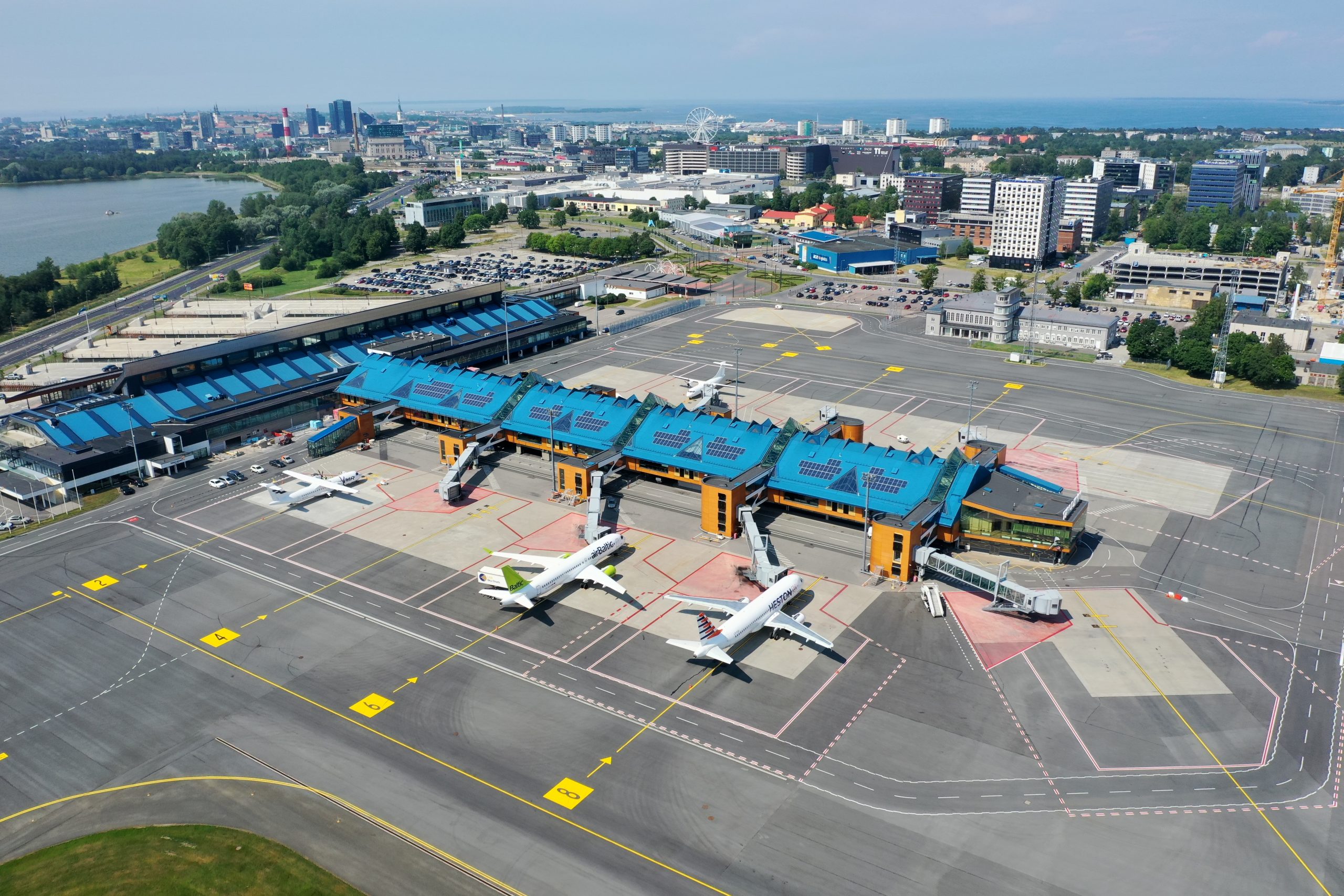 Credit: Tallinn Airport
The near-term perspective in making commercial aviation greener is greater use of SAF and, in the longer term, hydrogen-based fuels. Airbus promises a 100-seat hydrogen-powered airplane by 2035, which would be the first aircraft capable of flying long distances and carrying a small but already considerable number of passengers. It'll be some time before hydrogen becomes the dominant fuel and hydrogen is more likely to be one of the fuels, we need to be able to offer at the airport, alongside jet fuel.
But, hydrogen is also on our minds. We're one of the founding members of Hydrogen Valley Estonia which aims to develop the hydrogen industry in Estonia. We're unique in Europe as our hydrogen valley covers the whole country. We see the potential of hydrogen in three perspectives. First, production. We have a considerable amount of free land at our airport where we consider hydrogen production as a business opportunity, which will bring us a new source of revenue and make us more sustainable and prepare us for the arrival of hydrogen planes. Secondly, the arrival of hydrogen planes. We need to be ready for this and are looking at what kind of infrastructure we need to receive and refuel future hydrogen planes. We have already reserved 40 hectares of land in Tallinn for this. Thirdly, the use of hydrogen in our own energy balance, whereby replacing fossil fuels with hydrogen we ourselves become more environmentally sustainable. Let's see how the hydrogen industry develops. Perhaps in 10 to 20 years, we may have to rename ourselves to Tallinn Enerport.
Biography

Riivo Tuvike is the CEO of Tallinn Airport and an experienced professional and manager with proven experience in banking and leasing. Tuvike was the first Estonian to be elected to the ACI Europe Council in the summer of 2022. He holds a master's degree in Strategic Management and has expertise in Negotiation, Business Planning (Operational and Strategic), Banking and Leasing, Sales and People Management and Leadership.
Related topics
Air traffic control/management (ATC/ATM), Aircraft, Airport development, Airside operations, CEO series, COVID-19, Digital transformation, Emissions, New technologies, Non-aeronautical revenue, Passenger experience and seamless travel, Runways and pavements, Sustainability, Sustainable development, Terminal operations, Workforce
Related airports
Related regions