A shift in passenger priorities at Zürich Airport
International Airport Review's Lily Mae Pacey spoke with Tamara Stotz, Manager Customer Experience & Analytics at Flughafen Zürich AG to discuss the development in passenger expectations throughout the airport journey and how digitalisation can accommodate these changes.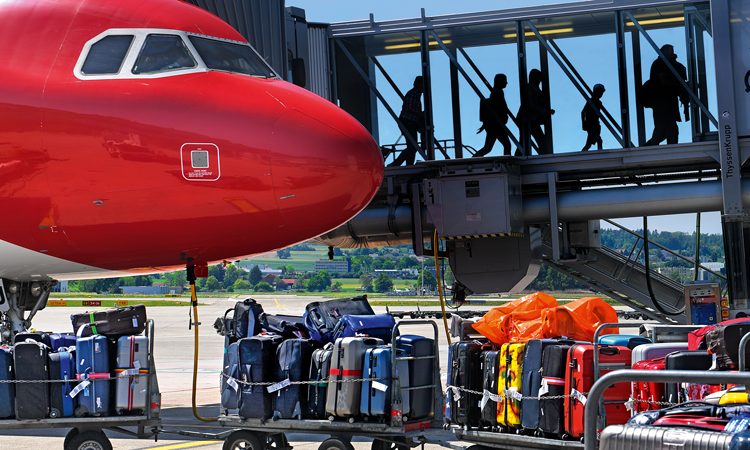 Credit: Zurich Airport
What is the most important aspect of passenger experience at Zurich Airport?
For us, it is important to provide our customers with the relevant information as simply and quickly as possible, both physically on site and digitally. Over speakers and on monitors, we focus on giving passengers information relevant to them. This approach continues on the digital channels. On our website for example, we avoid advertising and instead focus on information that is relevant for our passengers and customers. They have the possibility to personalise their experience by marking their flight and thereby receive live updates on waiting time at the security checks, their gate and boarding time. To facilitate navigation, we provide digital features such as Google Live View or an interactive map with various information on shop and restaurant opening times for instance.
Have you witnessed a change or shift in passenger since the pandemic?
Rather than having a shift in the passenger profile, we have experienced a shift in passengers' priorities. Before the pandemic, travel-related touchpoints, such as check-in or security checks, were highly important. However, after pandemic, a smooth flow through these touchpoints is no longer enough. Uncertainties regarding travel restrictions and necessary documentation may cause additional stress. It is our goal to give our customers more stability by providing them with necessary information at an early stage.
How does the airport accommodate a personalised passenger experience?
Our strategy is to focus on the digital aspects to personalise the passenger experience. By subscribing to their flight via chatbot or our website, passengers receive automatic flight updates including information about waiting times at the security check directly on their mobile. One of the biggest strengths of our digital experience platform is that flight information is personalised for the person looking it up. For example, depending on whether a person is looking for information about the arrival of a flight from the perspective of a passenger or from the perspective of picking up a passenger, different content is provided. We are further able to take into account a flight's status when displaying information. Another example refers to the parking. Using a QR code, our customers can save their parking lot, storey and parking space number directly into the wallet of their phones. With this feature, passengers can easily find their car after having been away for a holiday or business trip.
How are retail, F&B and non-aeronautical facilities impacting the passenger journey?
Travelling is not just a means to an end, but an experience in itself. On one hand, the travel-relevant touchpoints represent the basis, and include waiting time, smooth and efficient processes and friendly and helpful staff. However, with additional services, entertainment and activities we get to create more wow-effects and positive experiences. Our customers want to use their time wisely and enjoy their stay at the airport because the journey does not start when boarding a plane, but rather when planning their trip.
How is the airport leveraging digital transformation to improve the airport experience?
We focus on designing and connecting all digital and physical touchpoints to create a seamless experience. This means that the digital touchpoints are one part of the journey that add value through personalisation and impresses with simplicity. We use digital features and tools to provide personalised information alongside the journey and we provide our customers with the information quickly and easily so that they can enjoy their stay without stress.
How crucial is the workforce to the airport environment and overall ecosystem? How can we abate the current issues around lack of staffing and skilled workforce?
Zurich Airport is a complex network of around 27,000 people that work in and around the airport, for around 300 companies. As Flughafen Zürich AG, we employ around 1,700 people and offer jobs in more than 70 professions. In general, we are succeeding well in filling the positions that become vacant. As an employer, we want to continue to offer an attractive and appreciative working environment in the future. This includes fair wages and social benefits, flexible working models, an exciting and modern working environment, opportunities for further development and an appreciative and open corporate culture.
What would you tell smaller airports to capitalise on the most?
From a customer experience approach, we don't need to outperform at each touchpoint, but rather focus on the relevant ones. This means identify the most important touchpoints of your customers, align them with the values of the company and define recommended actions to facilitate a customer-centric perspective.
What do you feel are the three upcoming industry trends that will change the future of aviation?
From a customer experience perspective, the focus lies on making the customer journey as seamless as possible, aligned with customers' individual needs. Biometrics and the further development of digital platforms and services are interesting trends that open new possibilities for seamless travel and an optimised customer journey. Overall, individuality and providing passengers with personalised information and therefore further strengthening the customer experience will continue to play an important role.
Biography

Tamara Stotz works as a Customer Experience and Analytics Manager for Flughafen Zürich AG. Her vision is to provide a seamless and excellent customer experience by focusing on the needs and expectations of the consumer throughout their journey. Her passion for better understanding consumer perception and behaviour began in previous years, with a master's degree (M.Sc.) in Psychology and a doctoral thesis focusing on airport security screenings (Dr. at ETH). In her current role, she contributes to new product innovations by representing the customer voice. This is based on a digital-first, design-oriented, and data-driven approach that aims to create holistic customer experiences.
Related airports
Related regions