How AI will shape the passenger experience in the new era of air travel
Ioanna Papadopoulou, Director, Communications & Marketing at Athens International Airport speaks with International Airport Review, discussing the imperative use of artificial intelligence and new technology to ensure a modern, seamless and personalised passenger experience for customers.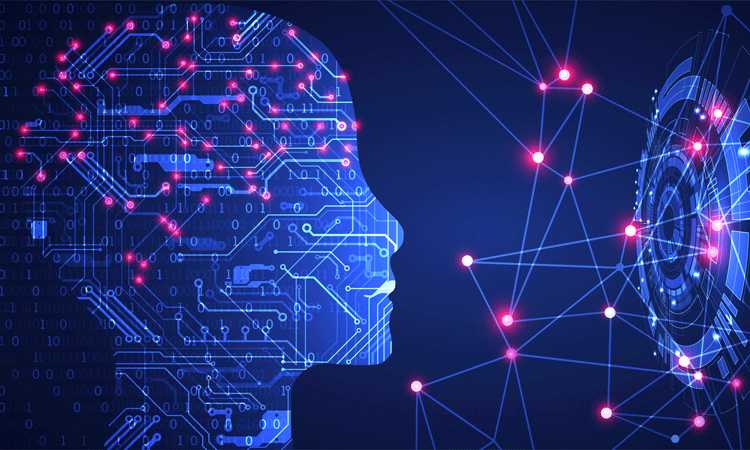 Passengers are increasingly connected and look for a safe, secure, seamless, efficient, end-to-end experience that is highly personalised. The adoption of digital processes and procedures related to the assessment and identification of a traveller's health status and risks, since the COVID-19 outbreak, has further accelerated this trend.
Research indicates that a passenger's airport experience is built on perception and expectations and the airport's ability to meet, or exceed, these expectations during each interaction at the various touch points, as well as through the products and services offered. Each interaction – where the airport meets, or fails to meet, a passenger's expectations – generates a subconscious emotional reaction. Mindful that it is these emotions which define a passenger's experience, particularly during COVID-19 with many experiencing increased stress and anxiety (see Graph 1), Athens International Airport (ATH) embarked, during the second term of 2021, on an exciting journey to measure subconscious drivers of passenger experience using artificial intelligence (AI). 
The AI model built by PathosAI, a Canadian tech company with whom we collaborated, measures human emotions from what passengers say (text), how they say it (voice/tone) and how they move (non-facial body movements). The intensity, nature, and type of emotions determine the importance the passenger assigns to an interaction and how the overall experience works for them. 
The project's three pillars are: i. sets of data to unearth individual expectations, ii. matching transaction data to passenger expectations and emotions measurements and iii. assessing the impact of the interaction's context to understand what drives expectations and how to effectively manage these expectations.
So far, two project phases have been completed. During the first phase, we used unstructured passenger-generated digital data, aimed at producing performance metrics and pinpointing specific action areas to improve passenger experience. The data used was elicited from the following sources: 
Passenger incoming mails 
Passenger queries and complaints submitted to the airport's website 
Conversations and interactions with the recently launched Athens International Airport Chatbot. 
Insights were presented on an interactive web-based dashboard application, allowing us to drill down into details to understand various performance related metrics, thus helping us identify where action was needed in the three basic categories: 
Processes – assessing whether existing processes enable or hinder a seamless and satisfactory passenger experience 
Products/Services – assessing whether passengers are getting the level of the airport service they wish and if services meet their needs, wants, and expectations
People – assessing the performance and engagement of the airport staff.
During the second phase, voice data was collected during passenger interactions with airport staff. This was then converted to text and analysed by the PathosAI engine to produce an interactive insights dashboard. A calibrated sample was ensured (spread of gates, country of origin, age, gender, arrivals/departures, Intra & Extra-Schengen areas). Deep insights into subconscious passenger emotions and their drivers were derived (see Graph2), thus leading to the identification of actions needed in the people- processes- product/services continuum.  
Obviously, unearthing emotions and their drivers is not a stand-alone project; it has been the most recent addition to the airport's 'survey toolkit', complementing our existing survey and research portfolio. Within this frame, the insights and the outcome of this project are continuously cross-checked, cross-analysed, and compared with the findings of a wide array of surveys conducted on a 24/7, 365-day basis.
It is worth noting that the airport's survey projects and data collection methods have been, and continue to be, adjusted during the pandemic, to provide valuable information regarding the 'new era' passenger in the areas of passenger profiling, commercial optimisation, and overall passenger experience. They have also been enriched, aiming to identify the propensity to travel, the most recent trends on travelling and tourism, as well as exploring passengers' perceptions on the airport's rebranding and repositioning in the new era.   
Research from all the above sources, including PathosAI emotional engagement metrics and analysis, indicate the pandemic's strong impact on passenger perceptions, expectations, and behaviour during travel, as well as the importance of understanding emotional engagement and the influencing factors.
Specifically, our research has found the main components of the 'new era' passenger airport experience to be: 
Processes 
The increase in demand for a contactless, seamless, end-to-end airport experience that is highly personalised through reliable and standardised procedures; in the pre-pandemic era, passengers were also looking for expedited, contactless, time-efficient, and highly personalised processes. The pandemic and the new requirements on the assessment and identification of passengers' health status and risks have accelerated this trend, adding two more variables in the passenger experience equation: reliable and standardised – thus anxiety/stress alleviating – processes at the airport(s) and across the journey. 
Products/Services
The increased need to reinventing airport retail in line with passenger behavioural shifts. The pandemic has dramatically accelerated the wide-scale adoption of online, digital retail, through omnichannel platforms that enable consumers to access offers and make purchases anywhere, anytime. This differentiated perception of place and time in terms of shopping, has clearly emerged in passenger's expectations, leading to a reinvention of the traditional airport retail. Passengers expect personalised brand experiences, immersive activations and airport retail transcending its traditional role as retail stores and acting more as experimental platforms, leading the way towards the reshaping of the three key 'Rs' of airport retail, i.e. relationship with the passenger/consumer, reinventing expectations, and recovering the passenger/customer experience through technological advancements and the digital ecosystem. 
People 
There is a high importance of the human factor. It may seem an oxymoron, but in parallel with the increasing demand for contactless, digital-based processes and services through technological advancements, the need for human interaction and encounters with personnel that care seems to be overwhelming. Unique human characteristics, such as empathy, compassion and consciousness should difficult or complicated situations arise and need to be handled are highly sought for, praised, and assessed. 
The 'residual'
In the pre-pandemic era, the epitome of the airport experience was operational excellence and high levels of customer service, coupled with the 'surprise, experiential element' through airport offers, products and additional services provided to the passenger while on site (entertainment/events, exhibitions, art festivals, etc.) in line with the airports and the destination's branding proposition. 
This residual element has a significant bearing on satisfaction levels and a passenger's emotional engagement and thus acts as an indispensable add-on, that turns efficient processes and operational excellence into a memorable airport experience. This element is now re-emerging in a different form, now defined by personalised products/services and immersive, inspirational activations, shaped by the change of values, perceptions and consumer trends that emerged during the pandemic era. Simplicity and authenticity, sustainable, greener and ethical living, spending and consuming re-invented (budget cautious – connected consumers, convenience, sharing vs. buying), new travel trends, and reassessment of the tourism product, pose highly interesting re-branding and re-positioning challenges for the airport, as well as for the shaping of this residual element of the airport experience. 
As aviation navigates this bumpy road towards the post-COVID era, emotional engagement metrics through the use of AI seem to be the next generation of passenger experience measurements, going deeper than traditional passenger satisfaction metrics. They aim to identify what really matters to passengers, determining the actions/new services/products needed to contribute to the restoration of confidence, by alleviating stress and anxiety levels, delivering a memorable passenger experience, and meeting the 'new era' passengers' needs and wants. 
Even predicting, to some extent, their future behaviour. 
Biography

Ioanna Papadopoulou started her career with the Hellenic Civil Aviation Authority. In 2001, she joined the Ministry of Transport and Communications as an advisor on Civil Aviation issues, and she held the position of the CEO of Olympic Airways-Services SA from December 2003 to May 2006. Between May 2006 and September 2009, Papadopoulou worked for the Hellenic Civil Aviation Authority as the Chief Negotiator/Senior Expert on Bilateral Air Services Agreements and International Relations.
As of October 2009, Papadopoulou is the Director, Communications & Marketing at Athens International Airport. She was also presented with the 'Woman of the Year' award by the Air Transport News in 2014.
Related airports
Related regions