The future airport experience: An even bigger focus on passengers
Michael Eggenschwiler, CEO of Hamburg Airport, believes that there will be an even bigger focus on the passenger experience in the future. In response to this, Hamburg Airport has set up a dedicated business unit on passenger management.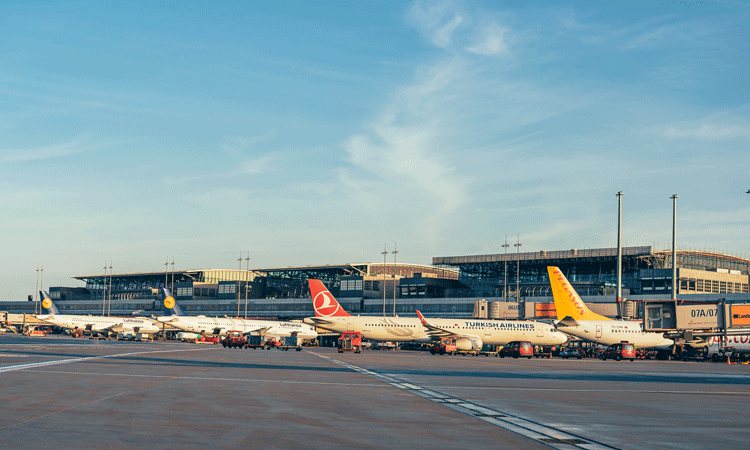 Credit: Hamburg Airport (HAM)
For the past several years our industry has constantly been speaking about customer satisfaction – the airlines, the airports, and many other service providers. Concepts were written and developed, always having in mind what the passenger might want. Convenience for the passenger, products that were specifically designed, services that the traveller desires. These developments went alongside a growing market, with full aircraft, packed airports, and crowded airspace. The sky was the limit.
However, in March 2020, the industry came to a complete stop within days. This was something nobody could have predicted, and certainly nobody could imagine, keeping the industry on the ground for so long. Within days, the focus turned to securing cash, reducing cost and staff, and stopping investment. Now, survival was the focus of the industry. Every company was in crisis mode.
We all know the saying that every crisis offers opportunities. This is true, but only if you have the courage to look ahead despite the difficult situation you are in. The better the plan, the longer the timeline, and the more you will be able to define targets that will make you stronger once the market returns. This includes tight cost control and strong discipline with clear budget targets, but also a clear plan to make sure that you add value for your customers once they start to return.
Customer journey
We wanted to focus on the main touch points of contact with our passengers. We make sure to take him or her by the hand from the moment they set foot in our airport, until the moment they leave the airport having arrived back from their travels. Our way of achieving this was to create a new business unit – Passenger Management – where we concentrated all activities related to the passenger journey. Our analysis showed that we had many duties related to satisfying the passengers' needs in various departments. This meant that we were taking care of the right priorities along the passenger journey, but always as one of many obligations in different departments. Therefore, we did not have a clear focus on our passengers' wishes. By bringing these duties together, we found ourselves with a comprehensive new department that has become the 'advocate' for the passenger within our organisation – something we should have done years ago.
Structure
The new department is set up with the following responsibilities. A team of Duty Passenger Managers take care of the daily operations along the passenger journey. They make sure that any hiccups are taken care of immediately; they keep contact with airlines, handlers, and authorities. A second team takes responsibility for all processes, especially check-in, baggage drops, baggage claim and security lanes, as well as future developments, with a focus on digital applications such as biometric solutions. We included the Customer Services team in the new department, having a focus on commercial activities such as lounge operation, VIP service, the welcome centre and traffic management including parking. We decided to integrate the team making sure that sanitation is a priority. Here, we have the responsibility for all aspects of cleanliness and hygiene, from the definition of standards right through to the oversight of the quality delivered by our various providers. Business Support takes care of our claim management, a further very important task that we want to have professionally organised.
Tools
We all know the saying that every crisis offers opportunities. This is true, but only if you have the courage to look ahead despite the difficult situation you are in"
Nowadays, we know that we shall not be able to handle all matters, even for our passengers, with dedicated staff. The buzzword is 'digitalisation'. Having said this, we are providing our teams, as well as stakeholders on the site, with a comprehensive amount of data, all presented in an easily readable manner. This starts with online data on queues in security and soon also for check-in, goes on to departure and arrivals, right up to baggage claim.
The more data available to parties involved in the complex process structure, the more the individual can have an exact picture of the current operational status and can thus take decisions to enhance a stable operation. Making data available, and sharing the data, is key for the success of our efforts for satisfied passengers.
Experience and learning
Our new set-up has taken some time given the COVID-19 restrictions, with little traffic and a high rate of furlough. We took our time to define the processes and duties and to pick the right staff. Since July 2021, we have been online and are pleased with the first experiences. The restart after COVID-19 was especially challenging, with new governmental rules in place, staff returning to work after several months in furlough and passengers needing to get used to the new procedures. The fact that our Passenger Management team was on site allowed us to react quickly and make sure that we provided a smooth journey for our passengers in, and out of, Hamburg Airport. Our learning continues with a highly motivated team, a sophisticated digital environment, and especially satisfied passengers.
Biography

Michael Eggenschwiler is CEO at Hamburg Airport. He is a business graduate from the University of St. Gallen/Swizerland, and assumed this role in March 2005 after two years as Managing Director of Hamburg Airport. Starting his professional carrier at Crossair in various management positions, he took over a senior management role at Swissair. Eggenschwiler was a Member of the Executive Board at Swissair, last being responsible for sales and marketing in Swissair's home market Switzerland. From 2007 to 2010, he acted as President of the German Airports Association ADV and is currently Board Member of the German Airports Association ADV and Bundesverband Deutsche Luftverkehrswirtschaft BDL. Eggenschwiler is Swiss Honorary Consul for Hamburg and Schleswig-Holstein. Furthermore, he is a member of the Advisory Board Hamburger Sparkasse and HDI-.