Eurofins [email protected]: A runway back to flight in COVID-19 times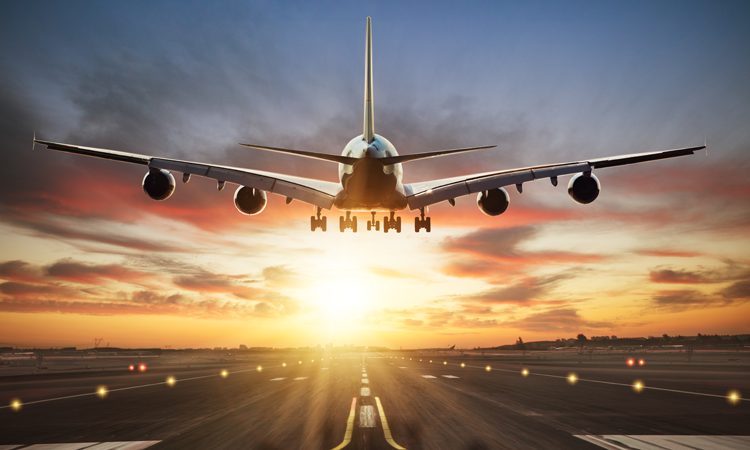 The airline industry connects everything that matters most – our families, homes, and food logistics; our businesses and governments. The next normal depends critically on our safe return to flight.
As a world leader in the provision of clinical diagnostics, forensic, pharmaceutical, food and environmental laboratory testing services, Eurofins is uniquely positioned to provide comprehensive, fast, reliable, customised COVID-19 testing, monitoring, and consultation solutions for virtually any industry, around the globe.
The Eurofins [email protected]™ programmes are designed to help you to set up advanced risk management protocols to contribute to limiting the impact of COVID-19 on your workplace.
Key Learning Points
Identify the right testing and monitoring programme to get your airport back to full operations and flying again
Learn how Eurofins provides critical testing from departure, through flight and upon arrival
Learn about how each testing protocol can contribute to the safety of your passengers and staff, including people, water, air, surface, and mask
Learn how Eurofins can develop comprehensive, robust, customised testing, monitoring and consulting plans for each unique airport site
Gain valuable insight into the if-then scenarios of testing and monitoring.
End-to-End Solutions
The Eurofins [email protected]™ approach balances passenger convenience, safety, and workplace confidence with flexible options designed to suit the airline industry, all while aligning with respective regulatory guidelines.
Foster Peace of Mind for Travellers
Provide seamless pre-travel testing solutions and collection services for planned travellers designed by Eurofins epidemiologists. Create a safe environment yielding peace of mind for your travellers so that they feel confident to take flight again.
Proactively Manage Employee Health
With over 30 years' experience in infectious disease testing, the capacity to perform millions of tests per week, and the most comprehensive global network of laboratories, Eurofins ensures you can affordably provide access to fast, reliable testing for passengers and employees. Medical staff, collection services, and courier logistics provide easy solutions for your complex business.
Maintain and Monitor Site Hygiene
In high traffic areas, it is imperative to verify the effectiveness of your disinfection measures to limit the spread of coronavirus. Surface, air, and wastewater testing for coronavirus|SARS-CoV-2 can also be used to understand how and where coronavirus is moving throughout your facility and vessels.
Eurofins is Testing for Life. Find your solution.
Keynote Speakers
Keynote Speakers

Adarsh Murthy, CEO [email protected] Europe, Eurofins

Nina Constantine, Eurofins Food and Environment Director, Eurofins Genomics

David Havera, General Manager – Blockchain Solutions, GE Digital
David leads the Blockchain Solutions portfolio within the aviation vertical at GE Digital. His goals are balanced between breaking even on the bottom line while driving top line sales growth and adoption. The business model is heavily partner driven. He not only works very closely with Microsoft, Eurofins, and TE FOOD, but also is recruiting new partners to expand the business model and service offerings.
David brings a wealth of GE experience (15+ years) and technology experience. David has over 10 years of corporate finance background at GE including site finance manager roles at Hamble, UK and Ellisville, MS and numerous years as a Data Scientist and Blockchain SME.

Steven B. Kleiboeker, PhD, Chief Scientific Officer, Eurofins US Clinical Diagnostics
Steven B. Kleiboeker, PhD, is the Chief Scientific Officer for Eurofins US Clinical Diagnostics. Dr. Kleiboeker's work is focused on viral and immunological diagnostics with a specialisation in molecular techniques. He performs research in the areas of viral pathogenesis, phylogenetics and immunology. His work has included projects on a broad range of human and animal pathogens.
He has published over 70 refereed scientific articles and three book chapters. Dr. Kleiboeker has served as principal and co-investigator on research grants that were funded by governmental agencies, commodity groups and private entities. Dr. Kleiboeker is certified in molecular diagnostics as a high complexity laboratory director (HCLD), technical specialist and clinical consultant by the American Board of Bioanalysis. Prior to joining Viracor Eurofins in 2005, he was a faculty member at the University of Missouri where his duties included research, teaching of graduate and professional students, and supervision of diagnostic service laboratories (virology, serology and molecular diagnostics).
Watch On-Demand
Related topics
Aeronautical revenue, Air freight and cargo, Airport construction and design, Airport crisis management, Baggage handling, Ground handling, Information technology (IT), Passenger experience and seamless travel, Regulation and Legislation, Security, Sustainability, Terminal operations
Related organisations