AR shopping experience comes alive at iGA Istanbul Airport
iGA Istanbul Airport has implemented a new Augmented Reality technology, which allows passengers to see retail objects virtually and in 3D, providing an interactive real-world shopping environment.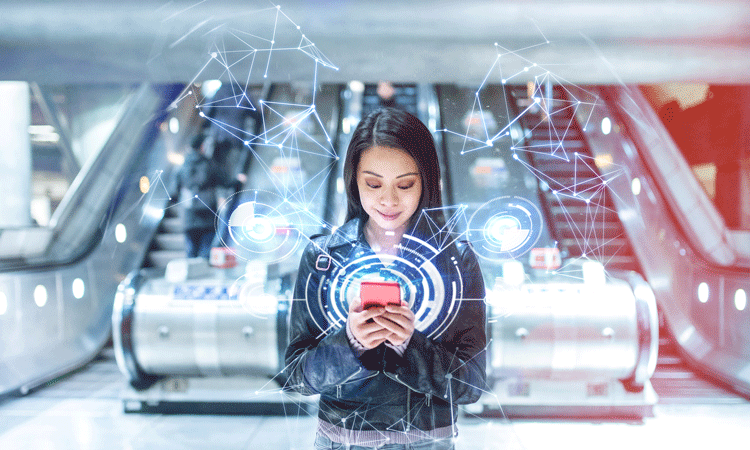 With iGA Istanbul Airport's focus on improving itself day by day, and on putting the needs of its passengers first, it has now implemented Augmented Reality (AR) technology, which allows users to see objects virtually and in 3D providing an interactive real-world environment.
The character, CIGA, accompanies the passengers on their route, providing information about the stores and directing them within iGA Istanbul Airport International Arrivals Bosphorus area. The character presents campaign offers and takes passengers on excursions between the stores.
Once logged into the Istanbul Airport app, passengers can access the system through the AR tab. As CIGA approaches a store, the name of the store appears as a pop-up. When you click on this, details about the store are shown below the name.
Aiming to transform the time spent at Istanbul Airport into a unique experience, iGA offers its passengers special deals and discount codes at member stores through its AR technology. Passengers can then benefit from discounts while shopping at shops with CİGA.
Thanks to this AR technology, a first in airports in Turkey, iGA Istanbul Airport is taking the shopping experience to the next level while blazing a trail in the latest tech innovations.
An era of hi-tech shopping has begun
Ersin İnankul, Chief Digital and Commercial Officer of iGA Istanbul Airport commented: "Shopping while using AR technology is extremely important in terms of being the first step towards the digitalisation of trade at iGA Istanbul Airport. We are excited to implement a new application, which we have created to develop trade at our airport, together with our technological infrastructure and our wide scale that diversifies the services and shopping capabilities we offer our passengers. Our passengers will now be able to track dynamic campaigns and discount codes at iGA Istanbul airport through AR technology. This Marketplace, which we have created using AR technology, will ensure a quick and easy shopping experience, as well as add comfort to the shopping experience of passengers traveling from our airport."