Stockholm Arlanda to welcome three new European routes
Norwegian to launch an additional three new European routes from Stockholm Arlanda Airport, adding services to Antalya, Thessaloniki, and Mykonos in time for the upcoming summer season.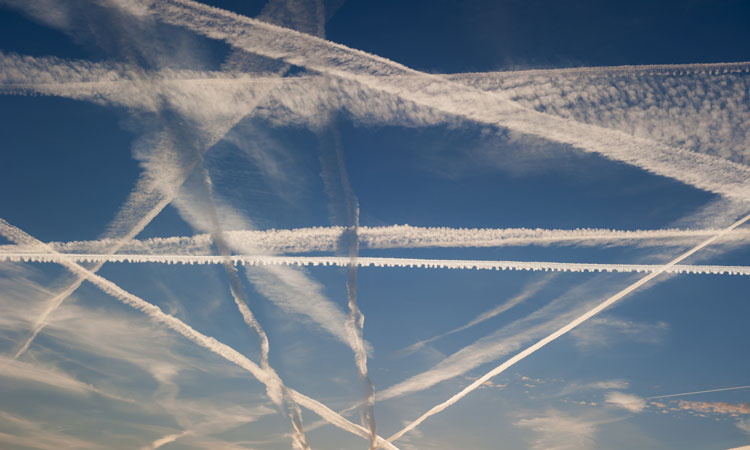 Norwegian continues to strengthen its presence in the Swedish market and is launching another three new European routes from Stockholm Arlanda Airport (ARN). The airline is meeting demand for trips to the sun by adding service to Antalya, Thessaloniki, and Mykonos. With the new connections, Norwegian will offer 57 direct routes this summer from its reopened base at Arlanda.
Norwegian continues to invest in Sweden and at Stockholm Arlanda Airport. The airline plans to re-open its base in April 2022, in conjunction with the start of the 2022 summer programme. In January 2022, Norwegian had 15 destinations on offer from Stockholm Arlanda, including the domestic destinations Umeå, Luleå, and Kiruna, and this summer will offer a total of 57 routes from Arlanda, a number of which are new for Arlanda and complement the airport's range of destinations on offer.
In time for the midsummer holiday, Norwegian is now launching non-stop service to Greece and Turkey, popular tourist destinations where many also travel to visit relatives and friends.
"Naturally, it is really good news that Norwegian, which is one of our biggest customers, is investing further in Sweden and continues to expand its range of routes and access from Stockholm Arlanda as people's wanderlust grows and demand is again on the rise," commented Elizabeth Axtelius, Director of Aviation Business at Swedavia.
Antalya in southwest Turkey is a popular tourist destination from Sweden and the second biggest Turkish destination from Arlanda. With the new route, it will be the first time Norwegian is offering scheduled service to Turkey. Antalya is currently served by Pegasus Airlines and Sun Express and this summer also by Turkish Airlines.
Mykonos, situated in the Greek archipelago and surrounded by the Aegean Sea, is also a popular tourist destination from Sweden. There has been no service to Mykonos from Arlanda since 2018, but during the summer the city will be served by both Norwegian and the German carrier Eurowings.
Like the other destinations, Thessaloniki, the second largest city in Greece, is a frequent destination for tourists from Sweden during the summer, but there is also great demand for non-stop service from travellers flying to meet friends and family. Both Ryanair and Scandinavian Airlines (SAS) have served the route since last autumn.
"Now when we can finally travel and meet, the number of flights on offer is growing at a brisk pace. We at Swedavia, together with the aviation industry, are working actively to speed up the development of net zero air travel," added Axtelius.
Between June 10 and August 13 2022, Norwegian will serve the route Stockholm Arlanda Airport – Mykonos International Airport (JMK) with two weekly departures on Tuesdays and Fridays
Between June 13 and August 12 2022, Norwegian will serve the route Stockholm Arlanda Airport – Antalya Airport (AYT) with two weekly departures on Mondays and Thursdays
Between June 16 and August 12 2022, Norwegian will serve the route Stockholm Arlanda Airport – Thessaloniki Airport Makedonia (SKG) with one weekly departure on Thursdays.
Norwegian strives to be a leader in the development towards a more sustainable climate and wants to be the preferred choice for all travellers. By 2030, Norwegian shall fly with 45 per cent fewer emissions of carbon dioxide compared to 2010, and use up to 28 per cent sustainable aviation fuel (SAF) by 2030. The goal is to continue flying with one of the world's most modern fleet of aircraft and offer more non-stop routes, which results in fewer departures and landings and significant emission reductions. Norwegian will eliminate all non-recyclable plastics and is investing in new technology, which includes smart apps for weather data and more fuel-efficient flights that contribute to reduced carbon dioxide emissions. Norwegian has signed a collaboration agreement with Neste, the world's leading producer of SAF, and is now offering its corporate customers the possibility of reducing their CO2 emissions from business travel by up to 80 per cent by using SAF.
RELATED NEWS: Stockholm Arlanda Airport welcomes SAF delivery
Swedavia's work towards net zero aviation

Swedavia has carried out ambitious sustainability work sustainability work for many years. All 10 of its airports achieved the goal of zero fossil carbon dioxide emissions from their own operations by year-end 2020. Swedavia also works actively to promote the switch to SAF and has the goal that five per cent of all fuel used for refuelling at Swedish airports shall be fossil-free by 2025. Swedavia's climate transition work and pioneering work to operate climate-smart airports have won international awards, and in 2021 the trade organisation Airports Council International (ACI) named Stockholm Arlanda Airport Eco-Innovation Airport of the Year.