Avinor and SINTEF to contribute to Europe's green aviation initiatives
The TULIPS project has been awarded €25 million by the EU, with 29 partners, including Avinor and SINTEF, contributing to making a greener aviation future.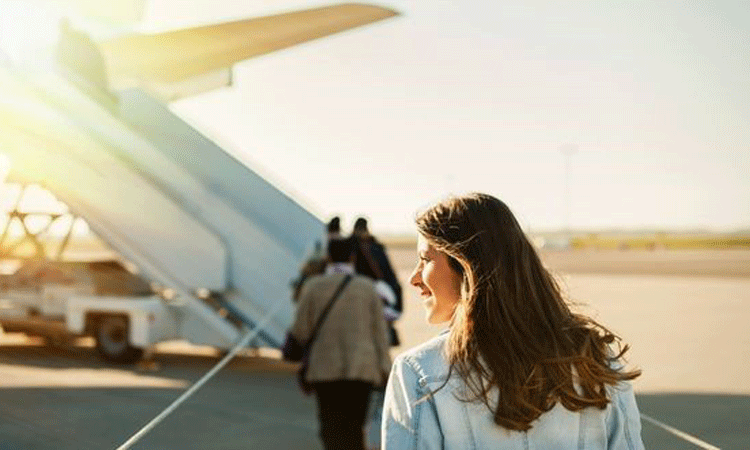 Credit: AVINOR
The EU has awarded €25 million to an ambitious project for European airports, to increase the use of new technologies in aviation. In Norway, Avinor and SINTEF will contribute to green aviation.
In the years to come, the aviation sector will have to solve many challenges related to carbon footprint. Airports, knowledge institutions, and industry partners across Europe are now joining forces in the TULIPS project, led by Amsterdam Airport Schiphol (AMS), to make aviation more sustainable.
"Avinor has long taken lead in reducing greenhouse gas emissions from aviation; among other things, through the work on sustainable aviation fuels and facilitation of electrified aircraft. Now, more than ever, it's important that we work with the entire industry, partners, and the authorities to achieve fossil-free aviation in 2050. This will ensure that aviation will have a license to operate in the long term. TULIPS is an example of this kind of cooperation, and we are pleased to be part of it," said Abraham Foss, CEO of AVINOR.
The €25 million funding is part of the EU's European Green Deal, which will contribute to the necessary transition to a low and zero-emission society. A total of 29 partners will participate in developing innovations that facilitate the transition to transport with a low carbon footprint, and sustainable airports across European borders.
Exchange of competence between research environments
The project partners aim to accelerate the roll-out of sustainable technologies in aviation. Amsterdam Airport Schiphol will be the main test airport for the 17 projects initiated by TULIPS.
SINTEF will contribute with expertise and technological solutions, while learning from other top environments in Europe.
Trond Bakken, Market Director EU Research at SINTEF Digital commented: "With this project we get the opportunity to participate in testing and developing green solutions both at Amsterdam Airport and at Norwegian airports, and thus speed up the efforts to make the airports fossil-free."
Sustainable solutions tested at Avinor's airports
In addition to Schiphol, a range of sustainable solutions will also be tested at Oslo, Turin, and Larnaca airports.
Low and zero-emission solutions for vehicles are one of the measures that airports, knowledge institutions, and industry partners will look at together. The project will also test solutions for charging electrified aircraft and for new hydrogen technology, as well as looking at opportunities to contribute to increased production and use of sustainable aviation fuels. TULIPS will also have projects on circular use of materials. The entire journey of passengers and cargo will be examined, with solutions proposed for an optimal mix of multi-modal solutions.
A significant contribution to fossil-free aviation
Collaboration at four very different airports, with the input from the broad coalition of partners, will allow the impact of the solutions on the European climate targets to become apparent. Successful demonstrations of specific actions to accelerate sustainability in different scenarios will showcase these innovations and how they can be implemented throughout Europe. The outcomes of the project are expected to contribute significantly to the decarbonisation of the aviation sector. The relevant knowledge gained will be shared publicly with the aviation industry and other European airports, which will allow them to apply the TULIPS concepts and technologies through practical roadmaps.