Swedavia to launch additional terminal at Stockholm Arlanda Airport
Due to increased air traffic, new operations and investments at Stockholm Arlanda Airport, Swedavia is set to launch an additional terminal from 26 October 2021.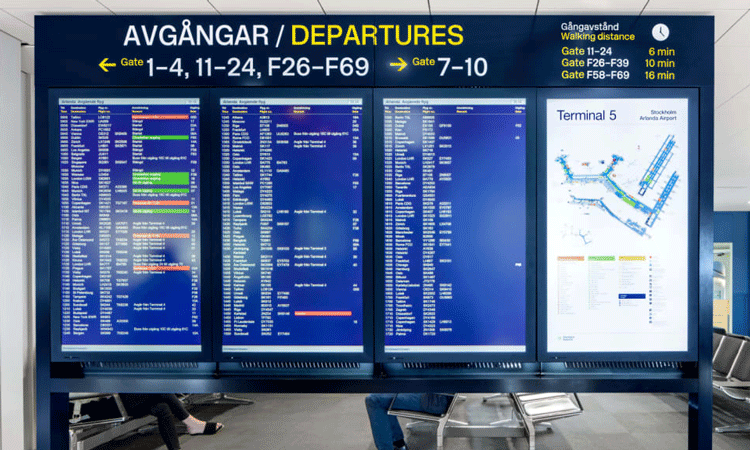 Credit: Swedavia
Swedavia is to open another terminal at Stockholm Arlanda Airport (ARN), in addition to the operating Terminal 5. The decision was made because of increased air travel and investments in operations at Arlanda by several airlines during the autumn.
Peder Grunditz, Airport Director at Stockholm Arlanda Airport said: "We are pleased to note that air traffic and passenger volume have increased at a faster pace than we had thought and hoped for, and that we need to place another terminal in service earlier than planned. The fact that we are now increasing capacity at the airport is an indication that our industry is on its way back." 
Air France/KLM, Czech Airlines, Transavia, Vueling and easyJet will initially operate out of Terminal 2. Other traffic at the airport will continue to operate out of Terminal 5.
"The airport is working the entire time to adjust the scale of operations in the best way for our airline customers and passengers. We will now continue the intensive work together with our partners to place the terminal in operation and expand our range of services, in order to welcome more passengers," added Grunditz.
In March 2020, Swedavia decided to concentrate all airport operations at Terminal 5, given COVID-19's enormous impact on travel. Air travel is now gradually returning, and summer travel has brought a further recovery. A number of airlines have announced investments at Arlanda for the autumn, which include Ryanair setting up operations and Finnair launching non-stop long haul service from there.
Grunditz further commented: "Naturally, there is still great uncertainty about the market trend, but given the airlines' winter programmes and the easing of travel restrictions by a number of countries, we see that we will need more capacity at the airport. We also have a number of major investments being made at Arlanda this autumn."
Swedavia previously adapted operations to meet the increase in travel in Terminal 5, but also to satisfy requirements from infectious disease and aviation authorities, including social distancing requirements. For example, an additional security checkpoint was opened during the summer.