FAA and NASA complete trialling new software to reduce gate pushbacks
New software that calculates gate pushbacks at busy hub airports, has been announced by the U.S. Transportation Department's FAA and NASA, with aims to launch the advanced technology at 27 airports.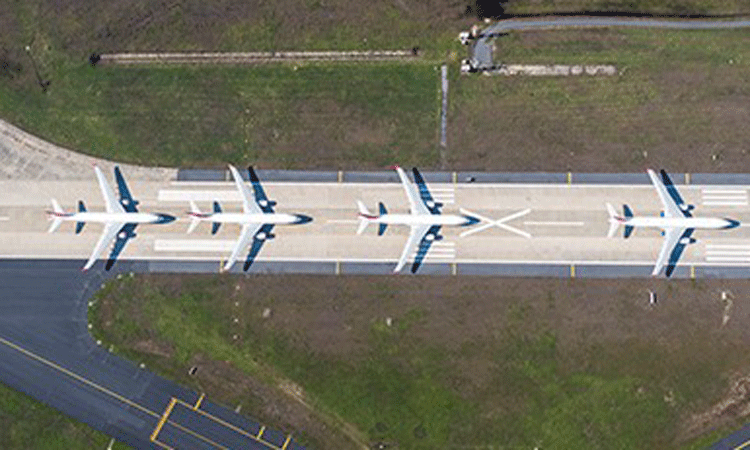 Credit: Federal Aviation Administration (FAA)
The U.S. Transportation Department's Federal Aviation Administration (FAA) and NASA has announced the completion of research and testing on a software capability that calculates gate pushbacks at busy hub airports, so that each plane can roll directly to the runway and to take off. The FAA plans to deploy this capability as part of a larger investment in surface management technology to 27 airports. 
"The future of flight must be more sustainable and environmentally friendly," said Steve Dickson, FAA Administrator. "This new capability as part of a flight merging system has a double benefit: it reduces aircraft emissions and ensures air travellers experience more on-time departures."
"NASA is developing transformative technologies that will revolutionise the aviation sector as we know it," added Bill Nelson, NASA Administrator. "The proof is in the pudding. This air traffic scheduling technology enhances aircraft efficiency and improves dependability for passengers every day. I'm excited that the software NASA developed for air traffic controllers and airlines will be soon rolled out at airports across the country and know the results will continue to be extraordinary."
The innovative capability, which will be part of the FAA's Terminal Flight Data Manager (TFDM) programme, was developed by NASA and tested for nearly four years by the FAA's NextGen group, airlines' airport operations, FAA radar facilities in Charlotte and Dallas/Fort Worth and the Atlanta and Washington, D.C., centres handling high-altitude en route flights. 
By minimising taxi delay and ramp congestion, the programme reduces fuel burn and CO2 emissions and supports the Biden-Harris Administration's goal to build a sustainable aviation system. During programme testing at Charlotte Douglas International Airport (CLT), the programme: 
Reduced taxi times that helped save more than 275,000 gallons of fuel annually, equivalent to the fuel burn of 185 flights between New York and Chicago by a Boeing 737;
Reduced greenhouse gas emissions by 8 tonnes of CO2 daily;
Reduced delays by 916 hours, equivalent to shaving 15 minutes of waiting time on a taxiway for more than 3,600 departing flights.
Charlotte Douglas is currently scheduled next in the FAA's rollout of TFDM, which will include the push-back capability, at 27 hub airports across the country. The FAA anticipates a savings of more than 7 million gallons of fuel every year and the elimination of more than 75,000 tonnes of CO2 emissions annually. 
Pamela Whitley, FAA Assistant Administrator for NextGen commented: "When you are ready to go, you want to go. Waiting in line on a taxiway is not part of the flight plan. Through a productive partnership between the FAA, NASA and the airlines, we now have technology that brings better predictability of aircraft movements on and above our busiest airports. This will yield benefits for air travellers and for the environment."
The airports currently expected to be part of the rollout include: Atlanta, Baltimore, Boston, Charlotte, Chicago Midway, Chicago O'Hare, Dallas-Ft. Worth, Denver, Detroit, Fort Lauderdale, Houston Bush, Las Vegas, Miami, Minneapolis, Newark, New York JFK, New York LaGuardia, Orlando, Philadelphia, Phoenix, Salt Lake City, San Diego, San Francisco, Seattle, Washington Dulles, Washington Reagan National.