All 10 Swedavia airports achieve fossil free operations
By utilising renewable energy and renewable fuels, such as electricity and biogas, Swedavia has successfully achieved fossil-free operations at all 10 of its airports.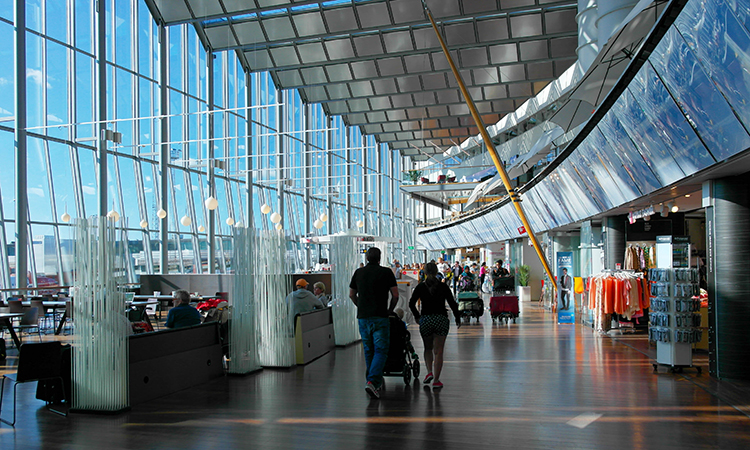 Just before the end of 2020, Swedavia became one of the first airport operators in the world to have all operations under its own management at its 10 airports be fossil-free. The company has noted this milestone in its Annual and Sustainability Report 2020.
Swedavia is now extending that work to support other companies and organisations at its airports in transforming their operations, with a special focus on reducing the climate impact of the Swedish aviation industry.
The company runs extensive airport operations across Sweden that, just a decade ago, generated about 8,000 tonnes of fossil carbon dioxide each year. That figure has now been reduced to zero.
As a result of this work to achieve more sustainable operations, among the changes made are: all of the airports operated by Swedavia are now powered by and heated and cooled with renewable energy; back-up power units now run on renewable fuel; and Swedavia's fleet of vehicles runs on electricity or renewable fuel.
"Swedavia wants to be a driving force in reducing the climate impact. So, I am incredibly proud that our own airport operations, some of the first in the world, are now free from fossil carbon dioxide emissions. This is a result of relentless work that has required a sense of purpose, investments, innovation and collaboration with partners to reach a goal that many had thought was not possible," says Jonas Abrahamsson, Swedavia's President and CEO.
Over the years, Swedavia has worked systematically to reduce the climate impact of its airport operations and, particularly, to minimise the emissions of fossil carbon dioxide in its own operations. In 2006, Swedavia became climate-neutral and, in 2011, the goal was set to reduce Swedavia's emissions of fossil carbon dioxide from its own operations to zero by the end of 2020. The first airports to reach this goal were Ronneby Airport (RNB) in January 2017, followed by Visby Airport (VBY) and Luleå Airport (LLA) during 2018.
Switching to renewable heating in buildings and making the company's fleet of vehicles fossil-free have had the greatest impact. Swedavia owns about 800 vehicles, almost 300 of them at Stockholm Arlanda Airport (ARN). Nearly half of the fleet now runs on electricity, and the other vehicles now run on renewable fuels, such as biogas. Between 2015 and 2020 alone, Swedavia invested nearly 650 million Swedish kronor in a renewed, fossil-free vehicle fleet.
For some equipment, no fossil-free alternatives were available, which required creative solutions from employees, but also innovation and development in dialogue with suppliers. The areas of development include everything from smaller machine equipment, such as electric paint machines, to larger snow removal vehicles that run on biogas. The focus has also been on developing more efficient machines to reduce the use of fuel, as well as the number of machines.
"Swedavia's airports are part of a larger transport system, and being fossil-free now in our own operations is obviously just one milestone. We are now intensifying the work to support other companies and organisations that operate at the airports to adapt to more sustainable operations and, above all, to enable aviation's climate change transition through investments in bio aviation fuel and by preparing our airports for electric aviation. Aviation is absolutely essential in order for our modern society to function, but the transport of the future must be fossil-free, so continued hard work is needed," said Abrahamsson.
Swedavia's strategic goal is for at least five per cent renewable aviation fuel to be used for refuelling at Swedish airports by 2025, and Swedavia actively promotes the use of bio aviation fuel, which reduces emissions of fossil carbon dioxide by up to 85 per cent.
Among other moves, Swedavia purchases bio aviation fuel equivalent to the amount used for the company's own business travel and invites other companies and organisations to take part each year in a coordinated tender so that they, too, can buy bio aviation fuel. Swedavia also helps to fund the additional cost for airlines that choose to refuel with bio aviation fuel at Swedavia's airports.