Chhatrapati Shivaji Maharaj Airport paves the way for a sustainable future
In order to become more environmentally conscious, Chhatrapati Shivaji Maharaj Airport has implemented a range of sustainable measures to reduce energy consumption and decrease its reliance on non-renewable energy sources.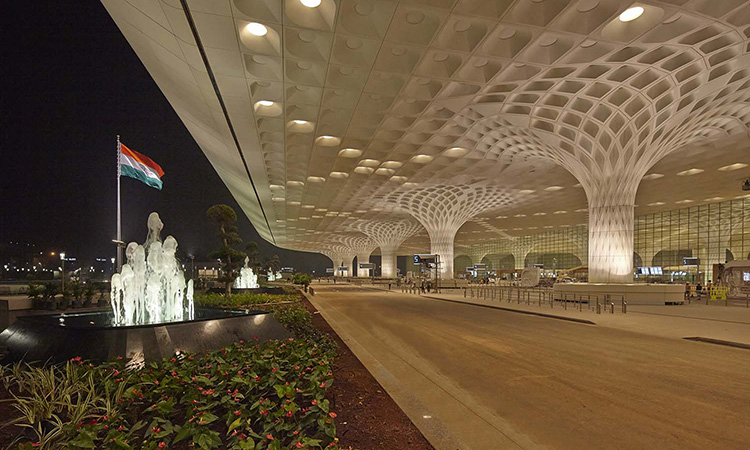 Credit: Chhatrapati Shivaji Maharaj International Airport
Global warming and the steady depletion of natural resources have brought to light the need for a dynamic shift towards an environmentally conscious approach in the face of the finite nature of fossil fuels. Airports worldwide are slowly incorporating sustainable measures to minimise the impact of operations on climate change and evaluating other potential risks to environmental issues.
With demand on a terminal's energy consumption continually growing due to the rise in air travel, a switch towards harnessing cleaner energy for airport operations will play a vital role in controlling emissions and decreasing non-renewable energy consumption. 
As one of the busiest airports in the country, Chhatrapati Shivaji Maharaj International Airport (BOM) is cognisant of the fact that a rise in passenger traffic at the airport correlates with a resulting increase in energy consumption, as well.
The airport leaves no stone unturned in its efforts to minimise energy consumption, utilise non-conventional green sources (renewable energy) and adopt energy-efficient technology and processes to meet energy demands. The airport aims to address the evolving challenges of various environmental aspects by integrating ecologically sustainable principles into its business strategy. 
Over the years, Chhatrapati Shivaji Maharaj Airport has introduced various measures towards reducing energy consumption, such as the replacement of machinery – like motors, pumps and fans, to name a few – with energy-efficient equipment; the conversion of conventional lamps to LEDs; and the incorporation of new designs in infrastructure and technology, amongst many others. 
Owing to its energy saving initiatives, the airport achieved a reduction of 14,535.8 gigajoules (GJ) and 2,562.06 GJ of energy during the fiscal year (FY) 2018-19 and FY 2019-20, respectively. Thus, Chhatrapati Shivaji Maharaj Airport achieved a significant reduction in energy consumption within the organisation in FY 2019-20 (4,08,787 GJ) as compared to FY 2016-17 (4,65,377 GJ). Moreover, the airport also witnessed an overall decrease in its non-renewable energy consumption within the organisation.
Solar power has played a pivotal role in Chhatrapati Shivaji Maharaj Airport's efforts to shift towards the use of renewable energy. The airport has taken a conscious step to increase the use of solar energy while simultaneously optimising the existing infrastructure at the airport; being a space-constrained airport, BOM has installed solar panels on its rooftop that generates about five per cent of the airport's total energy consumption.
Through these installations, the airport has generated immense solar energy of 5,350,00 kilowatt-hours (kWh) in FY 2019-20, compared to 1,622,000 kWh in FY 2016-17. Chhatrapati Shivaji Maharaj Airport's initiatives towards sustainability have led to a 44 per cent increase in its generation of renewable energy; the airport also continues to explore further avenues to expand its reliance on green energy.
Additionally, through the implementation of Energy Management System (ISO 50001:2018), the airport has developed a policy for the efficient use of energy, set goals and targets for the upcoming years and adopted a robust mechanism to review its progress.
Over the years, Chhatrapati Shivaji Maharaj Airport has been accelerating its transition to a low carbon resource and has continuously endeavored to adopt ways to address climate-related risks and explore opportunities to reduce its environmental footprint.
Despite the COVID-19 pandemic, the airport is continuing its journey towards reformulating sustainability in the new normal and continues to align with the United Nations's (UN) Sustainable Development Goals (SDGs) for all-inclusive growth. Chhatrapati Shivaji Maharaj Airport's progressive initiatives are dedicated to building resilience and providing passengers with the best travel experience while having a minimal impact on the environment at the airport and its surroundings.