Berlin Brandenburg Airport achieves 100 days in operation
Despite the ongoing impact of COVID-19 on the aviation industry, Flughafen Berlin Brandenburg GmbH has outlined its satisfaction with Berlin Brandenburg Airport Willy Brandt's first 100 days of operation.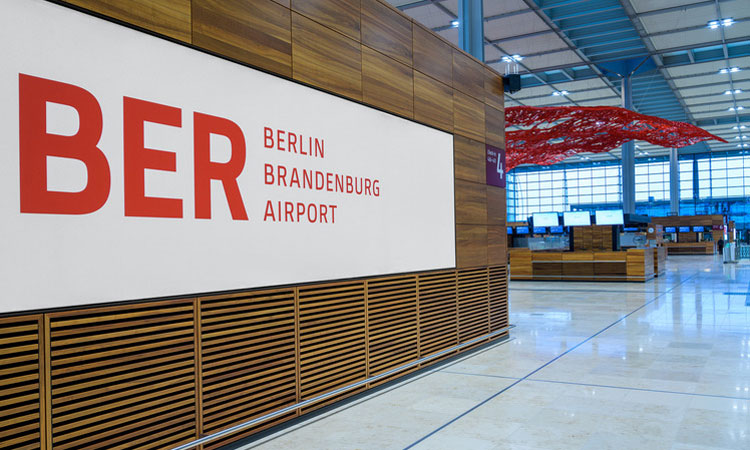 Credit: Berlin Brandenburg Airport
Flughafen Berlin Brandenburg GmbH has emphasised its satisfaction with the launch of Berlin Brandenburg Airport Willy Brandt (BER) despite the difficult conditions it faced under the global coronavirus pandemic.
The first 100 days since BER opened on 31 October 2020 have shown that: The new airport and its infrastructure have proven to be efficient and reliable; the technical facilities and handling processes are running stably and ensure a high level of safety, even under winter conditions; and that minor disruptions in the processes, which are common in such large-scale projects, could be resolved quickly.
The new Terminal 1 has also been well received by both travellers and visitors. Their feedback on the facilities, service and cleanliness has been positive.
As a result of the coronavirus pandemic, only around 700,000 could be handled passengers in the first three months after BER opened. This is equal to about ten per cent of the levels seen before the crisis in 2019. However, there was a small peak in travel in the period running up to Christmas: On 18 December 2020, just under 20,000 passengers took off and landed at BER.
At the start of the new year, however, the number of passengers fell drastically again due to tightened lockdowns and global travel restrictions. Currently, only 4,000 to 8,000 passengers are handled at BER per day on average. Before the coronavirus crisis, a total of around 100,000 passengers were handled by Berlin-Tegel Airport (TXL) and Berlin Schönefeld Airport (SXF) per day.
Due to the low volume of air traffic, BER's Terminal 5 will be temporarily closed from 23 February 2021, with the first airlines having already moved to Terminal 1. When passenger numbers increase again, Terminals 2 and 5 can be put into operation as additional buildings for passenger handling.
The coronavirus pandemic also led to additional in-house requirements; in particular, the implementation of and strict compliance with hygiene measures. This included fitting the terminals with plexiglass panes, social distancing markers, hand sanitiser dispensers and the regular disinfection of surfaces in the check-in areas, waiting rooms and lifts. BER has already been awarded two certificates for this highest level of hygiene, as well as compliance with health regulations.
Engelbert Lütke Daldrup, Chief Executive Officer of Flughafen Berlin Brandenburg GmbH, said: "I would like to thank all employees of the airport company and our partners for the successful launch of Berlin Brandenburg Airport Willy Brandt. We would have liked to have been able to assure more passengers of our modern, international standard, as BER is fully operational. Instead, the industry has been hit hard by the global coronavirus pandemic and is constantly facing new setbacks. Nevertheless, we are convinced that BER will play an important role in the economic recovery of the capital region".