EASA welcomes first aviation companies to COVID-19 monitoring programme
The first 10 companies to join EASA's COVID-19 programme include seven airports and airport operators from across Europe, as well as three airlines.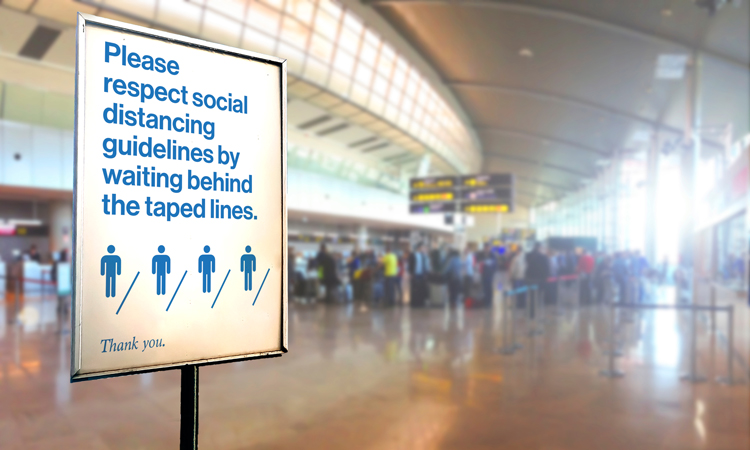 The European Union Aviation Safety Agency (EASA) has announced that the first aviation companies have signed up to the charter for the return to normal operations under COVID-19, pledging to work with their national authorities to put measures in place to support health safety – and to report back on their experiences to help other organisations with their real-life implementations.  
Ten companies from across Europe have declared that they would abide by the guidelines developed by EASA and the European Centre for Disease Prevention and Control (ECDC) on request of the European Commission (EC). The COVID-19 Aviation Health Safety Protocol is based on current scientific information about the spread of COVID-19 and the expert opinion of the two agencies, and it is designed to ensure safe travel for passengers and air personnel.
Patrick Ky, EASA's Executive Director, said: "I am delighted to welcome these first implementers of our guidelines and charter. These airlines and airports will lead the way in applying the recommended measures and will share their experiences with us. This will help us to reach the ultimate goal of harmonised, health-safe travel across Europe and to destinations beyond."
The challenge now for these companies is to determine exactly how to implement the guidelines in their facilities and services so as to achieve the best possible compliance, despite the operational constraints. Primary recommendations of the guidelines are to observe physical distancing wherever possible, to wear a medical face mask throughout the journey and to practise scrupulous and frequent hand hygiene. 
Passengers themselves are expected to take personal responsibility. For example, passengers who have COVID-19-compatible symptoms or who are aware that they have come in contact with a COVID-19 case should not even travel to the airport. 
In total, of the 10 organisations, seven airport and airport operators were the first to sign the charter agreement in conjunction with EASA. They were AENA; Athens International Airport S.A.; Brussels Airport Company; Fraport AG; S.E.A. – Milan Airports; Nice Côte d'Azur Airport (NCE); Paris-Charles de Gaulle Airport (CDG).
Marc Houalla, Executive Director of Paris-Charles de Gaulle Airport, said: "As the major European hub, taking part in this pilot programme is key for the relaunch of our activities at Paris-Charles de Gaulle. In a very short period of time, we have been able to implement sanitary measures to help EASA and the ECDC shape a new harmonised international standard. Monitoring and giving feedback to EASA on this new international framework is an important step which allows us to fine-tune and develop best practices within Groupe ADP, and the airports we manage worldwide, to quickly and safely restore air connectivity."
CEO of AENA, Maurici Lucena, said: "AENA is deeply involved with its industry partners to implement all of the initiatives that may fulfil the objective of achieving a safe and comforting air travel experience. In this sense, we are eager to participate in the pilot programme launched by EASA, as we find this initiative as extremely relevant and necessary to overcome these challenging times. The four airports within AENA's network included in the pilot programme will be the showcase for the procedures implemented at all of them, to ensure a swift and efficient return to normality to all the passengers, with a special focus on the tourists that will visit our country to enjoy their holidays."