Drone Series: Keeping the unexpected on your radar
Handling the backlash from a crisis is almost as important as the crisis itself. Brand perception continues to bear the brunt of a magnitude of ills as a result of the continued drone crisis, but what can be done? Jonathan Barrett, Managing Director of real-time information provider, Dataminr, explains more.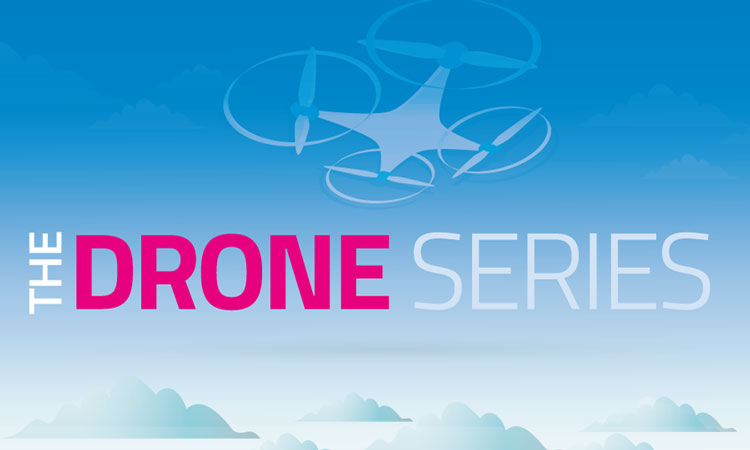 Following the chaos that ensued when drones were sighted near a Gatwick Airport runway, the nation has been gripped by the discussion of drones, airports and commuter chaos. The fallout: three days of disruption, with more than 1,000 flights affected during a 36-hour period. Amidst the disarray, customers turned to social media to share their frustrations. While this is a natural instinct for many, it can often cause an issue to escalate out of control, as misinformation can spread as quickly as the facts.
In such high pressure situations, brands are faced with a near impossible task of communicating with their customers about scenarios that are often outside of their control. While initially social media can seem like an adversary for corporate communications teams, the question remains: how can airports use social channels and real-time alerting to communicate with customers, share the right information at the right time and best manage a crisis?
Airing grievances
The airport environment is a well-oiled, yet finely balanced, machine. The multitude of departments and providers operating on the premises must work together to provide a smooth, seamless customer experience – from departure information, to security and even the in-terminal retailers.
When things go wrong customers will instinctively turn to social media to air their grievances, bypassing official channels such as online help desks and chatbots. Using unofficial channels can elevate the issue, as customers complain about their negative experiences on public platforms that are one-to-many in nature. In these instances, the fallout can be far reaching and immediate, and if not addressed quickly, can have a direct impact on brand perception.
National news outlets are continuing to turn to social media as a first-person source for their stories, including Tweets and videos from disgruntled customers to give direct, on the ground context to their news coverage. Recently at Gatwick, as customer tensions heightened and they vented their frustrations, retailers based in the terminal were also caught in the crossfire. In fact, passengers often have a stronger brand association with the airline they're travelling with, rather than the airport itself. Despite drone sightings being a complex and new issue, many passengers wrongly will have held their airline accountable. This is why there must be open collaboration between airports and their tenants in order to ensure a smooth crisis response process.
The sky's the limit for crisis planning
The drone crisis could not have been predicted by many of the businesses and brands that operate within the airport. Crisis planning is as much about preparation as it is about being flexible and quick to react to situations in the moment. In planning for a variety of crisis situations, it's essential that brands not just look at what they may be directly responsible for, but for issues outside of their control and how any knock-on effect could impact the company.
Real-time insights, real-time responses
The key to managing any crisis is having the most accurate, real-time insight. Social media is a rich pool of alternative data and analysing Tweets and social posts can provide brands with an instant view of real-time chatter, in the very moment an incident occurs. Beyond this, brands are beginning to refer to sources such as blogs, the dark web and information sensors to build their awareness of breaking events.
A brand that acts impulsively, or without knowing the whole picture, can often exacerbate an issue or, at worst, create a new crisis in the process by communicating inaccurate information. In contrast, brands that use real-time insights to provide concise and accurate updates to their customers can quickly dispel rumours, alleviate concerns and maintain customer experience.
With a brand's growth and bottom line so closely linked to its public perception, a poorly managed crisis can eradicate customers' trust and severely impact profits. On the other hand, a well-handled crisis can help build and instil trust, positively affecting company growth. In the case of the Gatwick drone crisis, easyJet reported losses of £15 million. This was due to a combination of both "customer welfare costs" and flight cancellation fees. Businesses must be careful as these initial costs have the potential to escalate if communications are handled poorly and consumers begin to turn against a particular brand.
Protecting brand reputation
Your brand's perception is priceless, and customer satisfaction must be the priority. In the case of Gatwick and the plethora of businesses impacted by the crisis, it was vital that a response was made in a swift, seamless and simple manner. In doing so, each business could protect their reputation at the most critical times.
Going forward, it will be the businesses that use alternative data sets such as social media to provide real-time insights that will be able to effectively steer their brand through a crisis. By understanding the opinions, cares and concerns of their customers, they can help to provide the information that is necessary, implement the processes that can affect change, and enhance their customer experience, now and into the future.