BA's state-of-the-art technology for the airport of the future
As passenger capacity continues on its ever-increasing trend, airports must diversify their processes to make travel as easy as possible for passengers. Raoul Cooper, Senior Design Manager at BA explains how the airline uses new technologies to streamline both airside and landside operations.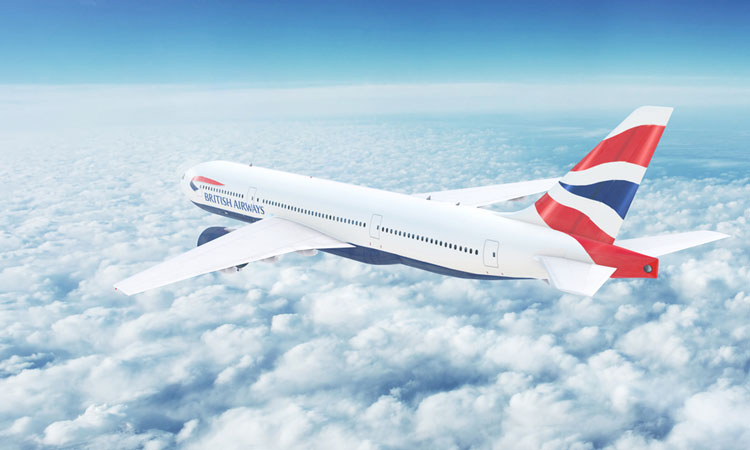 At the heart of BA's operation will always be our people. We love talking about our new aircraft and our ever-growing network of destinations and the new technology we're investing for customers, but that's not all we are – we know it's still our people that can really make the difference. Experience tells us that our customers want to see a helpful, smiling face as they pass through the airport and have someone nearby to ask questions. This personal presence will always be there, but at the same time we are actively investing in and pioneering the use of technology and automation to enhance our customers' experience and ensure that their flights depart on time. We know that's really important to them.  
Supported by 45,000 staff, a British Airways (BA) aircraft takes off from somewhere in the world, every 90 seconds. We fly to more than 200 destinations, in more than 75 countries, and importantly we operate from four of London's biggest airports. We're busy – with up to 145,000 customers choosing to fly with us every day.
Our home hub at London Heathrow's Terminal 5 offers the latest state-of-the art technology and was created specifically to make air travel easy, even though customers were travelling through one of the world's busiest airport hubs.
We know that frequent flyers want to pass through the airport rapidly with as few check points as possible. These days, automation is a part of everyday life, from scanning though turnstiles on rail travel, to self-service check-out in a supermarket, and it enables services to perform more efficiently. 
At BA we're investing £4.5 billion into improving our customers' experience and the overall efficiency of our operation. 
Biometric boarding
There are exciting things happening in our operation as we transform how we work, taking advantage of the latest technology. We're the first UK airline to introduce automated biometric, or facial recognition, technology throughout the airport with the launch of self-service boarding gates. All customers travelling on a domestic flight departing out of Heathrow Terminal 5 will board using this technology. We know how important it is to our customers that their flights depart and arrive on time, using this technology has improved both efficiency and punctuality. In fact, it's halved the time it takes for us to board flights.
As we look at international travel, we are complementing biometrics with identity. Like facial identification built into mobile phones, the biometric gates use high definition cameras and cutting-edge AI to allow customers to pass through by recognising their unique facial features. Leaving the USA, we work with Customs and Border Protection to reconcile an image taken at boarding with the digital facial scan that is captured previously as part of the immigration process. This has resulted in customers boarding flights in Los Angeles, Orlando, and now New York, using only their face – no need for a boarding pass or passport.
It is our ambition to see this technology used more widely and to remove some of the cumbersome processes from checking-in, to dropping a bag and passing through security, to boarding flights and then arriving seamlessly in another country. All with identity firmly established. BA is leading the industry here and working collaboratively with the IATA One ID programme to facilitate an industry change.
NEXTT Passenger Journey
The use of digital identity management leveraging biometrics is an integral part of the NEXTT Passenger Journey to achieve a seamless, secure and efficient walking pace journey for air passengers.
NEXTT is a joint initiative between the International Air Transport Association (IATA) and Airports Council International (ACI) World bringing together concepts and ideas that will transform the passenger and cargo journey.
Learn more about the NEXTT vision for the future Passenger Journey.
Self-service bag drops
The introduction of automation is taking place at every stage of the customer journey, from check-in, to boarding the aircraft, to the bag drop area. We currently have more than 50 self-service units in Terminal 5, with a further installation planned for early 2019 that will take our total in Terminal 5 to 80. More than three million customers have now checked their bags through these bag-drop units, allowing customers to pass through the departures process with as little delay as possible. Customers have told us they really enjoy taking more control of their journeys.
Mototok – A new generation of push back tugs
Heathrow is one of the world's busiest airports with aircraft taking off or landing every 45 seconds. Every second counts for us so we are constantly looking for ways to improve efficiency. Of course, customers won't see all the technology that we are using, and this includes our high-tech, all-electric, remote control Mototok vehicle used to 'push back' the aircraft.  We are the first airline in the world to introduce these remote-control vehicles which are being used across our short-haul operation. They're not only completely eco-friendly and replace the traditional diesel tug, but they are reducing our pushback delays by more than 70 per cent. That's because we're able to have a vehicle ready to go on every single short-haul aircraft stand.
The Mototock Spacer 8600 has now completed more than 60,000 push backs across BA's short-haul operation. By operating the push back as a single person operation, it ensures accountability and the highest levels of safety.  Alongside the Mototok, we have started using wireless headsets for ground to aircraft communications. These headsets allow the operator a direct contact line with the pilot on board the aircraft, while also enabling movement around on the ground to the optimal safety position with best visibility.
We're just starting to trial use of the Mototok on our long-haul operation, and we're excited to see the difference it will make to helping us remain punctual on these longer flights. 
Emission-free airside operations
We're investigating how the use of autonomous vehicles could help our airside operation. In conjunction with our parent company, IAG, we are trialling the use of automated driverless vehicles, able to transport colleagues between buildings around the airfield. According to the National Highway Traffic Administration, 94 per cent of accidents relate to human error, so the introduction of automation would reduce any potential human risk of slower reaction time or driver distractions.
With this in mind, we are also trialling an electric taxi, to transfer premium customers from flight to flight, ensuring that the connection between flights is as smooth and effortless as possible. This is all part of our bigger goal to become completely emission free airside. 
To increase operational efficiency and the safety of our colleagues, in the coming year we are working with a company to trial and develop an automated baggage trailers that will transport containers around the baggage build areas and to the aircraft side. We are pioneering 'Smart Stands' and have begun working with start-up companies on the introduction of auto-jetties and auto-FOD (foreign object debris) checkers, to enable an aircraft to pull onto an empty stand and begin the offload process without delay.
We know our customers have high expectations, especially when it comes to technology, so we will continue to seek opportunities to transform their journey though the airport.
NEXTT Aircraft Journey
The use of autonomous vehicles in ground operations is a key part the Aircraft Journey as part of the NEXTT vision by IATA and ACI World.
The initiative foresees fully coordinated aircraft turnaround processes using the latest in automation, safety and environmentally friendly technologies to increase predictability.
View the NEXTT Webinar on Advanced Processing here discussing the potential for automation and robotics in ground ops and cargo.
Learn more about the overall NEXTT vision for the future on-ground air travel journey.