Bahrain International Airport's biometric touchless solution
Mahmood Alseddiqi, Vice President of Information Communications & Technology for Bahrain Airport Company, talks to International Airport Review about how his airport is striving to revolutionise the airport experience through the use of biometrics.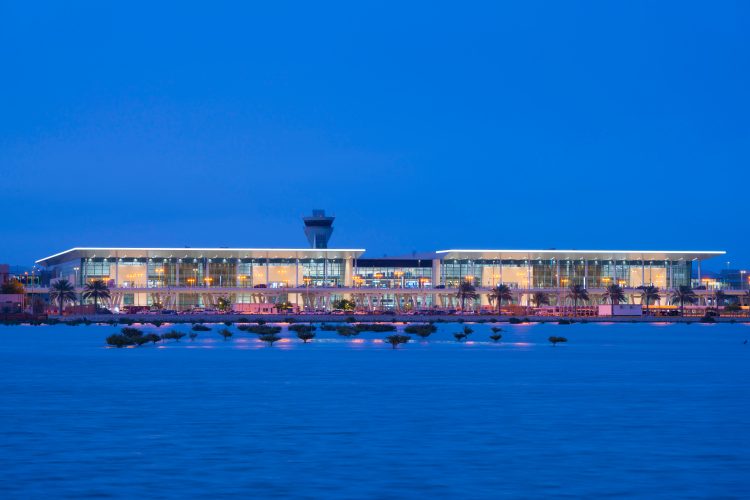 Airports are facing significant challenges in the wake of the COVID-19 pandemic, including a sharp decline in passenger traffic and a need to rebuild consumer confidence. To address these challenges, airports are implementing a variety of measures to enhance the passenger experience and promote safety. These measures include increasing cleaning and disinfection protocols and partnering with health authorities to offer services.
Technology plays a critical role in helping airports to restore passenger confidence. The deployment of touchless technology, such as biometrics, can help to reduce the need for physical contact and promote social distancing, creating a safer environment for passengers. They can also enhance the overall passenger experience by reducing processing times and increasing security.
Potential impacts
Bahrain International Airport has taken a strategic approach to this initiative, starting with a Proof of Concept (PoC) to evaluate the potential impact on passenger processing times and non-operational revenues. The PoC will also assess passenger engagement and comfort levels with the use of biometric technology.
The PoC will begin with the enrollment of passengers at check-in, either online or at the airport counter, using facial recognition technology. This technology will then be used at various checkpoints throughout the airport, including bag drop, security screening, border control, airline lounges, retail and boarding points.
To facilitate this PoC, Bahrain Airport Company has partnered with SITA to implement their Smart Path solution, which will seamlessly integrate with existing airport infrastructure. The check-in counter and CUSS platform will be the initial enrolment point, with security screening and assisted boarding serving as additional checkpoints to measure the reduction in processing times.
How it works
Once a passenger's facial information is enrolled at the initial check-in point, a unique token will be created and linked to the passenger's boarding pass and passport. This token will be used to validate the passenger at subsequent checkpoints.
The success of this initiative rests on achieving synergy between various stakeholders responsible for operational processes, not just the airport operator. The implementation of this technology also raises important considerations related to information security and privacy. The airport must comply with multiple privacy laws and has a responsibility to protect and securely manage passenger information. Additionally, infrastructure changes will be necessary to equip check-in counters with the necessary equipment and to ensure that passengers are fully informed and able to opt-in or out of the biometrics process.
Passengers who opt out of the biometrics process can be redirected to the traditional counter queue for the normal process, however, the ease of use and shorter queues at biometrics gates should be highlighted to encourage passengers to use the biometrics process.
As the aim of this project is to enhance the ease of travel, the success of the PoC will be evaluated using the following key performance indicators (KPIs):
Enrolment accuracy, measured as the success rate of enrolment and tolerance for failure rate.
Reduction in processing time, measured as the average queuing and processing time of biometric checkpoints compared to traditional checkpoints.
Passenger satisfaction, measured through a survey of respondents.
These KPIs will serve as the foundation for evaluating the success of the PoC and can be further broken down into sub-KPIs to assess performance at specific checkpoints.
Other passenger experience initiatives
In addition to the measures mentioned above, airports are also looking to invest in new and innovative technologies that can help to further improve the passenger experience. For example, some airports are exploring the use of virtual and augmented reality to enhance the wayfinding experience for passengers and make it easier for them to navigate the airport. Other airports are looking at the use of artificial intelligence and machine learning to improve the way that airport staff interact with passengers and provide more personalised services.
Another important area where technology can help to improve the passenger experience is in passenger engagement. Many airports are using digital platforms and mobile apps to connect with passengers and provide them with real-time information and updates about their flights, baggage, and other services. These platforms can also be used to provide passengers with personalised recommendations and offers, based on their preferences and travel history. This can help to improve the overall passenger experience and enhance the relationship between the airport and its passengers.
By implementing these measures, airports are working to create a safer and more secure environment for passengers to encourage travellers to return to the skies.
About the author

Mahmood AlSeddiqi joined BAC in 2009 and is responsible for the overall operation, innovation, security, and strategy of the ICT division. He brings to his role extensive experience in the telecommunication and transportation industries. He holds a bachelor's degree with honors in Computer Networking from Napier University and holds a Master's in Business Administration.
Related airports
Related regions