From airport terminals to integrated hubs
Marco Troncone, CEO of Aeroporti di Roma, tells International Airport Review how there is no time like the present. Airports must act now and take advantage of the upcoming exciting digital and sustainable transitions within aviation.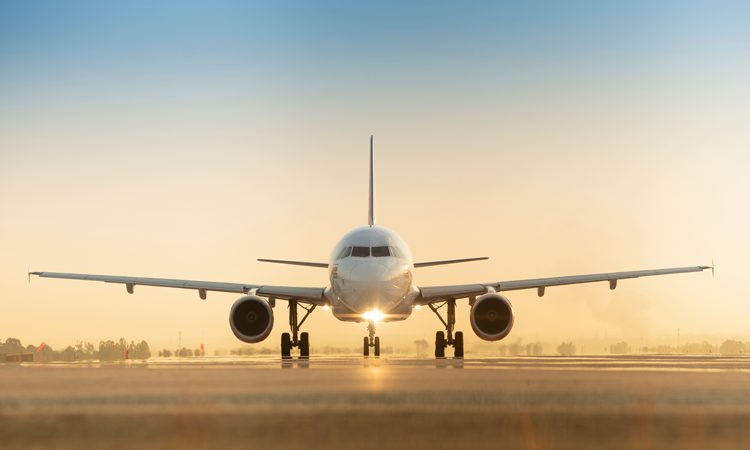 The world we live in today is undergoing profound transformations. The COVID-19 pandemic has spurred a rapid acceleration in the use of new technologies, encouraging a proactive approach to digital transition; meanwhile, awareness towards the climate crisis is raising and sustainability is gaining an increasingly central role in people's choices and companies' strategies. It is the time to act, to show concreteness. And, when it comes to our sector, this could not be any more accurate.
In addition to being one of the industries most affected by the pandemic crisis, airports are, given the nature of our sector, at the centre of the debate on sustainability and the green transition. The airport industry is undeniably 'hard-to-abate', and we must feel the responsibility to prove that our approach is consistent, tangible and of immediate implementation. Considering that sustainability is becoming a key driver of people's attitude towards travel (especially when it comes to the youngest Millennials, Generations Z and Alpha), we must implement an integrated strategy to maintain travellers' trust and inform them of the ways in which we are committed to make the future of aviation greener.
The sisterhood of sustainability and innovation
Aeroporti di Roma embraces this fundamental challenge at various levels, with a predominant focus on decarbonisation: our primary aim is to become net zero by 2030, leading at the same time the transition of the whole industry.
Only by envisioning new goals and being able to reinvent ourselves we will build the green, integrated and digital future we wish for the airport sector"
To this purpose, we have launched an Italian observatory, i.e., the Pact for Decarbonising the Air Transport Industry, which gathers airports, airlines, institutions, associations and academics to identify a roadmap – based on a scientific approach, to reach the progressive decarbonisation of the sector ahead of the European target (2050). This alliance, officially presented during its first annual congress in September 2022, testifies to our vision that only by joining forces will we be able to prepare our industry to face a more sustainable future; a vision that concretises also through qualified partnerships, such as the one with Eni that allowed us to become the first airport in Italy to make Sustainable Aviation Fuel (SAF) available to an airline, in 2021.
We believe that a sustainable, future‑oriented airport should be looking to expand its horizons to meet the evolving needs of passengers, while reaching the ecological goals. In this perspective, Aeroporti di Roma is actively working to further develop intermodality: an occasion to multiply connectivity opportunities for passengers, offering an increasingly integrated rail-air product through the implementation of commercial agreements with air carriers operating at Fiumicino (leading to the possibility of carrying out passenger and baggage check-in operations directly at the main railway stations connected with Fiumicino hub), while enriching the infrastructural development of the airport's railway station.
The future is now
The more intermodality develops, the more it will be oriented towards exploring new forms of mobility. Among these, today, a central role is certainly played by advanced air mobility (AAM), a perfect synthesis of sustainability and innovation. Working alongside partners such as the eVTOLs' German manufacturer Volocopter, Aeroporti di Roma aims at bringing the first AAM routes to life in Rome by 2024, ahead of the Jubilee, to provide the expected touristic flows with a further mobility service and contribute to such a prominent event for our city and Italy. Together with UrbanV, the company we co‑founded aimed at designing and building international vertiports' networks, we have recently presented Italy's first testing vertiport at Fiumicino airport, where a crewed eVTOL's flight test was conducted, in front of over 300 guests including institutions, business partners, media, as well as national and international colleagues.
In such a transitional phase, during which we are witnessing a promising resumption of air traffic, Aeroporti di Roma is keen to keep experimenting. We look to the future with great curiosity, with the strong desire to make a difference, both for our sector and the whole of society. We keep offering our support to our institutions of reference, in Italy and abroad, to play our part in further increasing the competitiveness of our country and our sector, emphasising that airports are, and should be regarded as, crucial gateways – hubs that represent the excellence of their countries, platforms that are open to expand their goals welcoming new expertise and external contributions.
To give further concreteness to our view, in this respect, we founded the international network 'Airports for Innovation' with Aena (now also including Athens International Airport and Aeroports de la Cote d'Azur) and we just inaugurated Fiumicino airport's Innovation Hub, the first European accelerator for start-ups located at the heart of a working terminal. We have selected start-ups through a global call for ideas, which was welcomed by over 100 applications globally. The first 10 start-ups that we have selected, with projects including robotics and AI to make the journey more seamless and sustainable, are currently working with our team, directly from the hub, and play a substantial role in designing the airport of the future.
A new call for ideas will be launched at the end of this month (November 2022). I could not be more enthusiastic to continue this path of new partnerships and contamination, which is fostering the spread of the innovation culture across our people, encouraging them to express their potential and creativity.
It is thanks to this spirit, and to new synergies, that our industry will lead the greatest transitions of our time. Only by envisioning new goals and being able to reinvent ourselves we will build the green, integrated and digital future we wish for the airport sector.
Biography

Marco Troncone, Chief Executive Officer of Aeroporti di Roma (ADR), joined the airport at the end of 2011, initially dealing with strategic planning and relations with the Board, subsequently becoming Chief Financial Officer and co-ordinating the assets of the group and airport development strategies in Italy and abroad. Troncone was appointed CEO of ADR in April 2020. He is also the CEO of Azzurra Aeroporti SpA and the Vice President of Aéroports de la Côte d'Azur, as well as a Board Member of Aeroporto di Bologna SpA.