Baggage operations at London City Airport
Alison FitzGerald, Chief Operating Officer at London City Airport, tells International Airport Review about the airport's unique baggage handling operations, which they choose to insource, rather than outsource.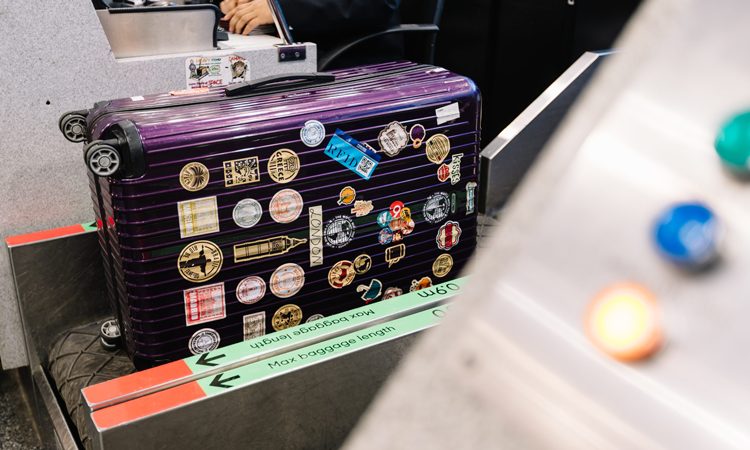 Many of us don't hear about or appreciate the seamless and highly technical day-to-day running of an airport's baggage operation. Yet it's a vital cog in the passenger experience and an airport's operation.
Everybody who has been to London City Airport (LCY), know it to be a unique airport. Our location and limited space mean we must do things differently. And many of our operating procedures, like nose-out parking and steep ascent and descent are in place so we are the best airport we can be, for both our passengers and our local communities.
It is also fair to say that when it comes to the baggage process we again, have a set-up that isn't like any other. But it is one that works for the airport, is delivered by our brilliant in‑house ramp services team and is ready to serve flights to 35 destinations this summer.
Unlike most other airports, at London City Airport, we have chosen not to outsource our baggage operation and instead, manage it ourselves for all our airlines. We do this within very tight turnaround times – 35 minutes to be exact – so ensuring it is managed efficiently is critical to our operation. We also time all our turnarounds, so we know exactly how long the process takes, which has helped us achieve the best on-time performance of all London airports in 2021.
These unique challenges from operating several aircraft within limited space means that there is a large manual aspect to our baggage operation as given the type of aircraft that operate at London City, we do not use baggage containers.
About LCY baggage – What's different?
We have added new baggage infrastructure at the airport, and this has certainly future‑proofed the airport for a significant upswing in demand, but that isn't what makes the process unique at London City.
Other airports, for very good reasons, outsource baggage handling. But we never have, as insourcing provides us with complete flexibility and more efficiency. Safety is also a key consideration for us in deciding to insource our baggage operation, closely managing the safety and wellbeing of our baggage colleagues. As many readers of International Airport Review will know, we analyse every part of the journey through the airport and, at least from my perspective, I have always found it easier to manage and improve performance by working with our in-house team than through a contract.
But for all the new infrastructure, and improved processes, it's our people that are the most vital ingredient in delivering a 35-minute aircraft turnaround.
Again, because of our size, and the fact that the E190 is the workhorse of the airport, each stand needs bespoke equipment and every bag needs to be unloaded and loaded manually by our team. That can mean handling up to 200 bags per hour for each of the team in the peak. It is physical work for our people on the ramp, so we have proactively invested in their health and wellbeing to prevent injuries by ensuring rostering is flexible and that they have access to physiotherapy on-site whenever they need it.
New baggage facility at LCY
As part of our City Airport Development Programme (CADP), we needed to invest in a new, temporary baggage facility, as it enabled us to clear the way for our eastern terminal building extension. This new, temporary baggage facility was built during the pandemic, alongside other foundational works such as eight new Code C stands and a full-length parallel taxiway, which has seen the airfield infrastructure undergo a significant transformation over the past three years.
The new, temporary baggage facility was built in a remote location on former aircraft stands with a link bridge from the terminal building to allow the removal of the existing and former baggage facility.
Our new, temporary baggage facility went live in July 2021 and had the benefit of being introduced incrementally while traffic was lower. However, the new temporary facility is now fully operational and is ready for a busy summer 2022.
The new facility has been designed to enhance our operational capacity, increasing resilience, and facilitating future growth. The facility provides circa 30 per cent increase in make-up-point (MUP) capacity (27 MUPS in 2019 to now 35 MUPs) and larger baggage carousel capacity. The facility has also been designed to improve our bag processing capability, increasing from 800 bags per hour in 2019 up to 1,200 bags per hour. Our commitment to improving our operational efficiencies, including getting bags on/off aircraft, has helped us have the best On Time Performance (OTP) of any London airport, as verified by the CAA (Civil Aviation Authority).
The baggage facility is now above ground and across the apron, whereas most other airports baggage system sits underground. We have a system of conveyors that transports bags dropped off by the passengers at check-in and delivers them to the new, temporary facility to be security screened. The sortation system ensures the bags are routed to the correct location and are then taken out to the aircraft for loading. New baggage screening technology has also been installed in line with current UK security regulations.
It's our people that are the most vital ingredient in delivering a 35-minute aircraft turnaround"
Our system requirements were initially scoped to offer a basic facility to process baggage through the construction phase of our development. Since then, we have worked closely with our partners to introduce some enhanced technical solutions to enable our baggage system to be more intelligent and process bags more efficiently, whilst removing the need for resource to intervene and handle baggage. These improvements will ensure the system operates at its best capacity and throughputs to match our increasing passenger numbers in the short- to mid-term. New inject points for oversized items are also being introduced to maximise the use of the conveyors and to minimise manual handling of the baggage.
We took a phased approach to implementing the new facility to manage our costs during the pandemic and to reflect the lower demand. As the demand is returning, to better support our operational and engineering teams, we are implementing enhancements to automation and warning alarms to highlight any potential system issues before they arise. This will maximise the baggage throughput, reduce bag jams and provide improved technical data to inform the planned preventative maintenance programme and reduce unexpected down time of the system.
Future baggage at LCY
Once our new development programme is complete, passengers will benefit from improved facilities and a newer, permanent outbound baggage facility that will be able to process 2,400 bags per hour, which will continue to feature the latest security screening technology. The new facilities for baggage will also enhance our industry-leading passenger proposition, ensuring that London City Airport continues to provide the quickest and most convenient airport experience in London.
The second phase of our new development, including construction of the terminal extension and new east pier, were temporarily paused in summer 2020 due to the short-term impact of COVID-19. However, with the foundations now in place, the programme will be progressed, as demand recovers in the UK aviation market.
The new baggage infrastructure, stands and taxi way that have been built – alongside our dedicated staff who are committed to speedy journeys – mean we can approach the summer with confidence and start to see the benefits of the infrastructure we have invested in. This also puts us in a good position to cater for more demand, as more routes, airlines and new, larger, and quieter aircraft continue to return after the pandemic.
Summer readiness 2022
Our baggage operation will be put to the test this summer, as passenger numbers return. However, we are optimistic for the year ahead. We expect passenger numbers to grow significantly and consistently now and reach circa 50 per cent of 2019 passengers in 2022 and get back 70 per cent of our routes this year.
To ensure we are ready we have also brought in additional support roles to ensure maximum efficiency of our baggage operation, which will support the summer volume increases.
We feel prepared as we've invested in our people and infrastructure that will make what was already one of the UK's most efficient airports, even more so. But what's also clear is that our ramp services team will continue to be critical to delivering our best-in-class passenger experience this summer and the years ahead.  
Biography

Alison FitzGerald was appointed as Chief Operating Officer (COO) at London City Airport in September 2016, having joined the airport as Chief Information Officer (CIO) in January 2014.
As COO, FitzGerald has responsibility for the overall airfield operation, security, passenger proposition as well as for the delivery of all technology services to the business, including the forthcoming digital air traffic control tower.
Prior to this, FitzGerald was CIO at the Financial Times where she was responsible for both print and digital technology. Before joining the FT, FitzGerald spent 16 years at Abbey/Santander where she held a number of senior management technology positions.
She holds a professional Non-Executive Director qualification and has been a Governor on the Board of the University of Bedfordshire since November 2012 where she also chairs the Audit and Risk Committee.