Tech Talk: Baggage Reconciliation Systems – (BRS)
The Baggage Reconciliation System is responsible for making sure only the correct bags are loaded onto aircraft. Below we tell you a little more about how that is done.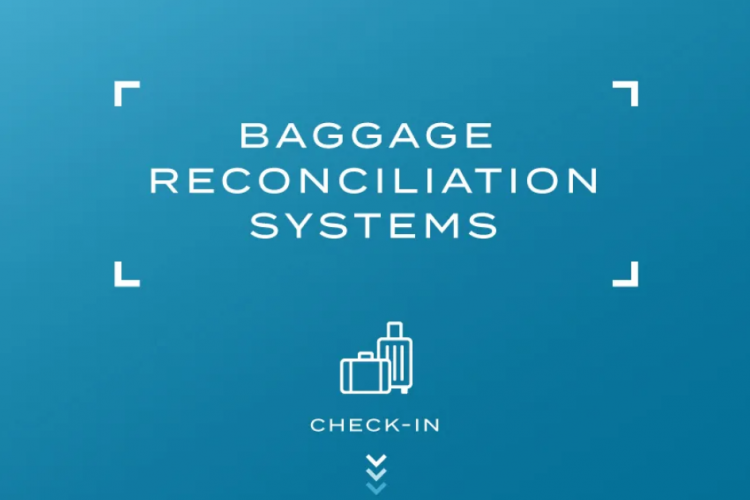 What is a Baggage Reconciliation System (BRS)?
Baggage reconciliation is a system to guarantee that all passenger bags are authorised to be loaded onto an aircraft, and no baggage travels unless the baggage-holder is on board. Airport employees can do the verification of baggage belonging through a "Baggage Reconciliation System". They can also view the status of each baggage on a real-time basis throughout the whole passenger journey.
How does a Baggage Reconciliation System (BRS) work?
Baggage Reconciliation Systems work through barcode scanners that are designed to read printed tags on bags. Thus, it directly controls whether each bag can be properly matched with a verified boarded passenger before it is loaded onto an aircraft.
A Baggage Reconciliation System follows these steps:
Baggage handling at check-in desk
Tracking bag in baggage handling system
Baggage tag scanning
Baggage loading onto airplane
Unloading baggage after the flight
At BagsID we believe current methods, such as barcodes, are not accurate enough and RFID is expensive and complicated to adopt. To make flying with baggage more reliable, convenient, and efficient by empowering visual intelligence for those who travel with baggage. We believe name tag barcode labels or RFID chip equipped tags on baggage shouldn't be necessary.
Benefits of Baggage Reconciliation Systems (BRS)
Effective baggage management is crucial for passenger satisfaction, flight safety and operational efficiency. Success in the airline and airport business heavily relies on trust; lost or misplaced baggage could cause severe consequences for passengers and harm customer experience immeasurably.
Ensuring that checked baggage is reconciled with its passenger before it is loaded onto a flight is one of the key security requirements in the airport industry, increasing on-time performance, and achieving compliance with sector regulations like IATA Resolution 753.
By tracking baggage throughout it's entire journey from the time a passenger drops off their baggage, to when they reclaim it, airports and airlines can reduce costly baggage mishandling incidents and build a positive passenger experience.
Look out for our next exciting Tech Talk, looking at the role of  Weight and Balance Systems, coming soon.
Related topics
Airport development, Airside operations, Artificial intelligence (AI), Autonomous Technology, Baggage handling, Big data, Capacity, Communication Technology, Contactless / Touchless technology, Cyber-security, Digital transformation, Information technology (IT), Machinery, New technologies, Operational efficiency, Passenger experience and seamless travel, Terminal operations
Related organisations