Technology, data and digital: Bringing it all together at Sydney Airport
Sidone Thomas, General Manager, Technology, Data & Digital at Sydney Airport tells International Airport Review how, due to the global pandemic, the airport's technology team had to reset and evolve to meet new passenger expectations and requirements.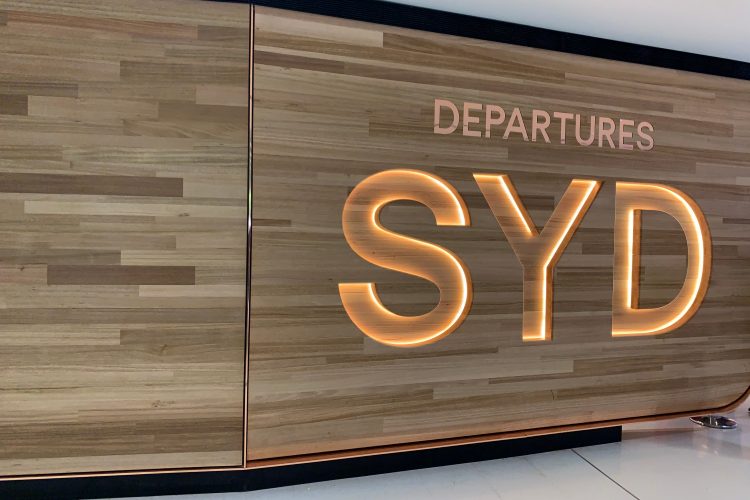 The pressures of the COVID-19 pandemic and the need to put the customer at the heart of Sydney Airport's (SYD) technology strategy has led to a new way of doing things, that is now paying dividends for Sydney Airport's passengers, and the technology team itself.  
Like all airports in the past three years, we've been running as fast as we can just to stay where we are; working hard to improve the passenger experience at a time when customer expectations and those of our airline partners are constantly evolving. Throw in a global pandemic and you have a perfect storm that means we've had to rethink the way we do things.
Evolution of the Technology, Digital & Data (TDD) team
Sydney Airport's technology team has evolved over the past three years, from a traditional technology function to a team that now includes strategy and transformation, and data and digital. Previously, these teams were spread across the business in disparate pockets with duplicate functions using different sources of data.
The purpose of bringing the teams together was to develop an over-arching technology strategy for Sydney Airport, simplify our technology solutions, improve integration, and put our passengers at the centre of all our decisions.
bringing the TDD team together under one banner looked straightforward on paper, but required a 'cultural reset'."
The Technology, Digital & Data (TDD) team's key areas of focus include strategy and transformation, aeronautical, corporate, and commercial technology, and data and cybersecurity, while maintaining key infrastructure systems across the airport.
Like all transformations, bringing the TDD team together under one banner looked straightforward on paper, but required a 'cultural reset'. We had different teams working across different buildings, delivering specific business unit outcomes and we recognised the opportunity to collaborate on a deeper level to drive the overall strategy of technology across the airport.
There was an imperative to not only bring the team together, but develop a long-term strategy for technology by understanding what was most important to Sydney Airport, look at our key risks and opportunities, and reprioritise around these.
The TDD team developed a cross-functional culture and wellbeing group to deliver a higher level of communication and engagement – educating, inspiring, and connecting teams across the business. 
This was particularly important during periods of heavy lockdown when the team needed to be more connected. The group was critical in developing and leading a series of culturally diverse events and targeted remote learning opportunities that ensured everyone had regular and meaningful connection with colleagues.
Forming the TDD community
In 2022, a tailored technology leadership programme was developed which ran for 12 weeks with six people undertaking a pilot in February. The programme included a range of online and external learning programmes, feedback from a dedicated coach and a presentation on an innovative idea to improve operational efficiency, drive revenue or improve the passenger experience.
The benefits of bringing the team together under the TDD banner are being realised and the team is engaging across the business to work collaboratively on key projects and really living our purpose and values. The diversity of thought across the team is helping us approach challenges and new projects in a holistic way and achieve critical successes such as an infrastructure upgrade of our computer rooms across the airport.
Our team is also more aware of what is happening across the business, which is helping us focus on the future and the impact that we can make in the longer term, whilst ensuring that we are carrying out our day-to-day operations with excellence – we have become better at planning and thinking about how we future proof the airport. We're more focused on the how we support the rest of the business to solve their problems.
We have a five-year strategy, and each member of the team understands their role and responsibility in delivering this for the business. As a team, we're focused on how we work together to achieve these outcomes whilst ensuring that we are always thinking about how we improve the experience for our customers, partners, and employees.  
We are only at the beginning of our journey, but we have the right expertise, the right focus and right strategy in place to make sure we deliver a great experience for the wider Sydney Airport team, and most importantly the millions of passengers and visitors who use Sydney Airport every year.
Biography

Sidone Thomas has more than two decades of experience in customer strategy, digital, data, marketing, brand, and business development. With a strong background in the retail and property industries, Thomas has developed significant expertise in using data and insights to deliver a better customer experience. She joined Sydney Airport in June 2019 as the General Manger of Customer Strategy and Digital, and since October 2020 has been the General Manager of Technology, Data and Digital (TDD).