Bahrain International Airport's digitalisation journey
Mahmood AlSeddiqi, Vice President of ICT at Bahrain International Airport, speaks exclusively to International Airport Review about the airport's journey to digitalisation and their progress to-date.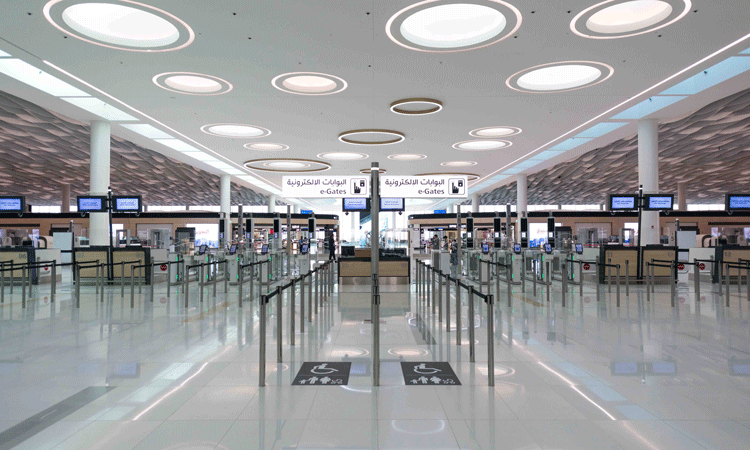 A few years ago, the focus of airports was on ensuring that passengers had a safe and secure journey, as the newest digital solutions were not yet prioritised. However, travellers' expectations have altered in recent years; the more technologies implemented in airports, the better the experience passengers will have.
The terms 'smart airport', 'connected travellers' and 'self-service airport' have become common in the aviation industry. Bahrain International Airport's (BIA) new ICT strategy focuses on creating a smooth passenger journey through digitalisation.
Tech in the new terminal
With the opening of the new terminal building, BIA worked with one of the largest technology firms (Thales Sita) to automate airport processes. Many systems were introduced and enhanced as part of the new terminal's opening programme. One of those is the airport management system (AMS), which was introduced to provide all concerned stakeholders a holistic view of flights/passenger traffic for analysis and resource planning. Moreover, an airport management information system (AMIS) was also introduced to visualise airport data for better decision making.
The airport's baggage handling system (BHS) was upgraded to be fully automated with a baggage reconciliation system (BRS) integrated within the AMS, which is also used by the finance department for aeronautical charges.
A car park management system (CPMS) was introduced to properly monitor and control the new multi-storey car park (MSCP). The modern MSCP provides passengers with a seamless experience, showing the number of available parking slots and their location (level).
ACI guidelines implemented
BIA also followed the new guidelines published by Airports Council International to ensure a 'digital ready airport'.
ACI guidelines indicates the steps that airports should take to become 'digitalised'. There are three digitalisation levels: digitally enabled, fully digital, and next-generation digital. BIA is classified as digitally enabled, meaning 'the airport has the basics in order, such as infrastructure and cyber-resilience, to be able to become a digital airport and easily reach passengers'.
BIA's new strategy is to keep introducing new technologies that will make the travel experience more efficient and will maximise airport revenue"
BIA has implemented the following measures:  
Easy, free, Wi-Fi
Wi-Fi was required to be available 24/7 throughout the terminal. BIA offers free Wi-Fi access to all passengers, helping to complete COVID-19 requirements as soon as they arrive to Bahrain. Passengers are also able to benefit from the free Wi-Fi for entertainment and communication purposes.
IT security/cyber threat defense
To protect airport systems from cyber threats, numerous attack simulations were conducted by BIA in order to identify the best solutions and cover the new terminal's vulnerabilities. The most efficient tested simulation was then implemented.
Charging spots
To provide the best experience possible for all passengers, charging spots are available throughout the terminal. Charging stations are integrated into chairs, strategically located at the check-in area and adjacent to the boarding gates.
Cloud/hybrid/on-premise strategy
BIA adopted a cloud-first strategy; if a solution needs to be procured, cloud solutions are explored before initiating the procurement process.
Indoor navigation and way finding
Passengers are able to view the map terminal and use it as a guide to find their desired locations using the indoor airport map available through BIA mobile application and information kiosks.
Innovation lab/team
BIA established a dedicated innovation team that aims to study the issues occurring at the airport and explore automated solutions to tackle identified challenges. The purpose is to reduce human interaction where applicable.
Track and trace
BIA introduced the latest security solutions to track and trace passengers in case of an emergency. The solutions will use smart data processing to provide real time security awareness. It will help in monitoring airport performance and faster response time.
Digital channel and distribution
BIA utilises its official website, mobile application, and social media accounts to easily reach passengers and keep them informed on the latest updates and essential information, ensuring safe and hassle-free journeys.
Open data strategy/API platform
BIA offers the option to integrate with stakeholder systems to boost the speed of information flow. For
 example, there is a real-time interface with the Air Traffic Control (ATC) tower and Bahrain's national carrier (Gulf Air) for real-time flights update, as well as its integration.
Passenger touchpoint digitalised
BIA has digitalised different passenger touchpoints with system solutions such as the common-use self-service (CUSS), e-boarding pass reader (i-validate), and e-gates (emigration/immigration). This allows passengers to complete the airport process faster due to shorter queues.
11. Biometrics
BIA is in the process of trialling a 'smart path' for passengers; an intelligent approach that automises passengers' verification journey using biometrics.
A positive impact
To conclude, airport digitalisation is positively impacting passengers and staff. Effective airports that embrace innovation will stay at the cutting edge, as it is critical for long-term success. BIA's new strategy is to keep introducing new technologies that will make the travel experience more efficient and will maximise airport revenue. BIA is also exploring the option of using big data in the airport to learn more about passenger behaviour.
Biography
Mahmood AlSiddiqi joined BAC in 2009 and is responsible for the overall operation, innovation, security, and strategy of the ICT division. He brings to his role extensive experience in the telecommunication and transportation industries.
He holds a Bachelor's degree with honors in Computer Networking from Napier University and holds a Masters in Business Administration.