Preparing to deliver more operational certainty with less, now and in the post pandemic world
Over the last six months, airport operational planning has been thrown into a veritable tailspin. The traditional way of basing decisions off stable schedules, historical data and static rulesets is now suddenly ineffective and struggles to reflect the realities of a dynamic and unprecedented aviation environment.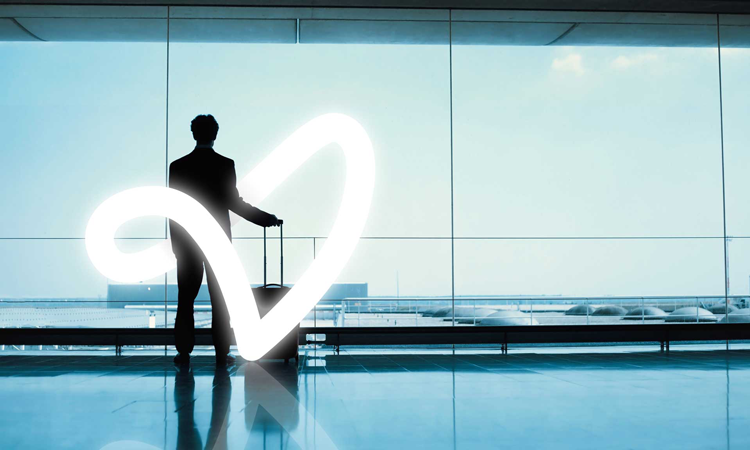 In just a matter of weeks, the rapid spread of COVID-19 saw airport terminals go from bustling hubs to eerily empty spaces. As traffic returned, operators had to grapple with a new and complex set of challenges – volatile flight schedules, new health screenings, increased safety measures and changed passenger behaviours – compounded by strained budgets and reduced staff numbers.
One thing is clear – yesterday's plans based on 2019's data won't work today, nor when air travel resumes anywhere near pre-pandemic levels.
According to a new study by EUROCONTROL, the practical impact of COVID-19 health measures on airport performance as air traffic recovers means that they will hit their capacity constraints at a much lower passenger level than seen in 2019. As more people take to the skies, these new measures will impact passenger flow, extend journey times and reduce terminal throughput – highlighting the vital importance of real-time data for accurate planning and operational efficiency.
It's something that we at Veovo are already seeing materialise. Airports need actionable intelligence to make smart, safe operational decisions based on real, up-to-the-minute data. Here are a few reasons why:
Keeping passengers flowing at safe distances
With so many new variables to contend with, occupancy and flow guestimates are no longer enough. In the post-pandemic era, operators will need more data beyond the traditional reaches of boarding scans or aircraft load data.
The key to keeping people moving through the terminal at safe distances will be in accurately predicting passenger movement – when they arrive, where they dwell and how they choose to congregate – and using that knowledge to influence behaviour.
We believe that real-time monitoring, combined with the power of machine learning and AI, will hold the answers to improving capacity planning and the customer experience in the new order, all while operating under tighter conditions.
Join James Williamson, CEO of Veovo, and Martin Bowman from Deloitte on 30 September 2020 as they discuss how some of the world's most innovative airports are using data-driven forecasting and connected flows to solve pressing COVID-19 challenges in International Airport Review's exclusive webinar.
Making faster resourcing decisions
In today's new operational circumstances, it is no longer good enough to just know what is happening now and predict what will happen next. It's being able to make better decisions early enough to change operational outcomes that will allow greater performance from the same constraints and, ultimately, drive a faster, more sustainable recovery.
For years airports have been faced with making decisions – like allocating resources and turn-around planning – using crude or limited historical data and expert-tuned estimates. We've learned to tweak things here and there and come up with hundreds of rules to try and 'best fit'. But as the ground now continually shifts, agility has never been so important. Being able to plan on a weekly, daily and even hourly basis gives operators a far greater ability to predict arrivals, show up profiles, occupancy and turnaround times – and proactively adapt to change.
This is all possible with real data flows, continuous forecasting and 'what if' assessment of resourcing decisions, with a true view on the impact to the overall airport performance.
For example, immigration capacity decisions can be adjusted in real time to reflect flight arrival times, actual passenger counts and real-time processing speeds. Aircraft parking plans can be shaped to meet consolidated terminal operation objectives and changing travel mandates, while keeping passengers safely apart and reducing apron congestion.
Improving passenger confidence
Transparent and collaborative information sharing is the only way all parties can align service levels to fluctuating passenger volumes and expectations.
As we emerge from the pandemic, the ability to link data points across landside and airside flows will be vital in improving passenger confidence while avoiding over-or-under resourcing.
This means considering the full end-to-end journey in every decision. For instance, understanding the impact of one flow on another, such as the effect gate allocations can have on transfer times and pier crowding, or, rethinking your approach on how to control numbers entering security screening based on the real-time flight schedule, live processing rates and flow predictions.
This isn't about just about forecasting, or better A-CDM, or using AI/ML to improve decisions. This is about 'completing the circle' and making all these technologies work in tandem in a way that is simple enough to be engaging to users across the airport.
Join us on the 30 September 2020 for a live webinar
The aftermath of COVID-19 will see long-term changes to terminal operations on a scale far greater than 9/11.
In this webinar, we're delighted that Martin Bowman from Deloitte is joining us to review how airport priorities will need to adapt in the face of continued upheaval. Martin will outline key principles for post-COVID-19 planning that can help airports prepare for a new future – from structuring airport planning around connected aircraft, passenger and baggage flows, to a more insight-driven, dynamic approach to a day of operations.
We'll share real-world examples on how some of the world's most innovative airports are using data-driven forecasting and connected flows to solve pressing COVID-19 challenges. We'll also be looking ahead, discussing a scoring framework for smart decisions that optimise the macro performance of an airport and not just a single area. It's a framework that also enables operators to quickly and confidently adapt to changing airport priorities as traffic volumes ramp up.
I hope you can join us as we explore how airports can effectively meet both short- and long-term needs in the post-pandemic era.
Related organisations
Related people