New technologies and innovation are essential for both Aena's present and future development
Pablo Lopez Loeches, Project Manager in the Innovation Division of Aena, details the various developmental projects being implemented at Aena's airports.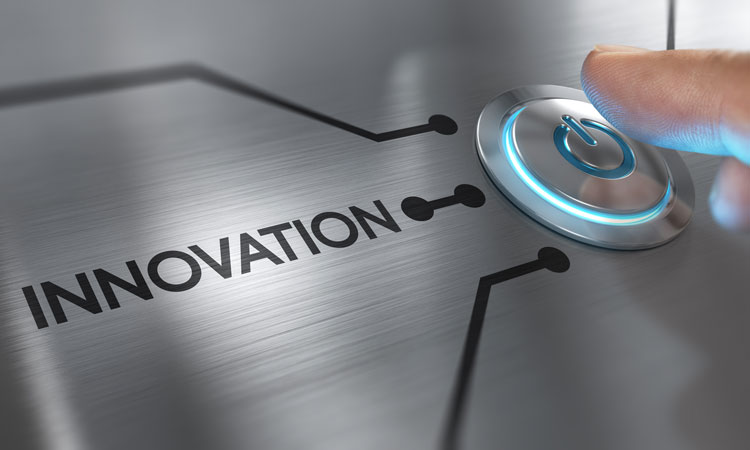 Aena is a Spanish state-owned company that manages 46 airports and two heliports in Spain, and has direct and indirect shares in another 23 airports abroad (London Luton in the UK, six airports in Brazil, 12 in Mexico, two in Colombia and two in Jamaica). Over 353 million passengers passed through Aena airports in 2019.
Innovating allows us to advance at the same time as society
Aena is a leading company thanks to its experience, capacity and team of airport service management professionals. It offers its customers – passengers, airlines, handling agents and users in general – a comprehensive service of the highest quality.
Aena's airports are some of the most modern and functional in the world, and they are equipped with the most advanced technology. Their efficient services and varied commercial offerings (in exclusive environments with prestigious brands and innovative products) guarantees passengers a safe, comfortable experience. Furthermore, they are designed for all, with full accessibility and assistance services for people with reduced mobility.
Why should we innovate?
Introducing new technologies and innovative processes is essential for Aena's present and future development.
Including innovation as a driver of the company is a measure that is part of the strategic planning and growth policies of leading companies and countries. The reason is simple: The value and wealth generated by innovation is constantly growing, and while it requires an economic investment, the most important resources are knowledge, skills, competencies and research.
We must innovate to gain efficiency and capacity, to generate new income, to offer efficient and quality services and to minimise the environmental footprint in order to be sustainable. We are immersed in an unprecedented technological revolution, where technologies change the borders of business. If we do not innovate, others will. Innovating allows us to maintain a leadership position, advance and make a difference compared to our competitors. In short, innovating allows us to advance at the same time as society.
Aena is a responsible company; it is aware of the importance of its role as an economic driver in the areas of influence of its airports and has an ongoing commitment to development and sustainability.
In times of crisis like the one we are currently living in, especially in the air transportation sector, a need arises for the industry to reinvent itself, to undergo transformations and seek innovative solutions to get ahead. Many innovations throughout history have arisen in times of crisis and, for this reason, it is necessary to continue innovating now more than ever.
We are in a possible change of model, and it is at this time when innovation plays a more important role. Knowing how to position and anticipate events can be crucial for this new situation. The air transport sector probably will change, but how? What will we have to do to adapt? What will the passenger be like after COVID-19? Innovation must be a lever to help us find answers to these questions, better understand the new situation and adapt.
Innovation, passenger experience and sustainability programmes
Our Innovation, Passenger Experience and Sustainability strategy is based on the following programmes:
Airport 4.0
This programme addresses automating and digitalising the processes focused on passenger experience and sustainability. This includes digital identity (biometrics), commercial, sustainability, assisting customers, security, integration with the environment and smart-service management initiatives.
New business lines
We must search for new sources of income that generate value and improve Aena's competitive position.
Smart operations and maintenance management
This programme refers to the optimisation of operations and maintenance processes to improve efficiency, using new technologies. Among the new technologies to be tested at Aena airports are video analytics, Internet of Things and autonomous vehicle and handling.
Digital transformation of internal processes
We must improve the efficiency and agility of Aena's internal processes through the use of technology.
Drones
Aena is improving maintenance and surveillance services using remote control aircraft in and around airports.
BIM (Building Information Modelling)
This programme relates to the introduction of new modelling technologies to make management and maintenance more efficient.
Cargo digitisation
The digitalisation of air cargo processes can streamline procedures and achieve greater effectiveness and quality.
Remote control towers
Aena is working to improve the security, operation and efficiency of air traffic services through new technological functionalities.
In addition, we have different innovation support mechanisms, among which are: Aena Ventures (start-up accelerator); Innova Awards (internal ideas competition for Aena employees); and collaboration with stakeholders, universities and technology centres.
Join the over 100 unique airports attending Airport IT & Security in 2020 to hear of best practice case studies on the newest technologies and unique implementations. Explore the 2020 agenda here.
Outstanding Aena innovation projects
Some of the latest innovative projects that we have launched in 2019 and 2020 are:
Biometrics
With the goal to keep the airport up to date with society, and a framework to integrate new technologies and innovative application trends in the airport environment, in 2019 Aena launched two biometric pilot tests with facial recognition; at Menorca Airport and Adolfo Suárez Madrid-Barajas Airport.
Based on the identification technology through the recognition of the physical and non-transferable characteristics of people, the biometric technology has been integrated in personal devices, check-in areas, security control and at the boarding gates. It validates the biometric data of the passengers and documentation (the ID or passport) to enable the passenger to cross the security control and board the flight without needing to show either the boarding pass or their identity documentation; streamlining the process and increasing security.
The first pilot test is underway at Menorca Airport, where passengers can register in the biometric programme through the airline's check-in counter or in a kiosk located at the airport for this purpose, and then cross the security control and the boarding gate using the biometric equipment at these points. This pilot is carried out in collaboration with Air Europa, Everis and Dormakaba.
Based on the good results obtained and the satisfaction shown by passengers who have used this biometric system in the pilot at Menorca Airport, a new biometric pilot was launched at Adolfo Suárez Madrid-Barajas Airport, where a further step has been added to the process. This allows passengers to register in the biometric programme from their mobile device, through the app of Aena or the app of the airline. This pilot is carried out in collaboration with Iberia, IECISA, Gunnebo and Thales.
With this new way of registration, Aena is at the forefront of the sector at European level, integrating different steps in a single biometric process (registration at the airport or in the app, security control and boarding gate). In future initiatives, we plan to incorporate self bag drop and the CUSS (Common Use Self Service) kiosk into the biometrics process.
Drones
In the framework of Aena's innovation strategy, the Drone Program has been defined with the aim of validating drone technology, testing different functionalities that the use of drones can have in the airport environment and testing the coordination of drones in controlled airspace, which means making the flights of drones compatible with the daily activity of the airport.
The pilot tests performed have consisted of carrying out work related to the maintenance and inspection tasks that must be carried out periodically on airports and their environment. The goal is to compare the results obtained with drones with the results obtained by traditional methods.
All these pilots have been done in compliance with the safety requirements demanded by AESA, the Spanish Civil Aviation Safety Agency and the flights have been supervised from the control tower of the airport by the air navigation service provider (ANSP).
The use of drones, as well as other innovative ideas that Aena is deploying, constitute an emerging asset for the organisation, whose objective is to promote the use of technological solutions that make application processes and services more efficient and sustainable in the airport environment.
Biography
Pablo Lopez Loeches is currently Project Manager in the Innovation Division of Aena, and has been since 2016, managing innovation, passenger experience and sustainability projects. From 2015 to 2016, Loeches worked in the Supply Chain and Quality Operations Department at Airbus.