What's next with NEXTT – now and in the future?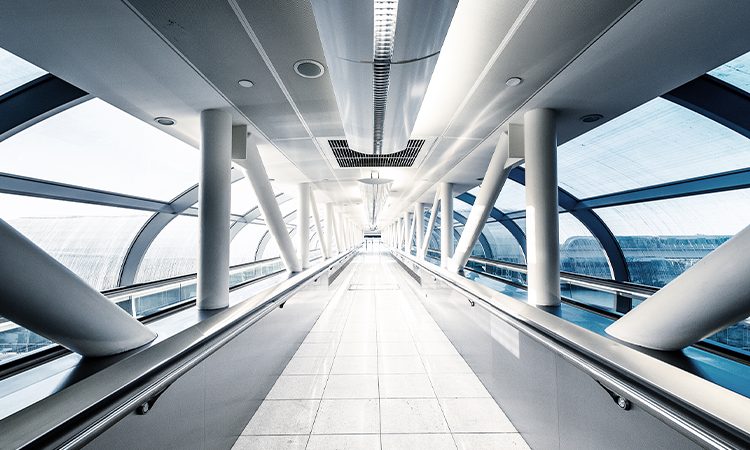 As a joint initiative of ACI and IATA, NEXTT (New Experience Travel Technologies) creates a shared vision for the future of travel.
In our previous webinars, we reconfirmed the validity of the concepts under NEXTT in a Covid and post-pandemic environment and learned from our industry experts how they turned the concepts into implementation, taking advantage of the new imperatives for healthy travel to accelerate innovations and process changes.
Listening to the need of our members and the industry, we shared with you during this webinar our strategy and key initiatives for 2021 and the future. The focus was on keeping the long-term vision on the future of travel in mind, while outlining the opportunities for immediate action.
Hear from our senior leadership team at ACI World, IATA and our members about their views on the future of travel as they discussed their expectations towards our strategy, addressed the challenges and opportunities in the short- and long-term in a panel discussion.
Key Learning Points
Learn about the strategy and next steps ACI World and IATA are implementing to support the industry in accelerating the implementation of concepts defined under NEXTT including:

Increased information sharing on trials/projects happening around the world, lessons learned and best practice
Developing business cases and understanding benefits, risks and opportunities for prioritised concepts
Enhancing the vision by integrating new or enhancing existing concepts with a greater focus on airport operational resilience and sustainable innovations
Register
Register to watch this webinar on-demand
Keynote Speakers
Moderators

Jean-Sebastien Pard, Director, Facilitation and Passenger Services, ACI World
Jean-Sebastien provides guidance to airports and represents their interests to regulators, airlines and suppliers. As part of his responsibilities, he is leading the development of best practices, implementation strategies and initiatives in the areas of passenger process improvement and simplified passenger travel solutions. He has 20 years' experience in the aviation industry (airlines, airport, aerospace manufacturer, industry body).

Andrea Waechtershaeuser, Director, Airport Infrastructure and Regulatory Affairs, IATA
On behalf of the member airlines, Andrea engages with airports, governments and key industry stakeholders on improved collaboration in the areas of effective capacity development, operational improvements and best practice implementation in economic regulation to ensure user charges are set at a reasonable level.
Andrea joined the aviation industry at the beginning of her career, starting at Frankfurt International Airport where she focused on strategic development and design of passenger processes and terminal operations, and continued in Accenture's aviation consulting unit on various projects for airlines' cargo and passenger operations, aviation MRO and airport operations before joining IATA in 2010.
Keynote Speakers

Antoine Rostworowski, Senior Vice President, Programmes and Commercial Services, ACI World
Antoine has 30 years of airline/airport senior level experience in Operations, Commercial services, Business Development, Marketing and Finance. He joined ACI World in early 2015 to provide guidance and support to the airport community in terms of standards, recommended practices and industry collaboration to identify how to best improve airport efficiency, the passenger processes and the overall travel experience while ensuring safety and security at all touchpoints of the journey. His responsibilities at ACI World include Commercial services and Business development, the ACI Airport Service Quality (ASQ) Program, APEX, Global Training, Airport Assessments Program, Communications and Marketing. 

Pierre Charbonneau, Director, Passenger and Facilitation, IATA
Pierre joined IATA in October 2015 to provide leadership and direction to drive the industry in improving the overall passenger experience throughout the journey, focusing on the interaction of the passenger with airlines, airports and other industry stakeholders.
He began his career at Air Canada in 1988 and held numerous positions over his 21-year tenure with the airline. He spent most of his career managing customer service and airport operations in both domestic and international markets.
He moved to the Canadian Air Transport Security Authority (CATSA) in 2009 as the Regional Director – Service Delivery, being responsible for the effective, efficient and uniform service delivery of screening operations in the Eastern region of Canada.
He graduated from Ecole Polytechnique de l'Universite de Montréal in 1988 as an Industrial Engineer. 

Hari Marar, Managing Director & CEO, Bangalore International Airport Ltd (BIAL)
Hari Marar is currently the Managing Director & CEO of Bangalore International Airport Limited (BIAL). Hari is responsible for the operations and management of the Kempegowda International Airport Bengaluru and its subsidiaries. In his current role he is also spearheading the development of Kempegowda International Airport into the second largest airport in India through a massive Rs. 13000 crore capital program. His vision is to transform the airport into a global leader and role model in the areas of sustainable practices, innovation led progress and technology leadership.
Hari is the Chairman of Bangalore Airport Hotels Ltd., which owns the Taj Bengaluru and is developing another 775 room hotel in the airport campus.
Hari is also the Chairman of Bangalore Airport City Ltd. (BACL), the company which is developing the airport campus into an Aerotropolis, or an airport city, that will be home to multiple businesses such as IT parks, business parks, health care, bio-technology, knowledge park, retail, entertainment, dining, concert arenas and hospitality.

Jonathan Parkinson, Senior IT Advisor, Air Canada
Jonathan is part of the business partner team that sits between the business and IT to unlock value and leverage tools and technology that enable Air Canada Cargo's Operational and Commercial strategies.
He is the Vice Chairman of the IATA Cargo Operations Technology Board and a regular guest speaker at both the IATA Cargo Digital conference and World Cargo Symposium and has been a recurring judge for their Innovation Hackathons since 2018.
He has a BCompSc in Information systems from Concordia University and a certificate of Project Management from McGill University.
Jonathan joined Air Canada in 2011 with an IT project management background in the financial services industry running large-scale transformation programs. His first role was managing a team responsible for commercial systems including revenue accounting, data warehouse, and front-end reporting tools.

Brian Cobb, Chief Innovation Officer, Cincinnati / Northern Kentucky International Airport
Brian leads the CVG Airport's team of professionals who support Customer Experience and Terminal Services, Information Technology, and Innovation programming. His deliverables include strategic competitive and customer experience advantages consistently achieved through successful visioning, facilitation, and acquisition of talent and technology.
FAQ
Frequently Asked Questions
Is the webinar free?
Yes – there is no charge to watch the webinar, either live or on-demand.
Who will be moderating?
Holly Miles, Deputy Editor, International Airport Review
How long will the webinar be?
This webinar will last for up to one hour.
What do I need to watch this webinar?
All you need is a computer with internet connection. Be sure to use headphones if in an office environment.
Related topics
Aeronautical revenue, Air freight and cargo, Air traffic control/management (ATC/ATM), Airport construction and design, Airport crisis management, Airside operations, Baggage handling, Ground handling, Information technology (IT), Passenger experience and seamless travel, Regulation and Legislation, Security, Sustainability, Terminal operations
Related organisations