Adopting virtual twin technology to optimise airport operations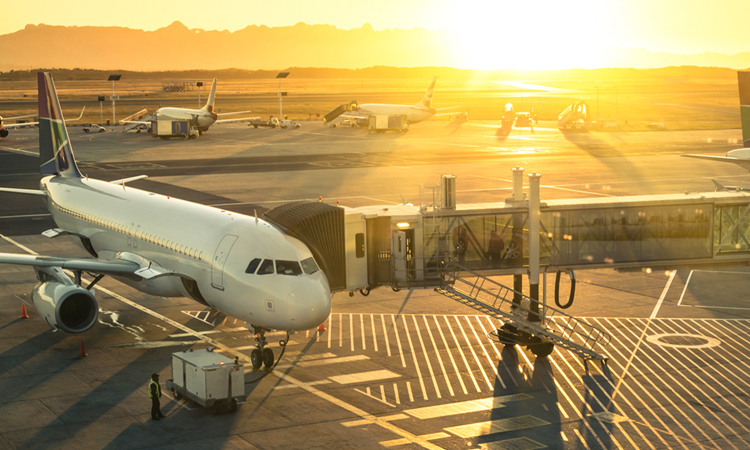 Most airports are facing challenges around planning optimally for variations in passenger demand and allocating the required resources at the right time and location. The current pandemic has only emphasised this need for agility. Today, decisions must be made faster with greater confidence to meet growing challenges.
Airports need to integrate their operations management with an Airport Operations Centre to optimally use all resources and facilities. It allows a reduction of aircraft turnaround times and flight delays and optimises the airport capacity.
As a complex system, airports could greatly benefit from a digital twin to effectively manage the daily operations and visualise future scenarios.
Dassault Systèmes' 3DEXPERIENCE® platform goes beyond by providing the virtual twin experience. Actionable data can be generated in real-time that will drive holistic decision making. Smart airports will leverage virtual twins to demonstrate how a decision is modelled across the full airport life-cycle.
Key Learning Points
Key Learning Points:
Put passenger experience and innovation at the forefront by fundamentally aligning decision making to customer needs
Effectively initiate and deliver on top-down vision, goals, and service expectations with real data to back it up
Reduce the impact of disruptions with a real-time holistic view on all of the airports systems and operations.
Enable a consistent and comprehensive experience for all stakeholders, from design and construction through marketing, sales, operation and servicing.
Keynote Speakers
Keynote Speakers
Isaac Benzaquen, Airport Industry Solution Director, Dassault Systemes

Isaac Benzaquen is the Airport Industry Solution Director at Dassault Systèmes. He has over 33 years of experience and 29 years at Dassault Systèmes. He has contributed in multiple roles to the significant growth of Dassault Systèmes. Isaac's previous roles have seen him as Head of Aerospace Services and later to that, as Head of the Industry Solutions Center at Dassault Systèmes services.
Johanna Salamon, Industry Process Consultant – DELMIA, Dassault Systemes
As an Industry Process Consultant, Johanna analyses and optimises business processes, by defining a smart approach based on Dassault Systèmes solutions. In her role, she has been involved with innovative projects supporting colleagues with technical demonstrations to highlight the power of the 3DEXPERIENCE® platform. Johanna has a master's degree in Industrial Engineering and after graduating she joined Dassault Systèmes in the DELMIA innovation centre. Here she worked on the modelling of digital twins and defining new use cases for DELMIA solutions based on customer needs. Expanding on this experience she now focuses on Process Engineering subjects to support Dassault Systèmes' clients in their digital transformation journey.
Watch On-Demand
Related topics
Aeronautical revenue, Airport construction and design, Airport crisis management, Airside operations, Baggage handling, Ground handling, Information technology (IT), Passenger experience and seamless travel, Regulation and Legislation, Security, Sustainability, Terminal operations
Related organisations