Gatwick recognised for improving services for passengers with reduced mobility
Gatwick's recent award recognises its investment into staff training as the airport focuses on giving every passenger an equal opportunity to fly.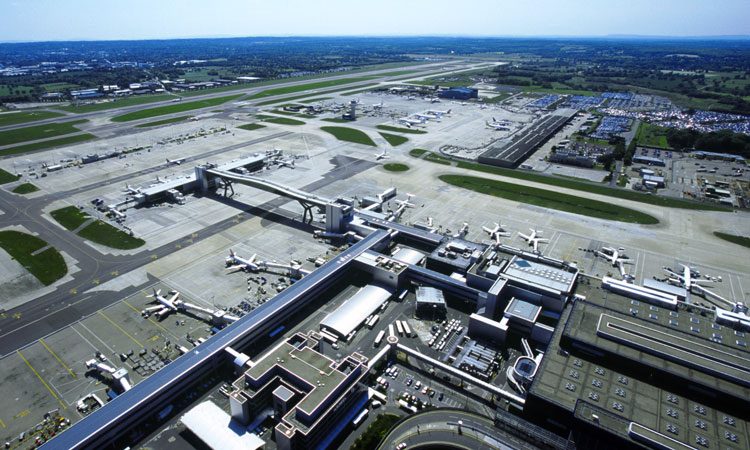 ACI Europe has awarded Gatwick Airport the Accessible Airport Award.
The award was given in recognition of the airport's work to help remove barriers that people with reduced mobility face when travelling.
Gatwick has been investing in services, facilities and staff training to improve its services for passengers with a disability, including:
Training all frontline staff to recognise and offer appropriate help to passengers with hidden disabilities such as autism and dementia
Opening an 'airline-style lounge' specifically for passengers with reduced mobility
Investing in the UK's first airport sensory room
Initiating what became a UK-wide hidden disability lanyard scheme, which acts as a discreet signal that a passenger may need a little extra help or time.
The award – presented at the ACI Europe's Annual Congress in Cyprus, and in association with the European Disability Forum – also recognised Gatwick's contribution to encouraging other airports to introduce similar schemes and initiatives.
"Our objective is to give every passenger, regardless of any physical or hidden disability, an equal opportunity to fly," commented Chris Woodroofe, Chief Operating Officer, Gatwick Airport. "This award recognises the significant investment the airport has made into improving our infrastructure, facilities and training. More than anything this award is for our staff and the way they provide world-class assistance to passengers who may require a little extra help when travelling through the airport."
At the Annual Congress, VINCI Airports also ratified ACI Europe's commitment to achieve net zero CO2 emissions (i.e. without the use of offset) by 2050.
The commitment falls within the drive to improve environmental performance already initiated by VINCI Airports with its AirPact strategy, which was launched in 2015 across all 46 of the airports in its global network. This integrated strategy is the first of its kind in the airport industry and has already enabled VINCI Airports to reduce its carbon footprint by 20 per cent over the last four years, notably by installing solar panels and progressively replacing lighting systems with LED solutions (emissions have fallen from 1.11kg of CO2 equivalent per unit of traffic in 2014 to 0.9kg of CO2 equivalent per unit of traffic in 2018).