Gatwick Airport
www.gatwickairport.com Special Assistance Lounge   Gatwick opens new 'premium lounge style' special assistance area in North Terminal  Currently around 19% of the UK population have a disability and 11% a hidden disability. As much as 7% of the UK population is thought to avoid air travel because of a disability so London Gatwick is very […]
Special Assistance Lounge
Gatwick opens new 'premium lounge style' special assistance area in North Terminal 
Currently around 19% of the UK population have a disability and 11% a hidden disability. As much as 7% of the UK population is thought to avoid air travel because of a disability so London Gatwick is very pleased to announce the opening of its new £2 million airline lounge style area in its North Terminal for our passengers who require special assistance – The biggest of its kind in any European airport.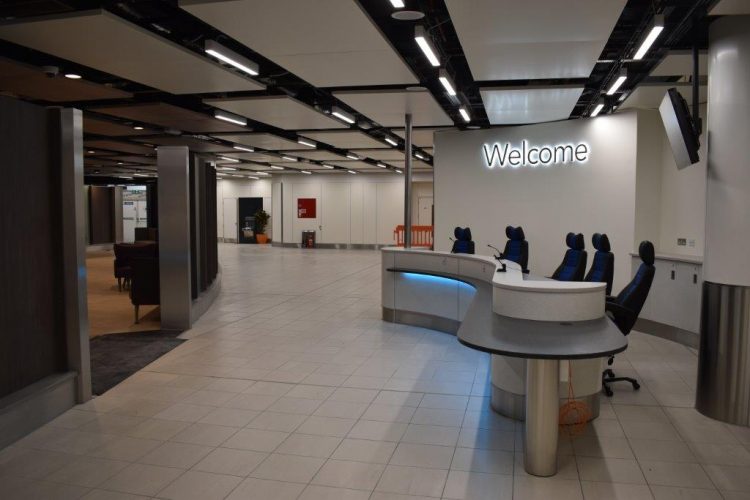 The area has been specially designed with a premium lounge feel and strategically located right next to the North Terminal's dedicated assistance security lane and just meters away from Departure Lounge. We have dedicated seating for 90 guests with ample additional wheel chair provision where it provides a quiet, calm environment for passengers to relax in before their flight.
The 350 square metre lounge also has a dedicated reception area with hearing induction loops, water fountain and toilet facilities, as well as a number of charging points for passenger transport vehicles and personal electronic devices. The LED energy efficient lighting can also be remotely controlled to operate at different levels of brightness across the area, dependent on the preference of the passengers. 
Gatwick's aim is to become most accessible airport in the UK and is currently engaging with a broad range of disability groups to help ensure that the airport makes its services accessible for everyone.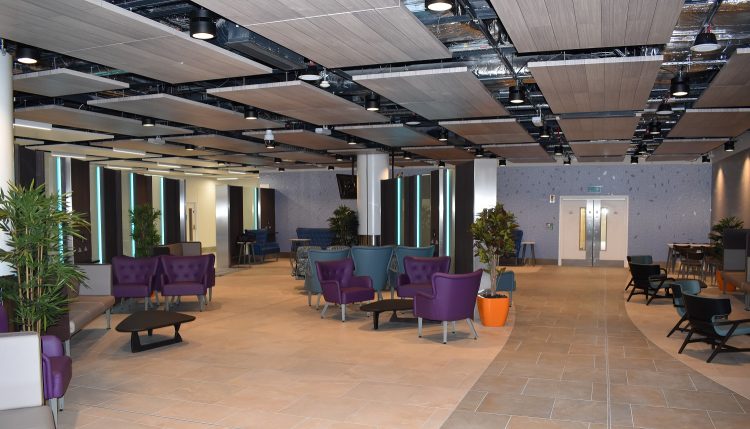 Gatwick Airport's Head of Terminal Operations, Andy Pule, said: "We are delighted to open this new area for passengers who require special assistance and have taken great care to ensure the facility offers a premium style feel while also meeting the needs of our passengers.
"Gatwick is committed to providing passengers who have a disability or reduced mobility of any kind with the support and services required to ensure their time at the airport is as comfortable as possible."
Additionally Gatwick launched a first-of-its-kind lanyard for passengers with hidden disabilities who may require additional support when travelling through the airport. The lanyard, which is entirely voluntary for passengers with hidden disabilities and their families, acts as a discreet sign for staff that additional support or help may be required.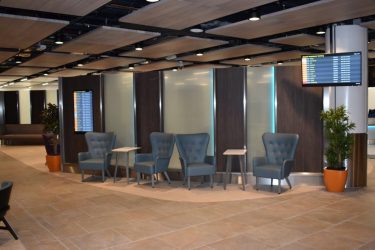 Key features and requirements
Designed with a premium lounge feel for passengers to enjoy before flying
Positioned just a few meters from Gatwick's dedicated security assistance lane and on the edge of the international departure lounge
Dedicated disabled toilet facilities
Multi height welcome desk with induction loops
Wheelchair height flight information screens
Wheel chair height drinking water facilities
Passenger charging zones
Dedicated concierge suitcase storage to allow our guests to use the departure lounge more easily
Quiet zones within lounge area offering seclusion and lowered lighting levels
90 seats in 8 differing seating styles with premium fabrics offering different heights, widths, firmness and with or without arms for ease of use
Dedicated spaces for our wheelchair users
Door to door Special assistance vehicle drop off to the new lounge