Airport IT and security global survey produces surprising results
Delving deep into the airport IT and security sectors, our recent survey results offer opinions from industry professionals across the globe.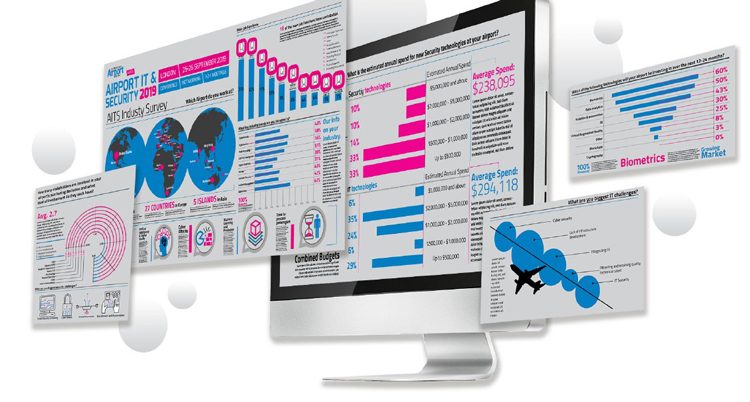 In preparation for International Airport Review's forthcoming Airport IT & Security 2019 Conference – held in London on 25-26 September – we decided to investigate the airport IT and security sectors first hand.
In March 2019, we conducted an online survey of our extensive airport readership and gathered the opinions of industry professionals from 80 airports worldwide.
Our focus was to identify the key security challenges airports are facing and the trending IT technologies that are being invested in. To do so, we sought answers to the following questions:
Which technologies will your airport be investing in over the next 12-24 months?
What is the estimated annual spend for new information technology at your airport?
What is the estimated annual spend for new security technology at your airport?
Does your airport have separate budgets for new technology IT and security investments?
What key industry trends are you interested in?
What are your biggest IT and security challenges?
What will be the main disruptors for the aviation/airport industry in the next 12 months?
The survey results reveal quite a few surprises, and some serious food for thought. 
Download our free infographic displaying the results!