London Luton Airport has busiest ever start to summer holidays
London Luton Airport has seen passenger numbers increase in July 2018, with 1.67 million passengers recorded, up three per cent on 2017.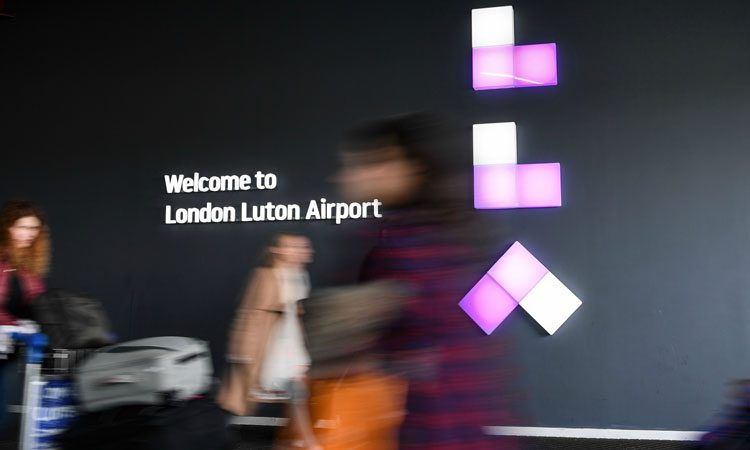 London Luton Airport (LLA) celebrated its busiest-ever July last month, as 1.67 million passengers travelled through the airport.
This marks an increase of over three per cent, compared with last year, making July the 18th consecutive month that over one million passengers have passed through Luton Airport.
Nick Barton, CEO of LLA, said: "July was a milestone month for Luton Airport, as we celebrated 80 years of growth and reached the next stage of our £160 million redevelopment. Our transformation will mean that passengers can enjoy smoother and quicker journeys, and allow more people to travel to new destinations. We look forward to welcoming even more passengers throughout the rest of the summer period as people get away for a well-earned break."
The redevelopment is expected to increase capacity from 12 million to 18 million passengers per annum by 2020.
The redevelopment is set to include a complete redesign of the terminal, bringing in new shops and restaurants and major upgrades to transport links, including better road access to the M1, new car parking facilities, a remodelled bus and coach interchange and improved rail links to Luton Airport Parkway station. In addition, plans for a new £200 million light rail system linking the airport with Luton Airport Parkway station have been announced and are anticipated to be completed by 2021. 
The continued growth in July follows an equally successful June; the airport saw more than one and a half million passengers in June 2018, a four per cent increase on same period in 2017. Summer traffic continues to grow across the entirety of the UK, with Gatwick and Heathrow also documenting increased passenger numbers.