Passenger figures are up and Gatwick is set for a very busy summer holiday period
Ahead of the summer holiday period Gatwick Airport is expecting its passenger numbers to continue to rise as they did through June.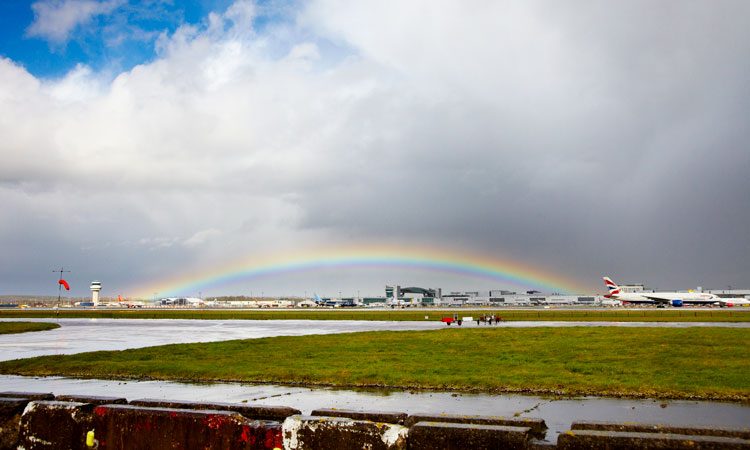 BUSY SUMMER: Passenger numbers expected to continue to grow over summer period
The summer holiday period, which runs between July 16 and September 9 this year, is fast approaching and Gatwick is expecting approximately 8.8 million passengers. Last month, (June) 4.5 million people passed through the airport which is an increase of 2.2 per cent on last year. 
During June the airport saw an increase in long-haul routes of 26 per cent, compared to last year's numbers. 
Long-haul routes that experienced significant year-on-year growth in June included Lima at 29.6 per cent and Kigali 19.9 per cent, while emerging short-haul destinations Volos and Tallin saw passenger growth rates of 154.7 per cent and 51.4 per cent respectively.
Canadian long-haul flights also saw an increase in passenger numbers as Winnipeg grew by 66.3 per cent in June, with Edmonton up 28.2 per cent, Montreal up 23.8 per cent and Calgary up 13 per cent. 
The volume of cargo handled by the airport also grew significantly, up 19.4 per cent in June. The trend for long-haul travel looks set to continue this summer too, with Gatwick's long-haul services expected to grow by 19.5 per cent during the holidays.
While Orlando remains the most popular summer long-haul destination, other destinations that make it into the top ten include Dubai and New York.
Barcelona remains at the top short haul most popular list, with Malaga and Palma de Mallorca close behind, 
Gatwick Airport, Chief Executive Officer, Stewart Wingate said: "Just one week after we added a 67th long-haul service to our extensive network – with the launch of the UK's only direct flights to Chengdu with Air China – it's fantastic to see that our long-haul routes are continuing to perform so strongly, with solid growth recorded in June."
It is expected that the busiest days of the summer holiday period are expected to be: 
Friday July 20 for departures (86,000 passengers)
Sunday September 2 for arrivals (88,400 passengers)
Sunday August 12 overall (167,200 passengers)
Wingate added: "In the meantime, with the summer holidays just around the corner and record numbers due to use Gatwick, we're committed to ensuring that all of our passengers have a smooth and enjoyable experience as they travel through the airport this summer."