3D scanners to improve checkpoint security at JFK International
Screeners will have a 360-degree view of items in hand luggage which will eliminate the process of taking liquids out of bags, making security in airports more efficient.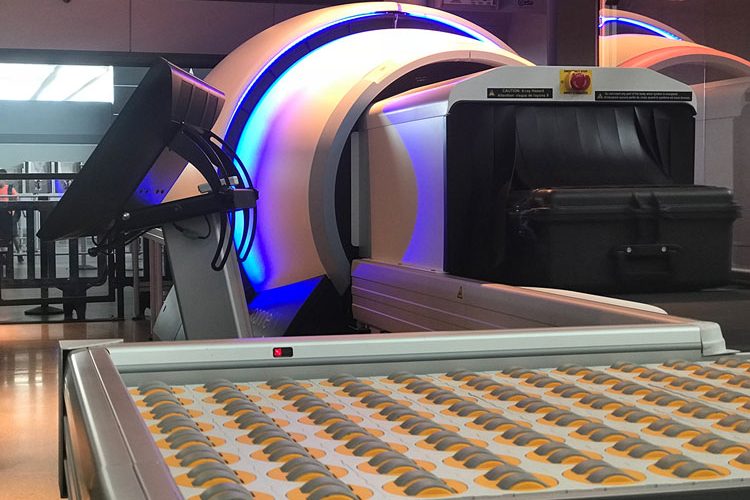 LEAVE LIQUIDS IN: CT scanners will produce a 360 degree view of items inside hand luggage.
Computed tomography (CT) scanners are expected to be brought into John F. Kennedy International Airport (JFK) at the end of July, offering screeners 3D views of carry-on baggage.
The Transportation Security Administration (TSA) is working with American Airlines to use the CT machine in Terminal 8's security checkpoint. 
The CT checkpoint will improve the technology that is currently used – two-dimensional X-ray machines.
The use of 3D viewing allows for better visibility of the contents of a bag through security. Furthermore, because there is a comprehensive view of the contents of the bag, there is no need to for it to be emptied.
The CT scanner allows staff to inspect the contents of the bag with 360-degree viewing to search for prohibited items inside the bag. 
The 3D imagery improves the capability of detecting threats and thus makes security as a whole in airports more effective. 
This technology could see passengers leaving liquids, gels, aerosols and laptops within their bags as the scanner is able to see the entirety of the item, as a member of staff would if it were out of the bag. 
The development of this technology is a  critical component of raising the global aviation security baseline.
TSA Administrator David Pekoske said: "Use of CT technology substantially improves TSA's threat detection capability at a checkpoint. This partnership will allow us to deploy new technology quickly and see an immediate improvement in security effectiveness."
American Airlines Chief Security Officer José Freig said: "At American, we are always looking at ways to invest in technology that raises the bar on global aviation security while improving the customer experience. Our partnership with Analogic Corporation and the TSA will continue to transform aviation security by bringing state-of-the-art CT technology to the security checkpoint."
CT technology is also being trialled in airport security checkpoints across America, including Phoenix and Boston.