flightview.com: OAG partners with American Airlines to launch flight status data quality initiative
OAG has been selected by American Airlines as a founding partner of a first-of-its-kind initiative focusing on quality flight information…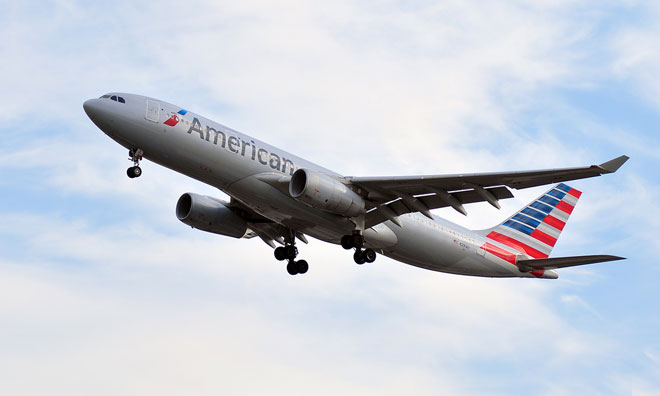 OAG, the air travel intelligence company, has been selected by American Airlines as a founding partner of the airline's new Official Source programme, a first-of-its-kind initiative focusing on the quality and integrity of flight information.
In a world where information is always just a click or two away, American is working to ensure that its customers always receive the most complete, accurate, timely and reliable flight information available. As a founding partner, OAG's industry-leading consumer flight tracking properties – flightview.com and flightview mobile travel apps – will display the Official Seal of American Airlines Data, allowing travellers to easily identify approved flight information services of American Airlines.
As the go-to source for real-time day-of-travel information, flightview.com receives more than 12 million unique visitors each year. Flightview's top-ranked flight tracking apps – available on Android and iOS, have been downloaded nearly 5 million times. Combined with the largest global air travel network in the world, OAG will offer American an extensive and trusted platform to launch and gain exposure for the new initiative.
"American Airlines has been a trusted and loyal customer for years – always sharing our vision around the critical importance of data quality and integrity," said Mike Benjamin, COO, OAG.
"An informed traveller is a happy traveller – and the more informed a traveller is, the better their travel experience will be. This initiative is just one example of the many ways we help airlines improve the travel experience for their customers."
The most trusted and progressive source of travel information anywhere, OAG was selected as a founding partner for the Official Source initiative based on its long tradition of data quality, leadership and intelligence in North America and across the globe. The Official Source initiative is a first for any airline and reflects American's desire to help customers identify third party partners who use American Airlines flight information directly from American or American's trusted sources.
American Airlines is the largest scheduled airline in the world, operating over 2.3 million non-stop flights this year, with a comprehensive network to all major markets. According to OAG data, by the end of this year American Airlines will have operated over 37,500 flights between Europe and the United States, serving around 53 unique city pairs directly and over 570 city pairs from connections at its hubs.
Related topics
Related airlines
Related organisations