World's largest airline to return to Budapest Airport
After six years, American Airlines will come back to Budapest Airport.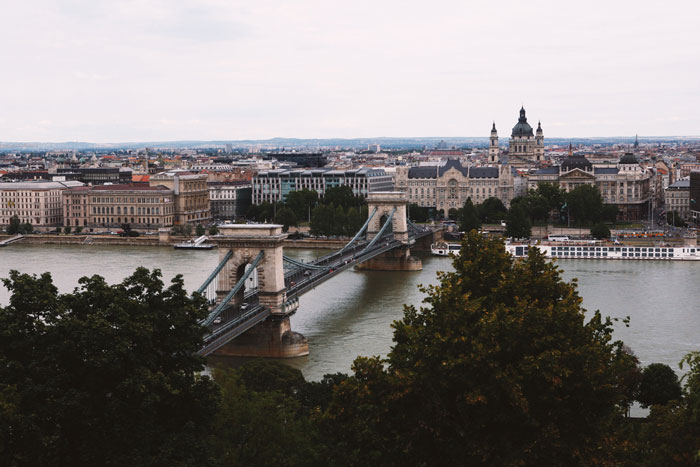 Budapest Airport has confirmed that direct flights will operate between the Hungarian capital and Philadelphia as of next May.
The news comes weeks after the announcement that service will also be returning between Budapest Airport and New York JFK and Chicago O'Hare.
Passengers can begin booking seats on the daily seasonal service, which will run from May 4 to October 27, on August 21.
American Airlines, the world's biggest in terms of fleet size, will be using its 209-seat 767-300s to carry passengers over the 4,432 miles between Philadelphia and the European city.
Jost Lammers, CEO at Budapest Airport, said: "It's a remarkable time in the history of Budapest Airport.
"After a six-year absence, it's my absolute pleasure to bid a very warm welcome return to American Airlines.
"It's a great triumph that the carrier will once again be operating with us and a huge acknowledgement of Budapest's dynamic progression as one of Central Europe's fastest expanding airports.
"In addition this announcement can be attributed to the close cooperation between the Ministry of Foreign Affairs and Trade and Budapest Airport jointly promoting Hungary in recent years around the world, emphasising the attractiveness of Hungary for business and leisure travellers alike."
Straightforward connections from Budapest Airport
The new link will open up more than 30 straightforward connections along American Airline's extensive route network.
Passengers will benefit from links to major cities such as Boston, Los Angeles, Miami and San Francisco, as well as popular destinations including Cleveland and Jacksonville.
As a result of the carrier's 7,185-kilometre sector to the largest city in the Pennsylvanian state, Budapest Airport will offer close to 6,000 weekly two-way seats direct to the US throughout S18.
"With 300,000 US tourists expected to visit our country this year, American Airlines' new route will help serve this high demand and enhance inbound traffic to Hungary. I have no doubt our new link will be a huge success in all segments of travellers," added Lammers.
Spreading out
Budapest is one of three European cities opening up to Philadelphia next year.
American Airlines have announced that it will begin non-stop flights from the Pennsylvanian city to Zurich and Prague.
Flights to and from Zurich, a service to be moved from New York's JFK International Airport, will begin on March 25.
American Airlines is moving the Zurich service to PHL so passengers can benefit from the many connecting opportunities available here. In 2016, American had ended service from PHL to Zurich, the largest city in Switzerland. 
The summer seasonal service between Philadelphia and Prague will begin with Budapest flights on May 4. Both will finish for the year on October 27, but the Zurich run will continue all year round.
"We are very pleased American has decided to expand its international service from Philadelphia," said PHL CEO Chellie Cameron. 
"These new European destinations will enhance the options for passengers whose travel either originate or connect through our airport.
"By adding these new destinations, American continues its commitment to PHL as our hub carrier. We value the partnership with American and look forward to these new flights that will bring more visitors to our region."
Budapest and Prague share with Philadelphia the distinction of being recognized as World Heritage cities.
Olympia Colasante, American Airlines' Vice President PHL Hub Operations, said: "As the largest trans-Atlantic hub in our network, American is well-suited for expansion at PHL. These new routes will further strengthen our commitment to the Airport and region and also leverage connecting power in the U.S. to feed and develop new markets across the Atlantic."
The PHL-BUD fight departs PHL at 6.25pm and arrives at 9.35am (next day). The BUD-PHL flight departs BUD at 11.35am and arrives at PHL at 4pm
The PHL-PRG flight departs PHL at 6.30pm. and arrives at PRG at 9.05pm (next day). The PRG-PHL flight departs PRG at 11.30am and arrives at PHL at 3.10pm.
In 2015 more than 16,000 travelers visited Philadelphia from the Czech Republic, Hungary, and Switzerland combined, according to the Philadelphia Convention and Visitors Bureau (PHLCVB).  That number was projected to grow 4.9 per cent by 2020, estimated before American's announcement of expanded service.
With the new flights, PHL will offer service to 37 international destinations, including 14 capital cities. Most recently, Icelandair began seasonal non-stop service in May between PHL and Reykjavik, marking the arrival of the first new international carrier at PHL since 2014.