Budapest Airport breaks passenger traffic milestone
Posted: 31 July 2015 | Katie Sadler, Digital Content Producer, International Airport Review
Budapest Airport recorded one million passengers during July 2015, the busiest month in the airport's history. With passenger traffic growth continuing to be double-digit, just over one million passengers will have travelled through Budapest Airport during July 2015, recording a 12 percent year-on-year increase, and exceeding its previous record set last July 2014. Passenger growth […]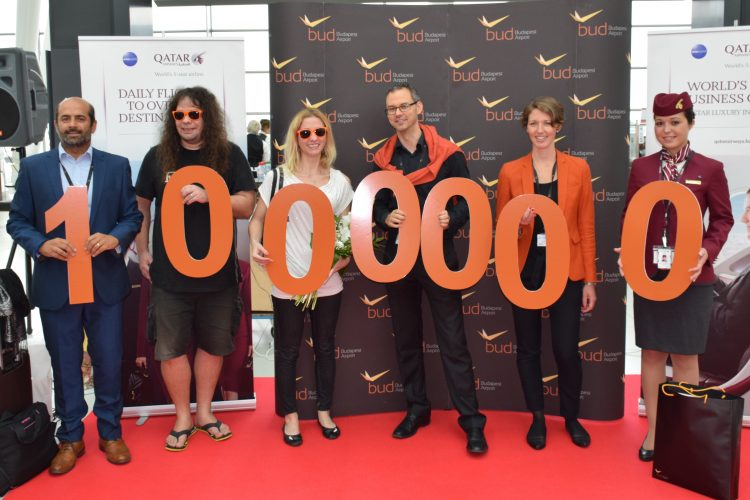 Budapest Airport recorded one million passengers during July 2015, the busiest month in the airport's history.
With passenger traffic growth continuing to be double-digit, just over one million passengers will have travelled through Budapest Airport during July 2015, recording a 12 percent year-on-year increase, and exceeding its previous record set last July 2014.
Passenger growth has been accelerated by several new routes added to the airport's schedule in the first months of the year. Budapest recorded July load factors of 81.3 percent with the airport's largest carriers, including Wizz Air, Ryanair, Lufthansa and easyJet, all registering high passenger numbers.
"The popularity of new long-haul routes to Canada and China, along with the marked increase in summer flights to traditional Mediterranean destinations, have allowed us to witness great results," commented Jost Lammers, CEO, Budapest Airport. He added: "We're having a truly remarkable summer. It's amazing to think of the numbers passing through our terminal, a clear signal that Budapest is an exciting tourism destination, as well as being able to offer our Hungarian travellers a great selection of destinations."
Lammers continued: "Throughout 2015 we've seen passenger records smashed on a monthly basis, and now, having received yet another industry acknowledgement, our continuous efforts to make Budapest Airport one of the leading gateways in Europe are being recognised."