BER welcomes more than one million passengers in March 2022
Brandenburg Berlin Airport has welcomed a total of 1.3 million passengers, who used both Terminals 1 and 2 during the month of March.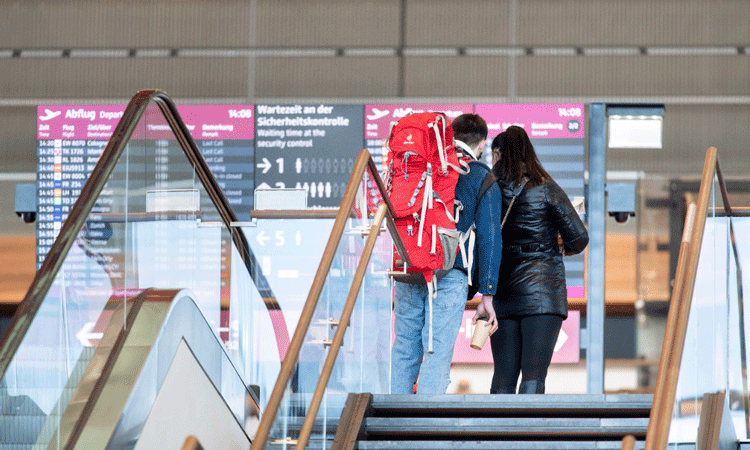 Credit: Anikka Bauer / Flufghafen Berlin Brandenburg GmbH
For the first time this year (2022), more than one million passengers took off or landed at Brandenburg Berlin Airport (BER) in one month. A total of 1.3 million people used Terminals 1 and 2 of Berlin Brandenburg Airport last March 2022. That's 350,000 more than in February 2022. Overall, the figures increased sixfold compared to March 2021 with 220,300 passengers.
In March 2019, before the outbreak of the COVID-19 pandemic, the former airports Berlin Tegel Airport (TXL) and Berlin-Schönefeld Airport (SXF) counted 2.9 million passengers. In Terminal 2 of BER, which has been in operation since 24 March 2022, 26,800 passengers were counted last month. 
In total, around three million passengers travelled through BER Airport in the first three months of this  year (2022). This is 1.2 million more people than in the entire first half of last year (2021).
In March 2022, 12,500 aircrafts took off and landed at BER, which is 2,500 more than in the previous month. In March 2021, there were only 4,000 machines. A total of 2,800 tonnes of air freight were handled in March, which is 1,000 tonnes more than in the same month last year (2021) and about the same number of tonnes as in the pre-COVID-19 year, 2019.