Denver International Airport welcomes non-essential travellers
Denver International Airport emerges from the COVID-19 pandemic, the airport has welcomed back the arrival of non-essential international travellers from more than 30 countries.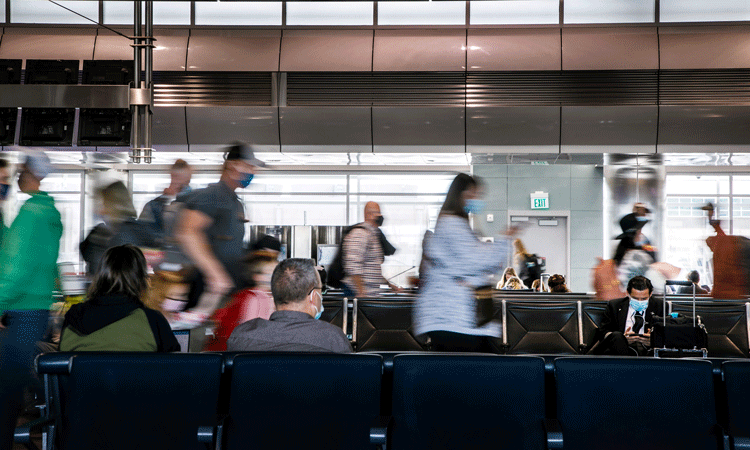 Credit: Denver International Airport (DEN)
Denver International Airport (DEN) has welcomed the arrival of non-essential travellers from more than 30 countries. Travel bans were put into place in early 2020, which banned non-essential travel from countries including China, the EU, the UK, South Africa, India, and Brazil.
"The reopening of U.S. borders to vaccinated international travellers marks a critical milestone in the recovery of Denver's travel and tourism industry," said Richard W. Scharf, President and CEO of VISIT DENVER. "As Denver emerges from the COVID-19 pandemic with new international nonstop flights, enhanced cultural offerings, and new attractions, we could not be more eager to welcome back global visitors, which represent a crucial source of annual tourism revenue for our city and state."
DEN serves not only travellers visiting the Mile High City but is also a gateway to destinations across the state of Colorado. DEN's airline partners provide nonstop access to all of Colorado's commercial service airports.
"This marks yet another positive milestone along our path to recovery," said DEN CEO, Phil Washington. "International travellers contribute to the diversity of our airport environment and the wider community, and we are pleased to welcome them back."
In 2019, DEN welcomed more than 1.7 million international travellers. Visitors from the banned countries represented nearly 40 per cent of total inbound travel to Denver, with the highest volumes from the UK, Germany, France, Italy, and China, respectively.
"The state of Colorado is excited to welcome back international travellers with the opening of the U.S. borders," said Tim Wolfe, Director of the Colorado Tourism Office. "These overseas travellers are beneficial to the state, as they are our highest-spending tourists, due to longer stays and off-season visits. International travellers are very environmentally savvy travellers, who also fit well with our Care for Colorado principles and have a tendency to spend time in many areas of the state to experience our nature and wide-open spaces."
In summer 2022, DEN is scheduled to have more nonstop international flights and capacity than at any point in the airport's history. Nonstop international flights will be up by 16 per cent, and capacity will be up by 28 per cent, as compared to summer 2019. Of DEN's 25 airlines, 15 will provide nonstop international service to 25 destinations in summer 2022.