Haneda Airport introduces autonomous drive system for PRMs
By introducing the new autonomous system, Haneda Airport will improve the experience for PRMs and help to limit the spread of COVID-19.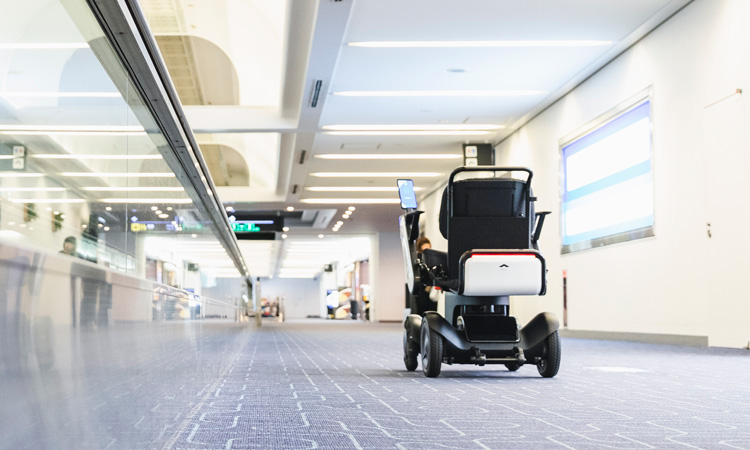 Credit: WHILL
Haneda International Airport (HND) is set to introduce an autonomous drive system – developed and supplied by WHILL – to optimise the experiences of passengers with reduced mobility (PRM) at the airport while helping to prevent spread of COVID-19. This is a first-of-its-kind solution that is being applied with the intention of addressing the pandemic situation that continues to impact the world.
Trials have been conducted at airports across the globe – including Dallas/Fort Worth International Airport (DFW), Abu Dhabi International Airport (AUH), Winnipeg James Armstrong Richardson International Airport (YWG) and John F. Kennedy International Airport (JFK) and more – in an effort to steadily improve the accuracy, usability and compatibility for airport operations in autonomous self-driving technology. A total of 11 trials have been conducted so far, with nearly 400 passengers and airport officials using the self-driving system.
Passengers arriving at Haneda Airport who feel uneasy about walking long-distances or that have mobility limitations can use the autonomous mobility service to get to Gate Number 3 through to Gate Number 7.
The goal of the autonomous drive system is to reduce the risk of spreading infection through limiting necessary contact between wheelchair service staff and passengers at close range, as well as helping to optimise the current PRM service operation offered at Haneda Airport.
CEO of WHILL, Satoshi Sugie, said: "In the midst of coronavirus, we believe services that support mobility while maintaining social distancing will accelerate to replace human labour with robots and autonomous driving technologies. WHILL wants to provide a safe service that connects the last mile. We look forward to rapidly developing our business in order to help restore a world where people can move around with peace of mind and enjoyment."