Autonomous EV trials to take place at Dallas and Winnipeg airports
Dallas/Fort Worth and Winnipeg Richardson airports are to trial autonomous personal EVs to aid passengers with reduced mobility.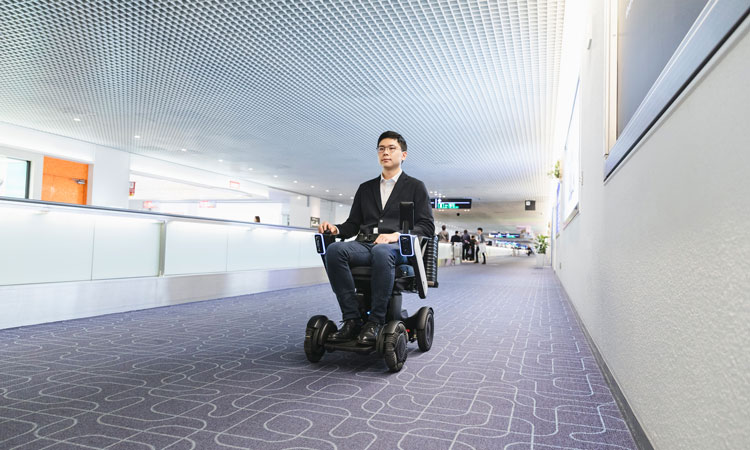 Credit: WHILL
Semi- and fully-autonomous trials of personal driving EVs are to take place at Dallas/Fort Worth International Airport (DFW) and Winnipeg Richardson International Airport (YWG) as part of an initiative to further the current Mobility-as-a-Service (MaaS) model worldwide.
After arriving at the airport, travellers with reduced mobility will be able to navigate their way through the airport to the gate with the personal autonomous EV, and once arrived, hit 'return' to allow the EV to return itself to the original docking station. 
"When travelling, checking in, getting through security and to the gate on time is critical to avoid the hassle and frustration of missing a flight," said Satoshi Sugie, Founder and CEO of WHILL, which produces the autonomous EVs. "Travellers with reduced mobility usually have to wait longer for an employee to bring them a wheelchair and be pushed to their gate, reducing flexibility while travelling. We are now providing an opportunity for travellers with reduced mobility to have a sense of independence as they move about the airport and get from point A to point B as smoothly as possible."
Full autonomous trials are slightly different from semi-autonomous trials as the company's airport model will freely drive itself to the desired destination upon the passenger selecting the required gate on the device, and then back to the original docking station. The airport model independently detects and avoids obstacles throughout the airport, including other people and objects, with sensors and automatic brakes.
"We are committed to delivering an exceptional customer experience for every traveller in our airport, regardless of their level of mobility," added Barry Rempel, President and CEO of Winnipeg Airports Authority. "Accessibility is a priority for Winnipeg Richardson International Airport and travel is now easier for passengers with reduced mobility thanks to our partnership with WHILL."
This will be the second wave of trials for these autonomous EVs, which took place at Haneda Airport and Abu Dhabi Airport earlier in 2019 and Amsterdam Airport Schiphol previously.