Haneda Airport adds new passenger experience services to Terminal 2
In order to offer the best passenger experience, Haneda Airport has introduced a range of new services at its Terminal 2, including self-service baggage drops and smart security check lanes.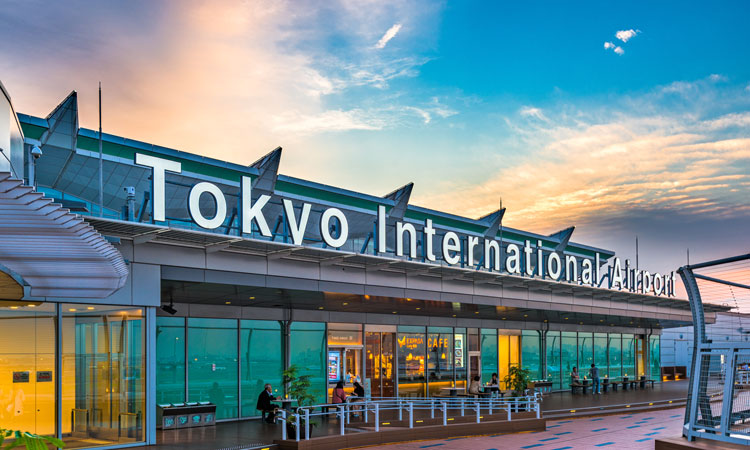 As of 29 March 2020, Haneda Airport's (HND) Terminal 2 is set to begin welcoming passengers and operating international flights in and out of the airport. In order to provide the best passenger experience possible for those travelling through the terminal, a range of new services have been introduced – including self-service baggage drops and smart security lanes – to offer style, comfort and enhanced convenience.
Self-service baggage drops
New self-service baggage drops will streamline the baggage check-in process and make it easier for passengers to prepare for their flights. As the number of tourists is increasing in Japan, the devices will feature language support options in a total of seven languages – Japanese, English, Chinese (both Traditional and Simplified), Korean, French and German. Thirteen machines will be available on the third-floor departure lobby, amounting to a total of 26 self-service baggage drop off lanes.
Enhanced security check smart lanes
The security area will be streamlined through the use of smart, efficient lanes that are capable of simultaneously meeting the needs of four passengers as they prepare for screening. There will be 10 lanes in total, which will work to shorten passenger wait times.
New check-in counters
In order to meet a wide range of passenger needs, different types of check-in counters will be introduced in the terminal. In particular, steps have been taken to streamline the check-in process for passengers who need special assistance, with the inclusion of wheelchair accessible counter space that increases convenience to passengers with disabilities.
International departure and arrival lounges
Inspired by Japanese heritage, Haneda Airport's new lounges will incorporate traditional architectural design and the use of natural blue colours, ambient lighting and traditional art. With approximately 1,300 combined seats, the lounges will be among the largest in Japan.
Related airports
Related regions