Facial recognition pilot to take place at Madrid-Barajas Airport
Passengers will soon be able to identify themselves at Madrid-Barajas Airport with their biometric profile during a facial recognition test pilot.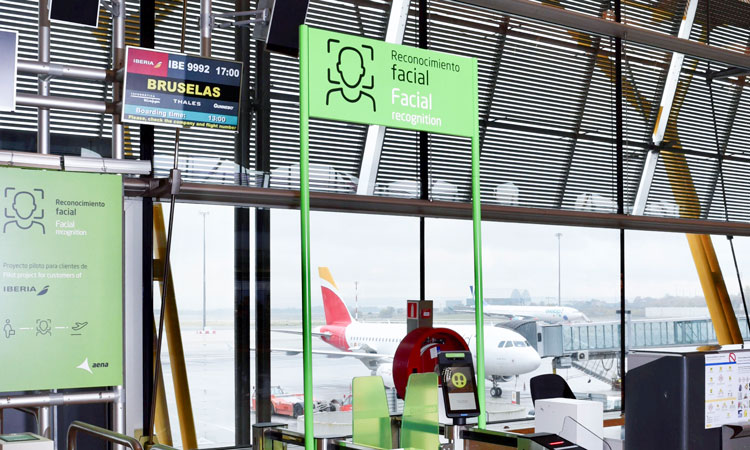 Credit: Iberia
A facial recognition pilot project has been unveiled at Terminal 4 at Adolfo Suárez Madrid-Barajas Airport, with the aim of improving passenger experience at the airport by enabling customers to identify themselves at both general and fast-track security control and at the boarding gates with their biometric profile, eliminating the need to show travel documents.
The system will be available for Iberia passengers bound for Asturias or Brussels who can register via an app on their mobile devices. Passengers can also register at kiosks placed at check-in counter 848 and in front of the security control area of T4. The facial recognition system is also installed at T4 boarding gates J40 and J58.
"Facial recognition and the recording of biometric profiles via our application are a part of our project of connected operations and will enable our customers to have a better experience in T4," said Gabriel Perdiguero, Iberia's Chief Transformation Officer.
Passengers can sign up by using the Iberia app and clicking on 'Personal Area'. The user is asked to take a photograph of their photo ID, and then to take a brief 'video selfie', which allows the system software to verify there is a good match between them. The biometric profile is then transmitted to the Aena database.
Before the flight, customers will have to associate their boarding pass to Asturias or Brussels with its biometric profile, so that when they check-in online, the system will offer them the possibility of using facial recognition to go through security control and boarding gate. 
The new system will be tested during a period lasting between six and 12 months.