Domodedovo Airport opens lounge dedicated to PRMs
Domodedovo Airport has introduced a new lounge specifically designed for passengers with reduced mobility to improve their experience at the airport.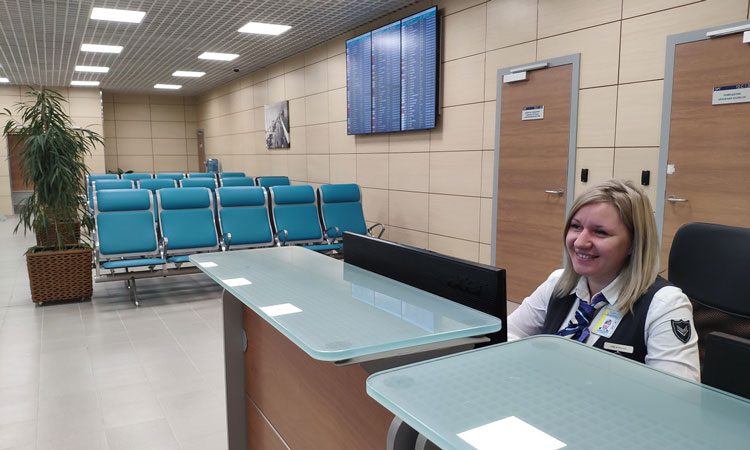 Moscow's Domodedovo Airport has opened a new lounge dedicated to passengers with reduced mobility (PRMs), specially designed in order to improve their travelling experience.
Located on the first floor of the terminal building, between entrance 0 and entrance 1, the lounge can accommodate up to 50 PRMs simultaneously. Features of the lounge include chairs and recliners; hot and cold water dispensers; a departures board; an information desk that is open constantly; and both hygiene facilities and showers located next to the lounge. 
The airport strives to make the airport more accessible daily, with multiple opportunities for assistance throughout the entire journey. Assistance is available 24/7, with the staff able to meet and assist PRMs; completing all required procedures both when departing from and arriving at the airport. Free parking is available for any vehicles carrying passengers with reduced mobility, with spaces closest to the terminal reserved for PRMs. Escorts are also available for PRMs travelling without a companion.
In May 2019, in an effort to enhance passenger experience further, Domodedovo Airport started serving DragonPass cardholders.
DragonPass members can now access airport business lounges located in both domestic and international departures zones as well as Shostakovich Premier Lounge situated in the domestic departures zone. These areas are open 24/7 and available for all passengers regardless of fare class. Features within the business lounges include an all-you-can-eat buffet, a working space, free Wi-Fi, TV, printed media, a play area and flight status notifications.
There are 10 business lounges at Moscow Domodedovo Airport.  
Related airports
Related regions