"The aviation industry is not just about flying" said Salzburg Airport CEO
Bettina Ganghofer, CEO of Salzburg Airport, detailed the vision for the regional airport's future developments and strategies to International Airport Review's Editor, Tara Nolan.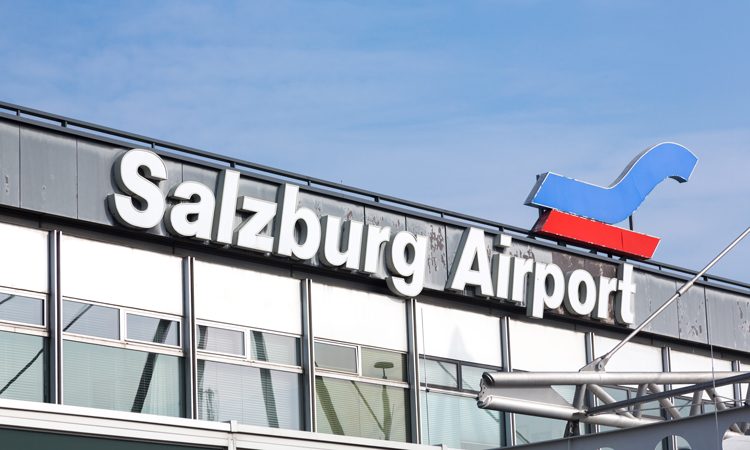 Bettina Ganghofer, beginning her aviation career with an airline and a love for travel, has successfully made her way to CEO of Salzburg Airport. With the belief that is a very interesting industry, Ganghofer highlighted how there are so many topics to consider because the industry is not just about flying.
During our conversation, we investigated her experience as a female in the industry, her experience so far at Salzburg, and her visions for the future of the airport.
Have you had any challenges being a female airport CEO?
I think the challenges start before you reach the position of CEO. Any issues usually start at the beginning of a career because some individuals question why a woman would want a career. But on the other hand, many men supported me during my career progression.
It can be argued that sometimes women give working women hassle, because they do not understand why you don't want the classic role of stay-at-home mom. It can sometimes be more challenging when your own gender does not support you. But of course, some women approach you and say that you have been their role model, and that's brilliant.
In regard to children – it has to be a joint decision between man and woman. Within a family, two people are responsible, not one.
What has happened at Salzburg Airport during your time there that you are most proud of?
I started in October 2017, made the airport's vision statement and presented it to the board. They accepted that we are not focusing so much on growth, but quality growth, with quality destinations. We do not want to buy into traffic, but have a good connectivity to the world.
We decided on six focus topics; three are directly people related, including sustainability in the environmental sense. Three are more product related: Innovation, infrastructure, investments of the future. The workforce supports this whole-heartedly and although we have big challenges to reach, the people of the airport are very happy to work hard on these because we can see the benefits in the future.
Are there any big developments planned for Salzburg Airport?
We have just had the runway renewed with a five weeks closure. That was a huge project and a great achievement in this short period of time. The workforce were very motivated to keep going, especially with the huge weather hurdles we faced.
The next thing we have to do is complete a new drainage system for the runaway. We are thinking about not using the traditional method but instead trying a new biological technique. This includes having active soil on the runway in which bacteria are stimulated to eat the damaging elements of the de-icing fluids and chemicals. The laboratory results so far are very promising and we have test fields in place to see what kind of stimulation the bacteria require to achieve a 99 per cent success rate. We started testing last winter, and we need a second winter for more testing so we should know more by mid-2020.
I would love to be able to implement this as it is so nice to use nature to clean nature. This has never been done at an airport before.
Additionally, we need to create new terminal as our current one is very old. The core of the terminal is from the 1960s, and although it has been built on a little and expanded, there are now issues and it is not working efficiently anymore. It is hard to warm it up, it is hard to cool it down. It is using too much energy and it is not comfortable for passengers or employees. We want to deploy more technology and machines but we don't have the space and the terminal is not flexible. We need to create something new from the old.
Whether we use the current infrastructure, or knock it down and start again is undecided. There have been some plans made but we decided to step back and analyse how much space we need for all the processes that have to occur. Check-in, boarding, food and beverage, shops, offices, arrivals, baggage handling – and the traffic they create – all have to be considered. Then we can determine what space we need.
This will be a challenging but lovely project if we can find the proper solution.
Will you implement new technologies within Salzburg's new terminal?
We at least have to have all the cables in place. Whether we install them in that moment or not, doesn't really matter. We must be prepared to accept a widely-acknowledged new technology but whether a small airport needs all the functions like Amsterdam or London Heathrow, I'm not convinced.
Of course we will implement additional technology within security and border control, as this is demanded from us, but on the other hand, our passengers like the old fashioned way too. Convincing some of our passengers to check in at home is a challenge!
We will prepare for new technologies, but most important to me is the comfort of the passengers I am serving.
In 15-20 years time, do you think airports will be a lot different from today?
I think the basic processes will more or less stay the same. I really hope that airports will be more sustainable and efficient and the processing of passengers helps the traveller have better experiences within the airport.
An airport should be a meeting point. There should be features in which passengers can meet, exchange, work, share. I would love to see that instead of simply being the infrastructure you use to enter the plane and go home.